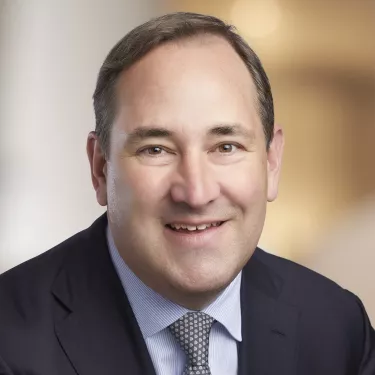 Rob Dillard
Chief Financial Officer
Rob Dillard is Chief Financial Officer for Sonoco. In this role, Rob is responsible for Sonoco's global finance functions including audit, controllership, financial reporting, tax, treasury, risk management and insurance, financial planning and analysis, as well as strategy and corporate development.
Previously, Rob served as Chief Strategy Officer and was responsible for the Company's Corporate Development and Strategy function. He joined Sonoco in 2018 after serving as President of Personal Care Europe and Vice President of Strategy and Innovation at Domtar Personal Care, a division of Domtar Corporation. Prior to that, he served as President of Stanley Hydraulics and Vice President of Business Development at Stanley Black and Decker. He has extensive experience in capital markets and mergers and acquisitions from his time with UBS Investment Bank, where he served as Executive Director of the Global Industrials Group.
Rob serves as the Chair of the Board of Trustees of Trinity Collegiate School.
Dillard graduated with a B.A. in Economics along with an MBA from the University of North Carolina.
Follow Rob Dillard on LinkedIn