Sonoco digital logo files are graphic files and cannot be opened in standard word processing software programs. Do not try to open a logo file; instead, use it as you would clip art. Please remember to scale the logo image in proportion. Do not skew it so that it is taller or wider than its original proportions.
Basic Logo Guidelines
The Sonoco logo is more visually distinctive when placed within a generous amount of background space, particularly white. A protective area, equivalent to one third of the vertical distance, or height of the logo is required. Do not place graphics, text, headlines or other information within the protective area. To ensure legibility of the corporate name, do not use a logo any smaller than one-quarter inch in height.
Please direct questions about use of the Sonoco logo to Corporate Communications.
Sonoco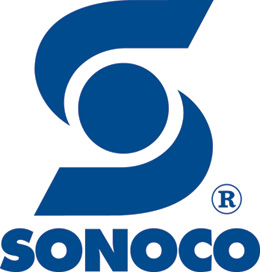 Usage
Sonoco; Sonoco Products Company; Sonoco Products Co.
About/Boilerplate
Founded in 1899, Hartsville, S.C.-based Sonoco is a global provider of a variety of consumer packaging, industrial products, protective packaging, and displays and packaging supply chain services. With annualized net sales of $5.2 billion, the Company has 19,000 employees working in approximately 300 operations in 34 countries, serving some of the world's best known brands in some 85 nations. For more information on the Company, visit our website at www.sonoco.com.
---
Sonoco Recycling

Usage
Sonoco Recycling, LLC upon first mention, may be referred to as Sonoco Recycling thereafter.
About/Boilerplate
A recycling leader with locations and expertise worldwide, Sonoco Recycling annually collects more than 3 million tons of old corrugated containers, various grades of paper, metals and plastics. In addition, the Company has experts who provide secure, reliable and innovative recycling solutions to residential and commercial customers. Currently, Sonoco Recycling operates four material recovery facilities (MRFs) serving more than 125 communities in which curbside-collected residential as well as commercial materials are processed. The Company also operates recycling programs, which identify waste reduction opportunities that reduce operating expenses for many of the largest consumer product companies in the United States. For more information, visit www.sonocorecycling.com. 
---
Sonoco Alcore

Usage
Sonoco Alcore.
About/Boilerplate
Sonoco Alcore, a wholly owned subsidiary of Sonoco, is a leading provider of industrial packaging products and services throughout Europe, the Middle East and Africa, with 29 manufacturing locations and four paper mills in Europe serving over 40 countries. A world-class manufacturer and technological leader of the paper tube and core industry, we supply industry-specific cores to a variety of markets, including the paper, textiles, plastic film and construction industries.
---
Cascades Sonoco

Usage
Cascades Sonoco.
About/Boilerplate
A joint venture between Cascades Inc. and Sonoco, Cascades Sonoco is North America's leading supplier of customized coating and lamination solutions.
---
Sonoco Protective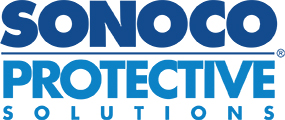 Usage
Sonoco Protective Solutions upon first mention, may be referred to as Sonoco Protective thereafter.
About/Boilerplate
Sonoco Protective Solutions is a division of Sonoco, and is comprised of Sonoco's legacy Protective Packaging business, as well as groups from the Company's recent acquisition of Tegrant Holding Corp., including Protexic Brands, Alloyd Brands and ThermoSafe Brands. While Alloyd and ThermoSafe are still active in the market as groups of Sonoco, all fall under the umbrella of Sonoco Protective Solutions.
---
Sonoco Alloyd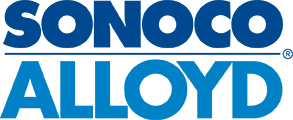 Usage
Sonoco Alloyd.
About/Boilerplate
Sonoco Alloyd is a leader in custom thermoformed and printed package design, offering innovative, skillfully engineered protective packaging solutions to help promote products.
---
Sonoco Thermosafe

Usage
Sonoco Thermosafe.
About/Boilerplate
Sonoco ThermoSafe, a unit of Sonoco (NYSE:SON), is a leading global provider of temperature assurance packaging for the safe and efficient transport of pharmaceuticals, biologics, vaccines and other temperature-sensitive products. Sonoco ThermoSafe shipping solutions mitigate risk for our customers and ensure product efficacy throughout the extremes of a supply chain. With operations in Americas, Europe and Asia, Sonoco ThermoSafe has a vast product offering featuring industry-leading technology that encompasses refrigerated, frozen or controlled room temperature applications. In addition, Sonoco ThermoSafe's ISC Labs® delivers individualized design and testing services and innovative packaging solutions along with qualification and validation services to meet all regulatory requirements. More information can be found at www.thermosafe.com.