Automotive
Our vast expertise gives us the ability to provide total solutions all the way from the interior of a vehicle to the transportation of individual parts.
Let the experts at Sonoco create a 360º Customized Solution for you.
Molded Foam Components

Returnable Dunnage

Automotive Racking

Injection Molded Plastic Components

Carpet & Fabric Cores
Molded Foam Components
Components made from lightweight foam improve over-all fuel economy by replacing heavier parts traditionally made from metal and plastic. There components also capitalize on the energy absorbing properties of our foam in order to make automobiles safer in the event of a collision.
Auto components and Functions
Floor Space/Filler
These components are used to fill spaces in the chassis and/or elevate the floor areas.
Knee Bolster
Knee bolsters made with molded foam provide the energy management and higher temperature tolerances to increase reliability during a collision. 
Fascia Support
EPP components strengthen the bumper assembly, enhancing its ability to withstand impact and meet safety requirements.
Automotive Components
Side impact components
Seating components
Trunk systems (Tool kits, trunk liners, load floors)
Head impact protection (Head rests, sub visors, pillars)
Upper instrument panel fillers
Airbag deployment doors
Knee bolsters
Steering column fillers
Fascia support components
Foam pads for pillar areas
Floor spacers/filler components
Returnable Dunnage
Sonoco's material handling solutions protect fragile and complex parts during transit to automotive assembly lines.
TransGuard® allows you to safely ship your complex, fragile, and sensitive parts from the manufacturing location to the assembly line without suffering damage or extensive packaging costs.
Stand Alone Totes
The TransGuard Stand Alone tote combines molded product protection and exterior durability, which eliminates the need for an exterior tote. Both the height and interior can be customized to fit uniquely shaped parts, such as headlights and brake pad assemblies. This customization allows you to increase the yield per con-tainer and maximize truckload efficiency.
Bulk Bin Inserts
TransGuard Bulk Bin Inserts are designed to fit inside a standard 48"x45" bulk bin. This allows for maximized product yield per container.
Tote Inserts
Our transGuard Tote Inserts deliver the same interior customization, while allowing customers to continue using their current injection molded totes.
Custom Dunnage
Custom Dunnage protects large, fragile and complex items like automotive grilles and sunroofs. This application is extremely effective in scenarios where height customization can greatly decrease shipping costs. Custom-molded EPP corner pieces interlock and eliminate the need for dunnage between layers. Additionally, return ratio in pallet package applications can be 2-to-2, which reduces return freight costs.
Molded EPP Material
The molded EPP material is resilient, durable, and helps to protect Class A surface finishes from potential damage.
Ideal For
Lights
Airbag Modules
Trim
Grilles
Windows
Instrument Panels and Clusters
Automotive Racking
Sonoco offers a wide range of metal transport and work-in-progress racking systems to meet the needs of our automotive customers.
Racking Systems
Metal transport and work-in-progress racking systems can be designed to support and protect your complex parts, while allowing you to utilize warehouse storage and save valuable floor space.
Benefits
Damage minimization
Design customization to support complex parts
Increased storage space
Cost savings due to eliminating the need for disposable packaging
Applications
Sub-frame assemblies
Dash skins
Glass transportation
Custom Plastic Molding
With our longstanding experience in mold and part constructing we can provide customized solutions, from specialized packaging to highly technical automotive parts under consideration of specific standards and regulation. 
Design, construction, functionality and production, we can provide the full service for your ideas.
When you bring an idea to us, we can drive the process for you.
Dedicated solely to the automotive market for over 35 years, we offer design, prototyping, mold-making, production and assembly services.
Injection Molded Components
We specialize in the design and manufacturing of injection molded components for:
Electrical wiring systems
Interior Class A finish components
Speakers
Various vehicle substrates
Capabilities
In addition to manufacturing, our capabilities also include automated assembly of:
Complex component assemblies
Multi-piece component assemblies
Carpet & Fabric Cores
Sonoco has been manufacturing tubes and cores for more than 115 years. Our cores store the fabric used for automotive carpeting and interiors.
Fiber-based and plastic cores
Sonoco tubes and cores are relied upon to provide superior performance at the lowest cost of ownership in the business for: 
Nylon yards used to make airbags
Industrial polyester yarns used in tire cord
Textured polyester yarns used to make car seats
Sonoco's proprietary finishing process ensure dimensional consistency and best-in-class yarn transfer performance.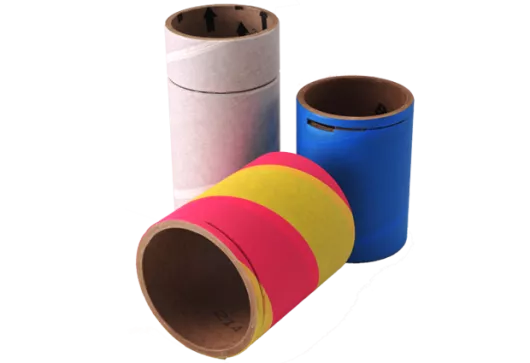 Parts Cleaners and More
From tire brighteners and brake degreasers to upholstery protectors and detailing products, Sonoco offers a myriad of sustainable and customizable metal packaging solutions for the automotive sector.
100% Recyclable
2-Piece and 3-Piece Options
Lithography Available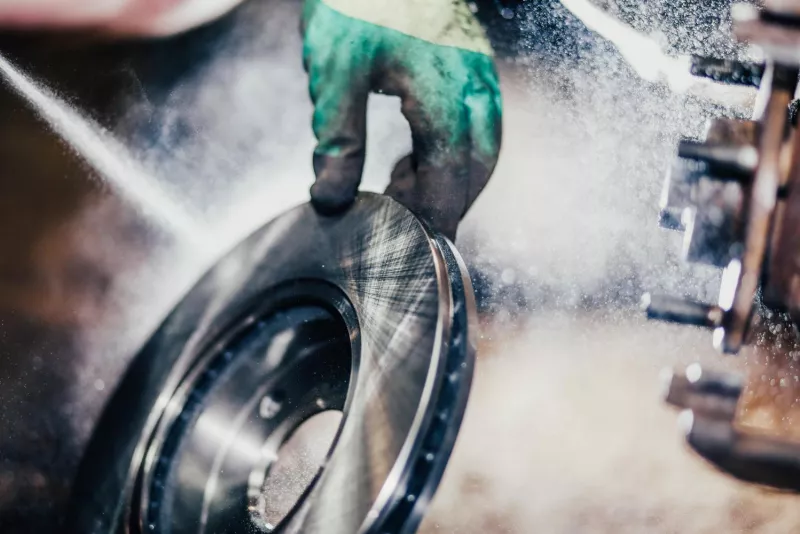 Sustainable and Impactful
Sonoco is the largest producer of 3-piece steel aerosol cans in the Americas. That means we've got the sizes and quick lead times you need. And, as with all our metal packaging, our aerosol cans are infinitely recyclable.
Plus, our graphic capabilities ensure your brand stands out on the shelf, so more of your product finds its way into garages around the world.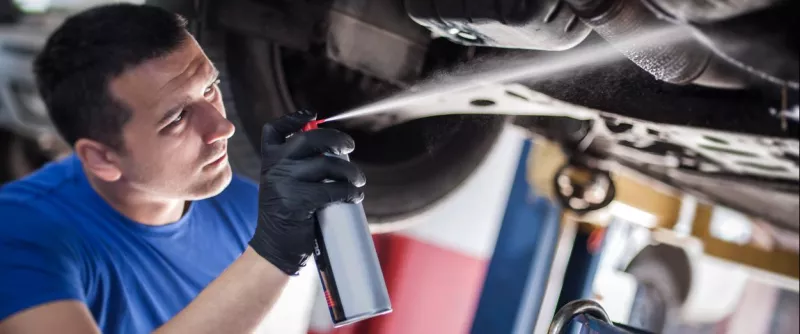 See what Sonoco can do for your business.