Can You Believe It?
Ball Metalpack Joins Sonoco
A New Member of the Family...
Sonoco Expands Cans Offering with Ball Metalpack
Metalpack supplies innovative, sustainable packaging solutions for aerosol, food, household consumables, nutritional and other products in North America. Metalpack is the leading supplier of sustainable metal packaging for food and household products while becoming the largest aerosol manufacturer in North America. The organization has over 1,300 team members in over 9 locations across the United States.  
The Metalpack business complements Sonoco's largest Consumer Packaging franchise—our iconic global Paper Cans and Closures business—and will allow us to expand Sonoco's already established sustainable packaging portfolio with metal packaging. 
Sonoco and Metalpack share a customer-first culture and, as a combined company, will remain focused on providing the same high-standard products and services you expect from us. By bringing together our capabilities and expertise, we are now even better positioned to anticipate and respond to your evolving needs. 
We are excited for the future of our combined company and for the growth opportunities that lie ahead.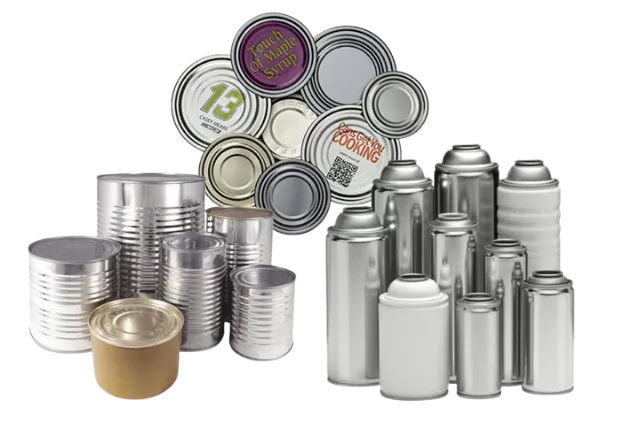 Watch and Learn
Learn More About Our New Can Business
Sustainable

Cans are 100% recyclable and many can types are infinitely recyclable with no loss of quality

Superior Protection

Cans block out 100 percent of light and oxygen and are tamper-resistant and tamper-evident

Promotional Opportunities

Cans provide a large, 360-degree billboard, that stands out at the point-of-sale
What Makes Cans Special?
Find Out Why Cans Are A Great Choice for Your Brand
Products Joining Our Can Family
Can you believe the possibilities?
Get Started on a Project with Us Today