Conitex Sonoco
Quality Packaging Products Produced Sustainably
Revolutionizing Paper Cones for Spun Yarn
Conitex got its start when it saw an opportunity to revolutionize paper cone supply for spun yarn in the U.S. textile industry by developing and installing an automated cone manufacturing line. With domestically-available automated cone production, the company could offer an industry-leading two-week turnaround on cone orders for US-based textile manufacturers.
Joining Sonoco
The Conitex Sonoco joint venture was formed in 1998 between Texpack, Inc., a Spanish-based global provider of paper-based packaging products, and Sonoco's North America textile cone business. Sonoco acquired the remaining 70% interest from Texpack, Inc., along with a paper container plant in Spain, in 2018.
Conitex Sonoco produces more than 300,000 tons of uncoated recycled paperboard annually, which is used to produce approximately 1.4 billion tubes and cones for the global spun yarn industry. Conitex Sonoco has approximately 1,250 employees and 13 manufacturing locations in 10 countries, including four paper mills and seven cone and tube converting operations and two other production facilities.
Social Responsibility
At Sonoco, we believe people build businesses by doing the right thing. That's why we dedicate 1% of Conitex Sonoco's operating income to social responsibility and donations for the surrounding communities in the countries where we operate. We do this as part of a worldwide effort to help feed individuals and families in need.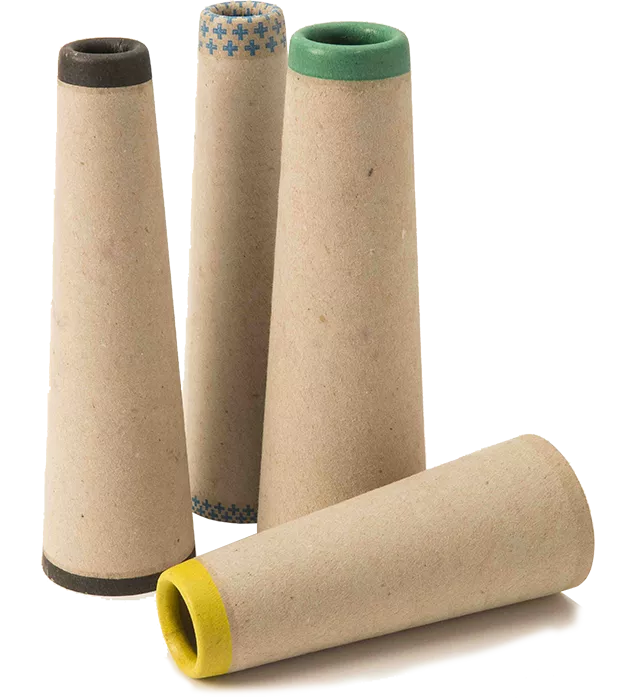 Get in touch.
Send us your questions or contact us at any of our 15 locations.