Life Cycle Assessments (LCA) can be a complex topic to understand. Join our sustainability analyst, Liz Ernst, to discuss all things LCA: what it is, what it can tell us, and how it can help us make sustainable decisions.
Register below for the webinar!
Details:
April 19, 2022 
11 a.m. - 12 p.m. EST
Speaker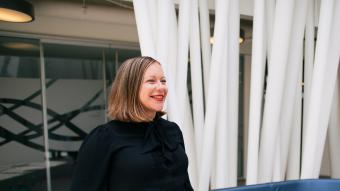 Liz Ernst Liz Ernst is a new edition to the global Sonoco Sustainability team. Her role focuses on life cycle assessment (LCA) and sustainability analysis of Sonoco products and designs, as well as education about LCA applications for packaging. Previously transitioning from academia, Liz was working as a doctoral candidate at the University of Helsinki in the Future of Sustainable Food Systems research group . Her researched focused on the environmental impacts of novel food technologies. Liz earned her M.S, specializing in Sustainable Energy Science, from the Reykjavik University in Iceland in 2019.
Register below for the webinar!