Getting Here
Florence Regional Airport | 2100 Terminal Dr, Florence, SC 29501 | 45 mins
Take Terminal Dr to US-76 W | 3 min (0.4 mi)
Turn left onto US-76 W | 2 min (1.0 mi)
Continue on E Cheves St/State Rd S-21-92 to Florence | 4 min (1.4 mi)
Continue on E Lucas St. Take US-52 N, SC-151 N and S 4th St to N 3rd St in Hartsville | 35 min (23.2 mi)
Continue on N 3rd St. Drive to Sonoco Rd | 1 min (0.5 mi)
Columbia Metro Airport | 3250 Airport Blvd, West Columbia, SC 29170 | 1.5 hrs
Get on I-26 W in Springdale from Airport Blvd, John N. Hardee Expy and
SC-302/Airport Blvd | 9 min (2.8 mi)
Drive from I-20 E to Lee County. Take exit 108 from I-20 E | 43 min (49.2 mi)
Take SC-34 E, US-15 N and S 5th St to Sonoco Rd in Hartsville | 39 min (28.9 mi)
Charlotte Douglas International Airport | 5501 Josh Birmingham Pkwy, Charlotte, NC 28208 | 2 hrs
Take Old Dowd Rd to US-29 S/US-74 W/Wilkinson Blvd | 2 min (1.0 mi)
Follow I-485 Outer, US-74 E and US-601 S to SC-151 S/S Van Lingle Mungo Blvd in Pageland | 1 h 7 min (56.6 mi)
Continue on SC-151 S. Drive to Sonoco Rd in Hartsville | 44 min (39.0 mi)
Hartsville Map
Use this downloadable and printable map as your guide throughout your stay in charming Hartsville, SC.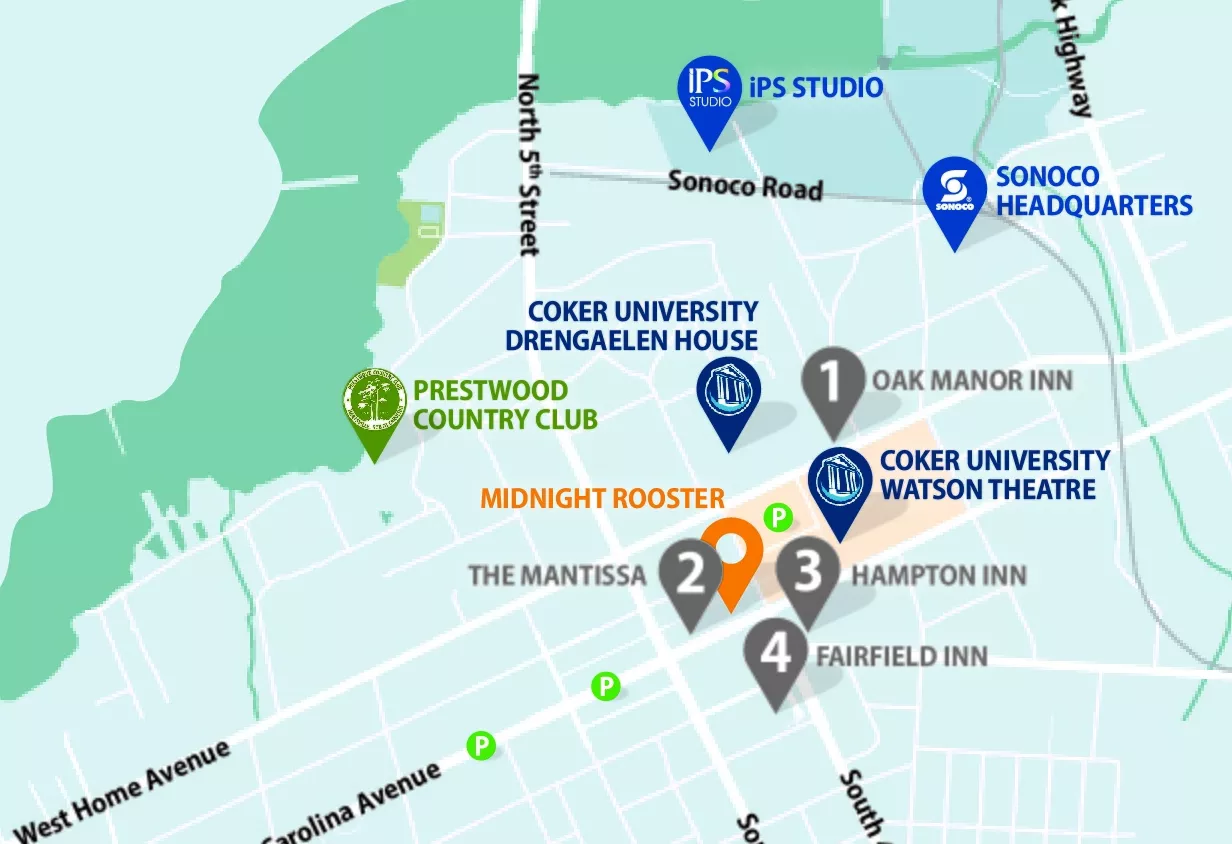 Where to Stay, Eat, and Play
Hartsville is a quaint town with lots of great places to stay, eat, and play. 
Want to hit the town after a day at the summit? No problem, Hartsville has everything from upscale dining, to locally owned bars and eateries, to your favorite national chains. 
Interested in bringing something back from your trip? There's plenty of shopping and even some art galleries to choose from. Get all the details in the Hartsville Good Times Guide.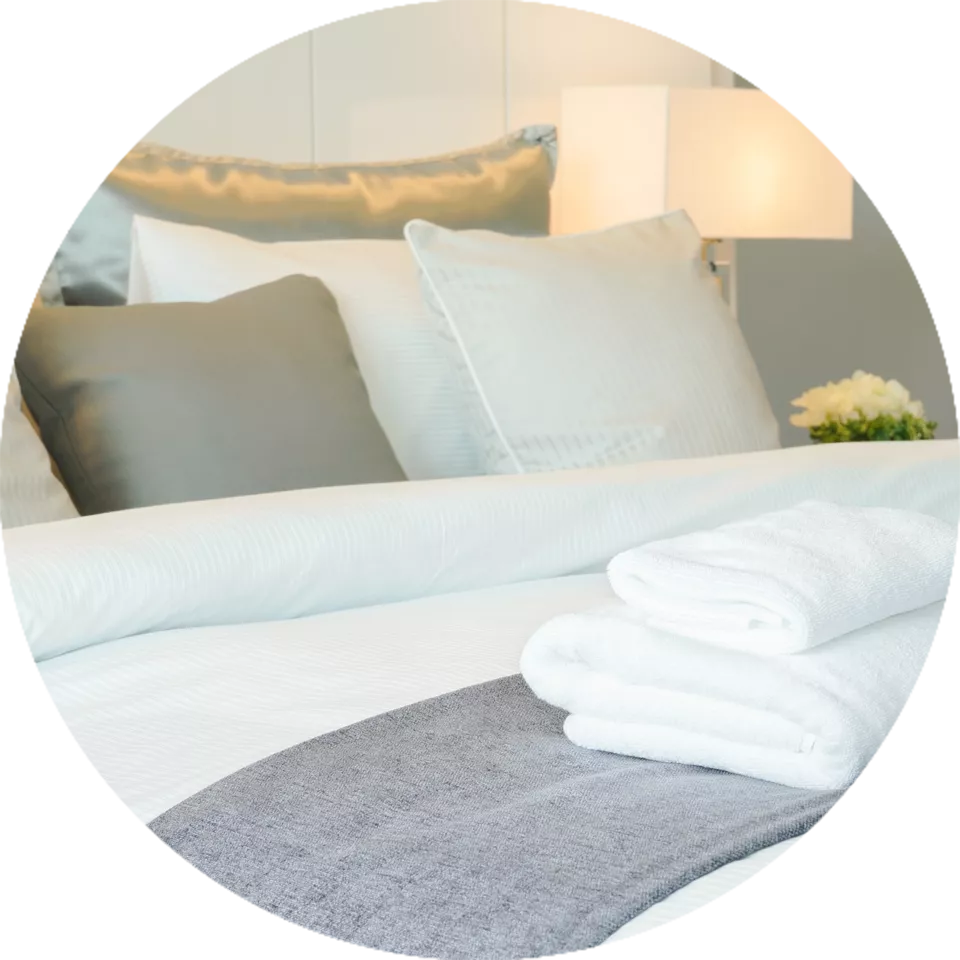 Explore the Area
Myrtle Beach, SC | 90 minutes
Myrtle Beach is a family favorite with 60 miles of coastline. With golf, shopping, and lots of attractions, it's sure to be a fun stop before or after the conference.  
Charleston, SC | 2.5 Hours
Charleston is consistently voted one of Conde Nast's best cities in the world. Known for it's food culture, history, and beach it's easy to see why. 
Savannah, Ga. | 3 Hours
Savannah is known for its history, art, and Southern charm. Head down to explore the city and take in one of the area's famous ghost tours.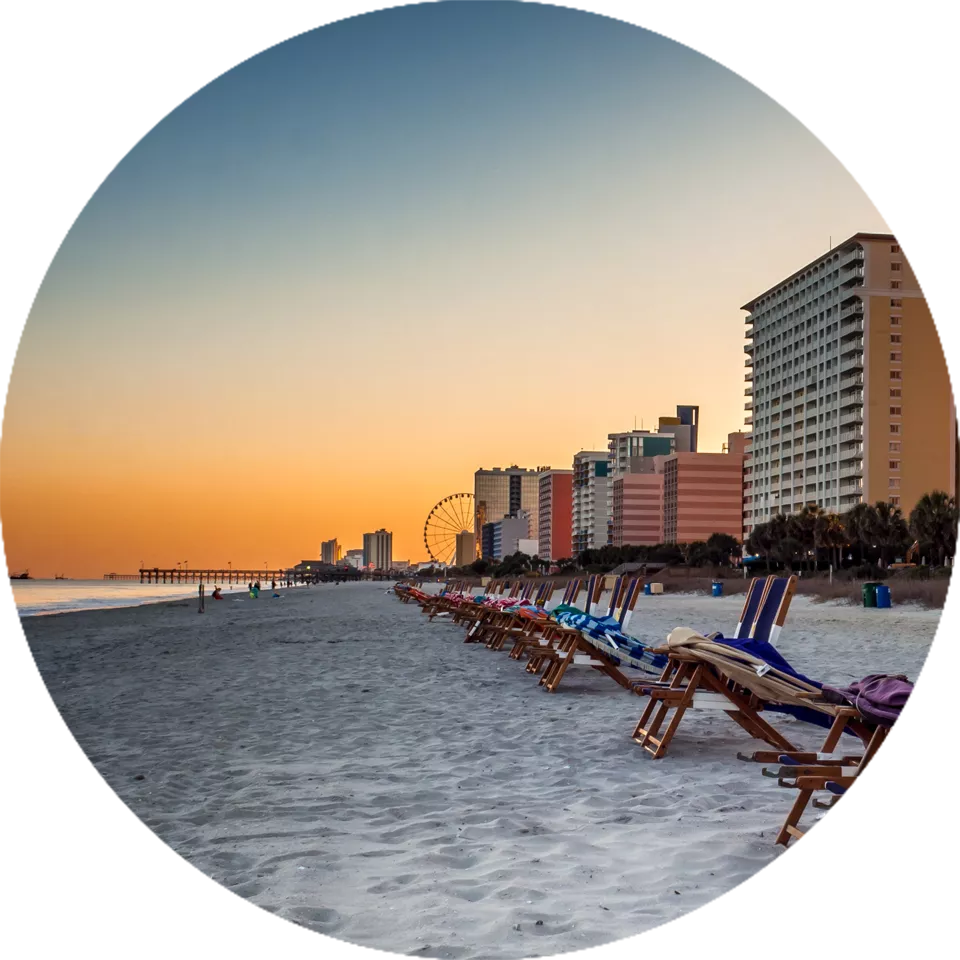 About the Summit

Learn about the issue and how packaging can make a difference.

Summit Schedule

See what we have planned for the 2019 Sustainability and Food Waste Summit.

Speaker Bios

Meet the experts in the field who will be joining us to talk about sustainability, packaging, and more.