Just when you thought it was safe to get back online in the new year, here comes the proverbial, "What's next in packaging?" article. From new colors and substrates to new market opportunities – these lists can be exciting and exhaustive. How do you act on these trends? Should you act on these trends? To help bring some clarity to the cacophony, we asked The Hive℠ Design Services to layout three packaging trends they believe are here to stay. These are trends we have seen emerge in the past few years and that we believe you can build your packaging design around in the next year. 
1. Personalization and Customization – The Next Wave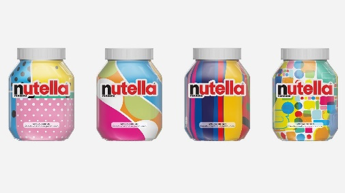 In the past, the primary challenge faced by consumer-packaged goods (CPG) companies was how to make products feel personalized at scale. Thanks to advancements in digital printing, CPG's can now give products that personal touch with unique, customized packaging. Prime examples include Coca-Cola's "Share a Coke" promotion and "Nutella Utica" campaign. The latest wave in customization goes even further, including printing consumer names and photos on packaging and sometimes on the product itself. Consumers love buying personalized products and might even share them on social media, creating a buzz of positive awareness about the products.
2. Digitization and Packaging Interaction – Smart Packaging, Smarter Shoppers
One thing you can count on, the pervasiveness of technology in all parts of our life will most likely have the greatest impact on packaging. On the shopping front, technologies of all stripes are driving change in package development and shopping behavior. We've been talking about smart packaging for a while, but it's getting more real by the day. The integration of technology into packaging such as RFID Chips, Blockchain, or Smart Phone enabled technology like Passive Near Field Communication (NFC), and Augmented Reality, will have an impact on both manufacturing and marketing. Technology will increasingly be aimed at enhancing customer value by changing the way consumers interact with packaging in real time, in the shopping aisle. This creates a powerful platform for surfacing information such as ingredients, health information, recipes, discounts, contests, social sharing and brand storytelling.
Pre-Purchase – How does your package look online? Does it show well in photos or interactive wireframes? How about on mobile phones or tablets? These are important questions as consumers increasingly exercise their preference for online shopping. With an eye-catching, e-commerce-ready design, your packaging can make a huge difference in winning online eyeballs and ensuring brand growth. To do this you must design you packaging with companies who can help you plan for this. Brands must make sure their package translates well and prepare an eye catching E-Commerce ready CGI suite (example here) – which can make a huge difference in winning online.

Post-Purchase – How shareable is your package online? Brands are increasingly using clear call outs to their digital profiles online. Some brands also incorporate QR codes to take consumers direct to their page for interaction. Want to go one step further with your brand? Use some of the pre-purchase e-commerce CGI you've created to bring your package into your digital marketing efforts. You can see multiple examples of companies incorporating their package into digital content at Lenslist's site. Even if fancy interactive frames aren't your thing, how your package appears when shared on social media is still important. Not only can this generate free user content for you, but reviews of a pack on social can make or break a brand.
One example of a food brand doing this well is Wildscape Food. Their Instagram is a mix of perfectly shot, in-house content as well as re-shares of consumers photographing their package – which in turn encourages other consumers to do the same! And they aren't alone – you can see this as well with Glossier who perfected this idea years before in the beauty space. Planning for digital shareability of your package is also key if Influencer marketing will be part of your brand roadmap.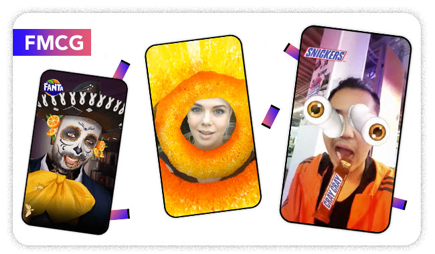 3. Sustainability From All Angles –  

Sustainable packaging is THE hot thing right now. Everywhere we looked in 2019, sustainability was being discussed. In 2019, Sonoco hosted the 2019 Sustainability and Food Waste Summit, which brought together leaders from the packaging and food production industries to address these issues and discuss how we can work together towards holistic solutions.
One thing we've learned working in this space with customers is that sustainability means different things to different people. There's no set industry definition.  Accordingly, we encourage customers to be sure they know their company's definition of sustainability and specific sustainable goals before we embark on a package design project with them. Below are some sustainability biggies to keep an eye on.
Recyclability – This depends on where you live. Region-specific recyclability labels such as How2Recycle help provide clarity on what is considered recyclable.  Since the term "recyclable" varies greatly across geographies, it is important to work with your packaging provider to make sure you are making correct claims on your package.
Recycled Content – Does your packaging contain recycled content (fiber, plastic, glass, etc.)? Claims such as "this container was once 5 water bottles" are starting to appear on packaging. But marketer beware! In the U.S., the FTC has set strict guidelines for what you can say regarding recycled content. Be sure to read up on the latest FTC Green Guides to ensure your package is marketed properly. Fully integrated companies like Sonoco have the expertise needed to help you design a package that aligns with your claims and your brand.
Sustainable Sourcing – Were the items used to make your packaging sourced in a responsible manner? For some large CPGs, this is no longer a "nice to have" but an expectation. In the fiber realm, you can see certifications such as the Forest Stewardship Council or Rainforest Alliance logos on many items found in your supermarket.  If you intend to market sustainable sourcing, we recommend you consult the FTC guidelines and the certifying bodies before putting any logos or claims directly on your package.
Have you acted on any of these trends yet? If you are looking to incorporate any of these into your 2020 packaging designs, we encourage you to reach out to The Hive to schedule some time with our insights and design teams.  
Tags:
consumer trends
packaging trends