Meet Marcy Thompson, Vice President of Marketing and Innovation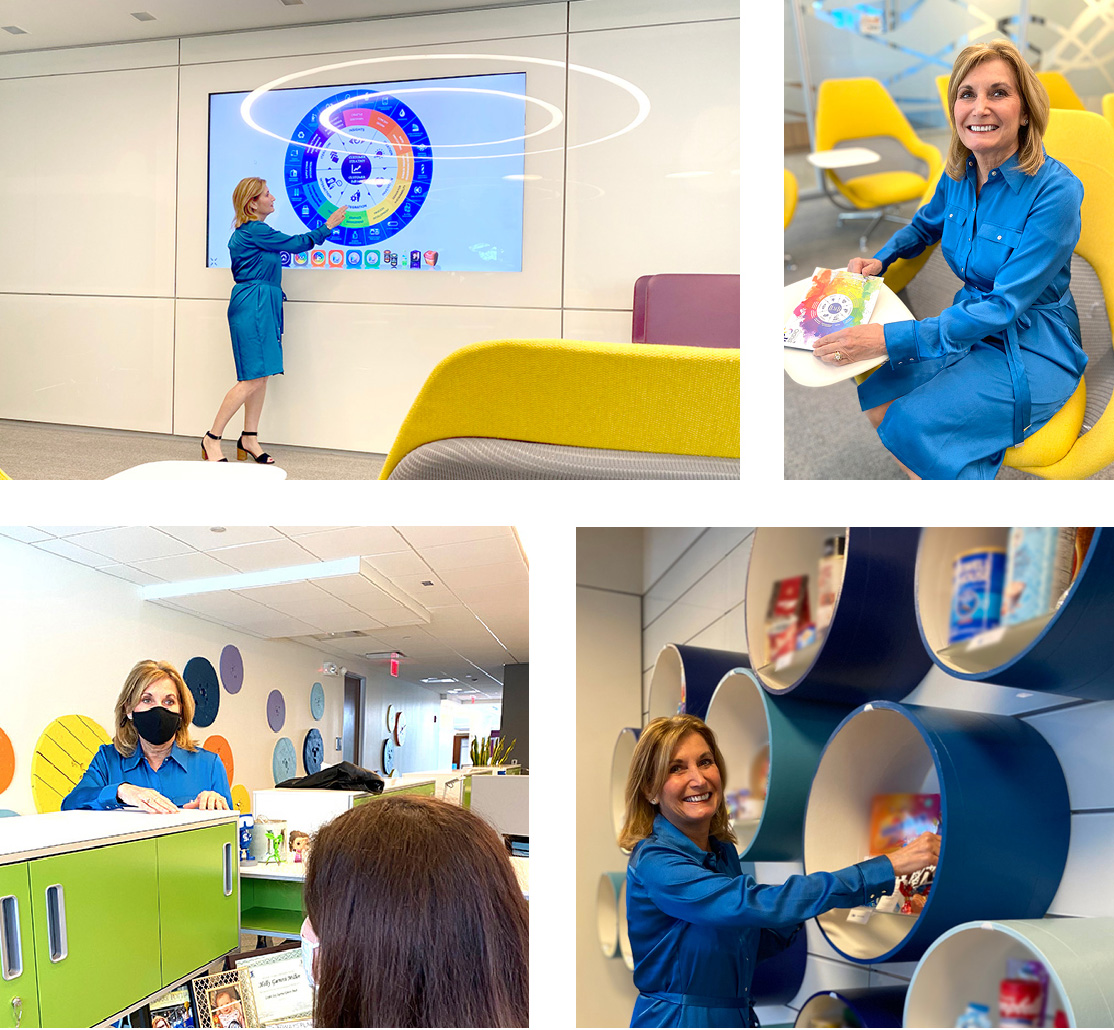 "Someone needs to forge a pathway so more women can thrive in industry. In doing so, industries will thrive as well."
Engineer turned marketer, Marcy Thompson has a knack for not only bridging the gap for women but bridging the gap between right-brain thinkers and left-brain thinkers. Throughout her career, Marcy has held roles in engineering, sales, general management, marketing, innovation and even process improvement (Shoutout to that 6-sigma Master Black Belt!). Her diverse skillset and enthusiastic passion for collaboration have fueled her successes at ArcelorMittal, General Electric, Procter & Gamble, and now Sonoco where she will soon celebrate a 15-year work anniversary.
Currently, Marcy leads Sonoco's purpose-driven innovation initiative to create more sustainable and innovative packaging solutions that help build our customers' global brands. Her team is also responsible for employee engagement. Whether she is working on a project affecting an internal or external stakeholder, Marcy says she is energized every day to help build upon Sonoco's 122 successful years.
We talked to Marcy to learn more about her journey as a female leader in manufacturing.
During high school, when many are just beginning to think about careers, what were your interests?
I've always loved math, science, and problem solving! My dad was Chief Chemist of U.S. Steel, and he encouraged me to pursue the technical route. So, since I was in second grade, I knew I was going to be an engineer.
What was your career plan right after graduation from Penn State?
I was the only female metallurgist in my graduating class and was fortunate enough to have multiple offers. Rather than follow my father's footsteps and work for U.S. Steel, I decided to join a competitor, ArcelorMittal. I wanted to prove to myself that I could make it on my own. So, I left my home state of Pennsylvania to follow my dreams in Indiana. While I was at ArcelorMittal, I was promoted multiple times during those 10 years and even led a $0.5 Billion joint venture and a team of 20 men.
What's a piece of advice you were given early in your career that you still lean on today?
I lean on and give the advice I received many years ago from Harvey Coleman from his book, Empowering Yourself, The Organizational Game Revealed. While some of his references are now outdated, he developed the "P.I.E. Model for Future Leaders." The acronym stands for, Perform exceptionally well, cultivate the right Image, and gain Exposure so the right people will know you. Coleman's study found that exposure is the element of the P.I.E. that had the greatest impact on your career. I think his model has held true for my career!
Who are the key people who have inspired and challenged you professionally?
Besides my dad who is still my mentor and biggest fan (in addition to my supportive spouse, Scott!), there was an infamous chief operating officer at General Electric who everyone loathed presenting to. He would just drill you on your business or functions performance. Well, instead of fearing him, I saw it as an opportunity to learn from the best, so I asked him to mentor me. He agreed! I learned so much from him and attribute much of where I am now to his tough love. We still keep in touch two decades later.
What pivoted your focus from engineering to marketing?
It wasn't an intentional plan. I was with Duracell, a P&G brand at the time, leading a technical sales team that was designing battery cavities. The chief marketing officer approached me to join our new product launch team on the consumer side. I said, "I'm an engineer, what do I know about marketing?" He called me a "bridger" and said, "I need someone who can work with our scientists, engineers and manufacturers in the morning and connect with our agencies and creatives in NYC in the afternoons." That chief marketing officer saw something in me that I didn't! I guess he helped pinpoint my superpower, being right and left brained.
What are some accomplishments at Sonoco that you are most proud of?
Co-leading the renovation of our packaging development center, the iPS (Innovative Packaging Solutions) Studio, was a once-in-a-lifetime experience! We created a remarkable space to collaborate with customers, consumers, suppliers and colleagues, and the space fosters an innovative culture. We complemented our new space with a proprietary innovation process, which we call i6 – insights, ideation, innovation, integration, interaction and iteration. That process has institutionalized how we work!
I'm also passionate about educating our customers and colleagues on our more sustainable solutions, so co-hosting a Food, Packaging & Sustainability Summit with Clemson University is also a rewarding part of my job.
What advice do you offer women in the workplace, specifically in manufacturing?
Don't be afraid to take stretch assignments that solve strategic business problems, network internally and externally, and seek out mentors who will not only challenge you but also champion you. If you hold a position of leadership, be willing to be the one giving those stretch assignments to women and champion women behind the scenes.
Oh, and buy your own safety shoes. The "unisex" toecaps are not meant for women.
This year's International Women's Day theme is "Choose to Challenge." What does that theme mean to you?
I've always chosen to challenge myself and tend to take the path of most resistance. When there was a difficult problem to solve, I was always the first to raise my hand. For instance, while on maternity leave, I asked to move from Indiana to Connecticut to lead a new global business opportunity for Duracell that many thought would fail from the get-go. I made sure it didn't! When Xerox was three heartbeats away from bankruptcy, and they were looking for GE six-sigma leaders to helped turn them around, I volunteered and relocated again from Connecticut to Chicago. My peers thought I was crazy, but our small team of process experts helped turn around the Xerox iconic brand in half the time projected. No matter the assignment, the challenge not only stretched me but gave my leadership the confidence to tap me for future critical assignments.