Sonoco Insights
How Packaging Can Help Solve Our Food Waste Problem
Across the world, the problem of food waste is getting attention - and for good reason. Food waste is an issue of enormous scale, with devastating humanitarian, environmental, and economic consequences that will only become more critical as our global population continues to grow.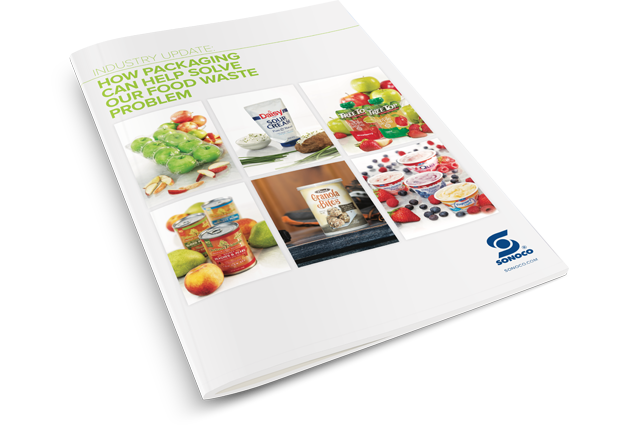 Fresh Opportunities for Your Brand
The good news is, more and more shoppers are looking for fresh fruits and vegetables to maintain a healthy lifestyle. The bad news is, it's getting a lot more competitive in the produce department, and a lot more challenging to stand out from the competition. So, while producing a great product is important, putting it in great packaging can make all the difference when building a great brand.
A Fresh Idea with Room to Grow
Recent industry data suggests 79% of Americans purchase whole fruits and vegetables to prepare snacks at their own convenience, while 21% prefer pre-cut options. Combined with the fact almost 43% of Americans snack on-the-go, and you have a big opportunity for growth in the fresh snacking category. It's rare to see a food trend like this with so much potential. But, it requires unique packaging options to deliver a product which aligns with the unique needs of shoppers. That's where we come in. Sonoco's i6 Innovation Process®, combined with our packaging neutral mindset and portfolio, allows us to help you capitalize on consumer trends and behavior, while developing a customized solution just for you. And, one that meets both your processing and marketing needs.
Many Options. One Sonoco.
With the addition of Highland Packaging, Peninsula Packaging and Clear Lam to the Sonoco family, we are the only supplier in the industry who can offer multiple packaging options, all from one place. And that means more ways for you to satisfy your customers, expand your product line, and ultimately, grow your business.
Sonoco FRESH
Each year, the food industry loses $15.6 billion due to food spoilage at retail. Modifying packaging design to extend shelf life by even one day could recover $1.8 billion of that loss – while feeding more people and reducing waste to landfills. Sonoco and Clemson University are partnering on the Sonoco FRESH (Food Research Excellence for Safety and Health) initiative, which will develop new technologies and new forms of packaging to optimize the fresh food lifecycle.
Whitepaper
An on-the-go life means on-the-go nutrition.
We're developing a fresh take on snack packaging for a healthy, active market. Download our white paper on recent consumer snacking trends to learn about how quickly the fresh snacking market is growing, and how you can capture attention in an increasingly competitive marketplace.