Packaging with tomorrow in mind™
Truly sustainable packaging. The entire consumer products industry is focused on, and committed to, providing shoppers with more sustainable products and packaging. That's why at Sonoco, we've created our EnviroSense® portfolio of more sustainable packaging and one of the newest members is EnviroFlex™PE. EnviroSense is more than just a portfolio of packaging products; it's a responsible way of thinking and the sensible philosophy we use to inform the development of innovative, more sustainable packaging for our future.
And while the end result may take the form of a package, getting there demands a special mindset, a unique perspective, passionate curiosity, and an authentic commitment to truly change the world we live in. We're doing that by creating more sustainable packaging designed with tomorrow in mind. The addition of EnviroFlex PE allows us to develop both pouches and flow wrap options.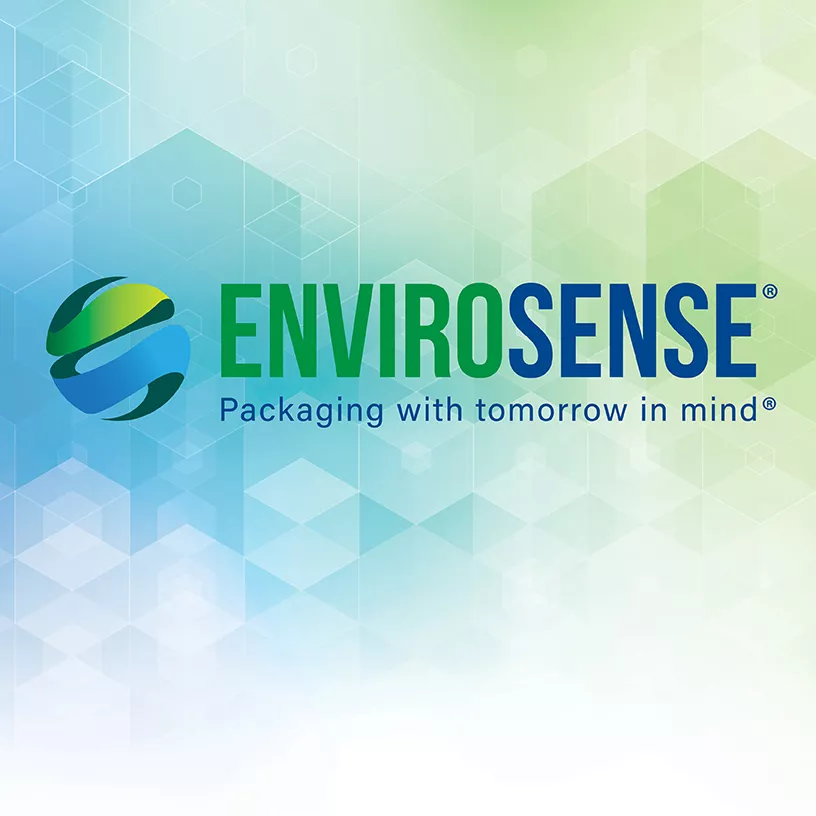 Learn How We Bring Flexibility to Sustainability
Sonoco introduces EnviroFlex™ Paper.
EnviroFlex™ Paper provides a flexible packaging alternative designed to be recyclable in the paper stream.  Available with barrier, EnviroFlex™ Paper is ideal for packaging formats such as heat/cold seal flow wrap, sachets and pillow bags.
EnviroFlex™ Paper is designed to be curbside recyclable in the paper stream, currently undergoing third party verification
Barrier solutions available without chemicals of concern
Advances sustainability goals with significant plastic reduction and bio-based content
Ideal packaging formats include heat seal and cold seal flow wrap, sachets, and pillow bags
Suitable for various food and non-food applications including: cookies & crackers, snacks & confections, dry/dehydrated foods & mixes, pet treats, personal care items and more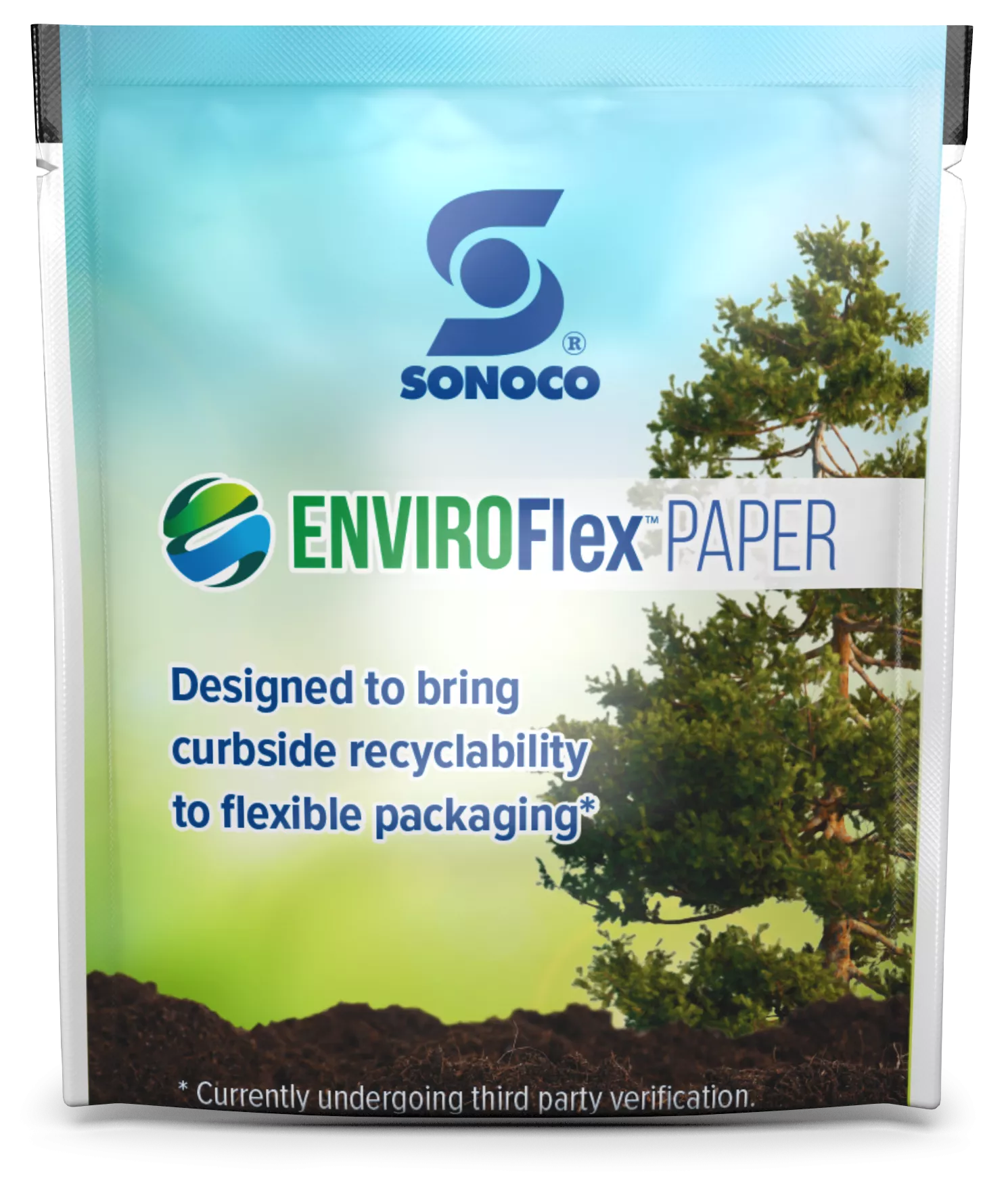 EnviroFlex™PE, a recyclable, polyethylene, flexible pouch.
Ideal for a wide range of foods from confections, snacks, dry & dehydrated foods to produce; as a mono-material lamination the EnviroFlex™ PE pouch is eligible for the How2Recycle® Store Drop-off label. This means it can be dropped off (clean and dry) at local retail stores for recycling with grocery bags.
EnviroFlex PE:
Runs on both vertical and horizontal form-fill-seal machines
Is available as a premade pouch or rollstock
Can be offered with and without barrier properties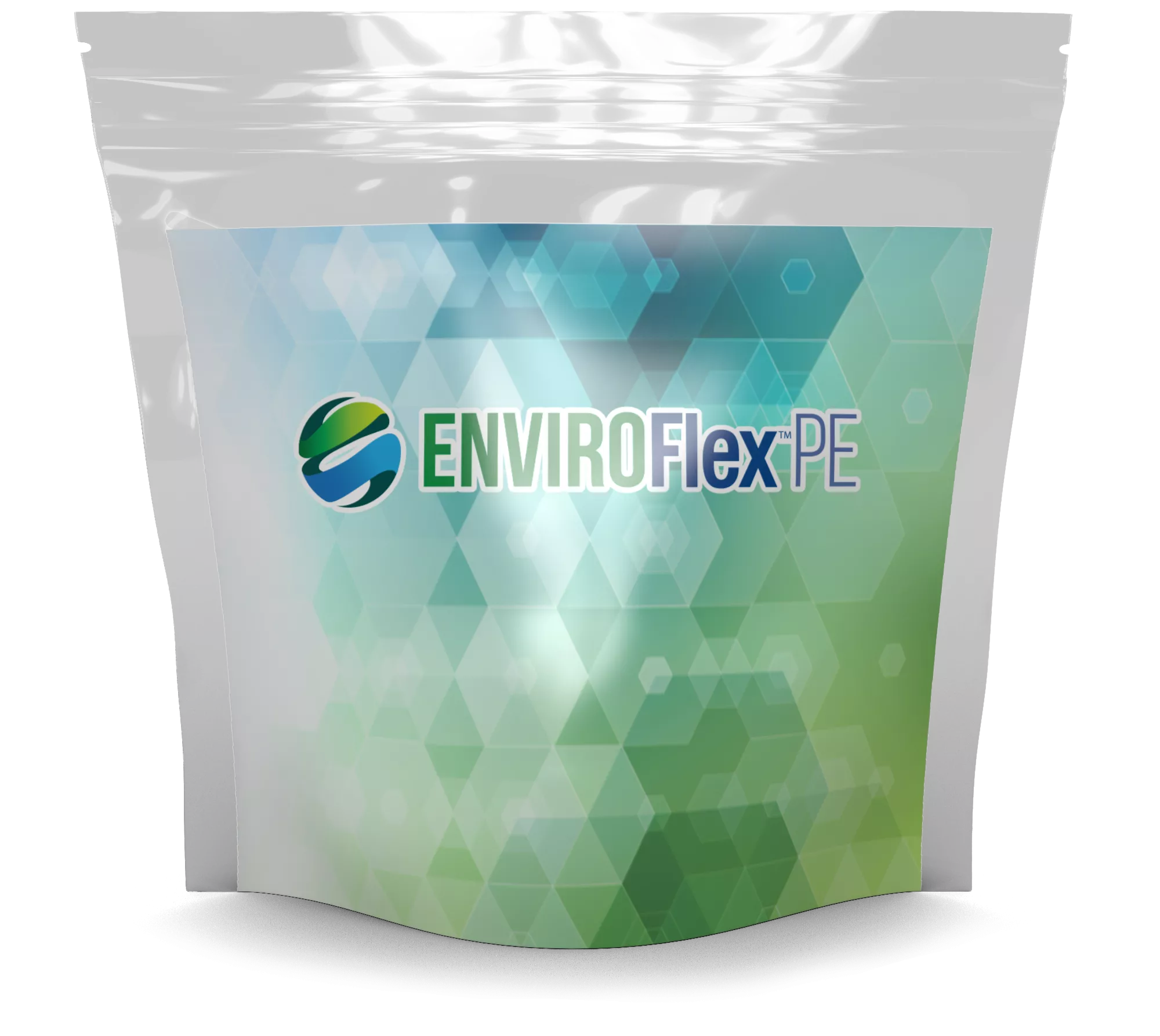 Same innovative technology, different application.
As categories like home and personal care, along with single and multi-serve snack foods continue to grow, the demands for convenient, more sustainable flow wrap packaging options grow as well.
Just a few of the benefits of our EnviroFlex™PE for flow wrap applications include:
PE/PE lamination pre-approved by Sustainable Packaging Coalition (SPC) for How2Recycle label, H2R eligible for drop off at grocery stores for recycling (if clean and dry)
Designed to run on horizontal form-fill-seal equipment

Heat Resistance for heat seal applications
Low COF for efficient operational processing

Cold seal structures available in metalized, clear, and high barrier film
Barrier can be tailored to product needs
Available in matte and gloss finishes
Can maintain tactile feel of current multi- material packaging
Suitable for various wipes including personal care, baby, and household wipes

Minimal moisture loss (for wipes)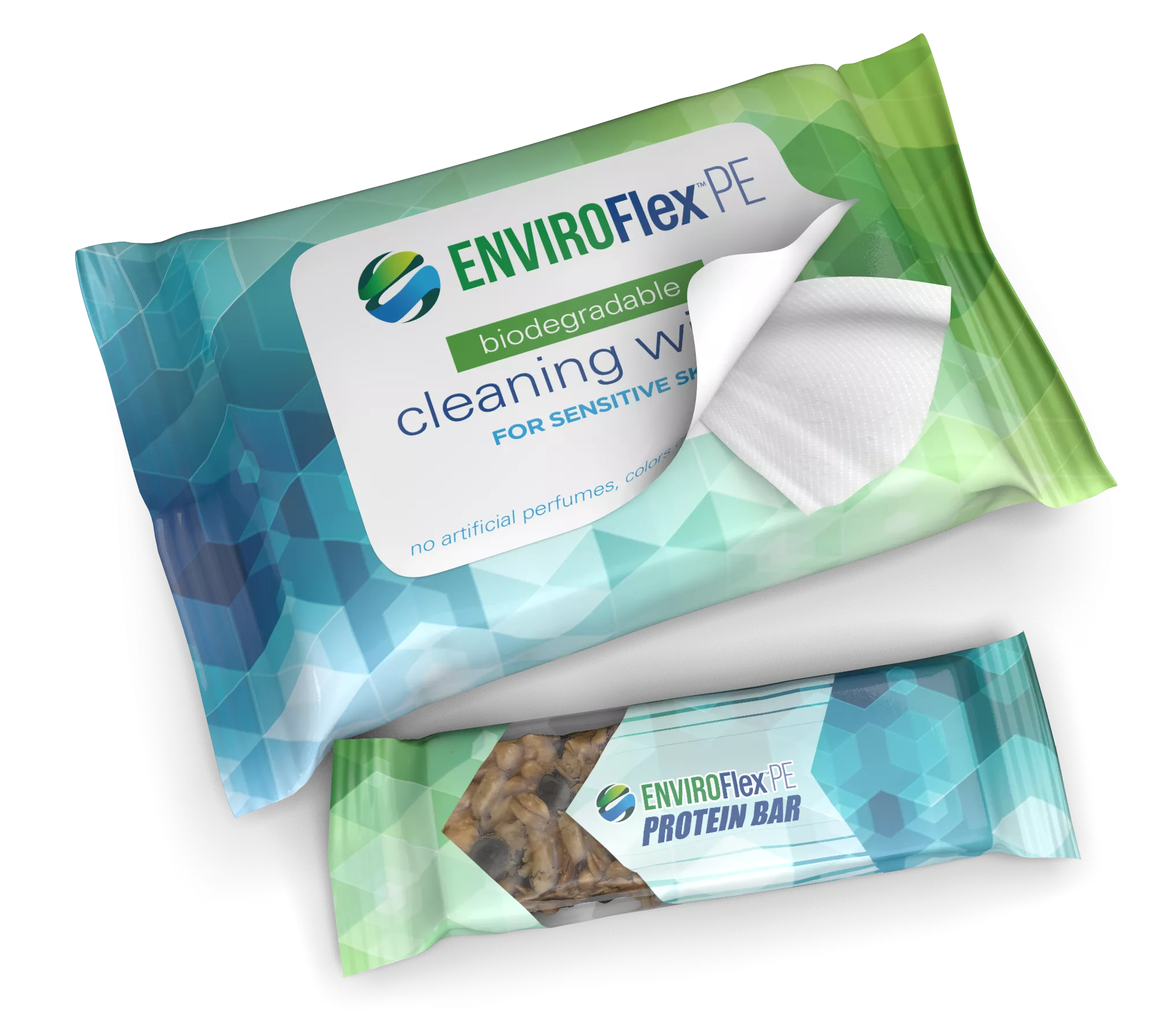 See what Sonoco can do for your business.