Whitepaper
Is all couponing created equal? Does it still work?
Read about which coupon methods are most effective and how to best reach the modern consumer.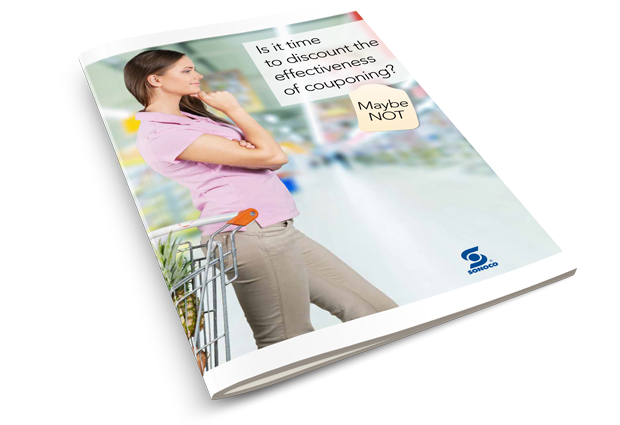 Coupons at a Crossroad

Customers are frustrated by lack of coupon availability for the products they use, as well as the time it takes to find coupons through traditional distribution methods.
 
On-pack labels are key in increasing product trials and repeat purchases.
 
Less than 1% of the 320 billion coupons distributed in the U.S. annually are redeemed. Increase your effectiveness with on-pack coupons, which have a much higher redemption rate of around 20%.

The Integrated Label Solution

Designed for Convenience

Customers want coupons they don't need to search for, clip or remember — on-pack coupons fulfill this need while also driving larger, impulse purchases.
 
Sonoco's PromoPeel™ integrated label is a part of the packaging, meaning a consistent label location that won't obscure key brand messaging or other purchasing cues.
 
PromoPeel™ technology is also convenient for cashiers and downstream stakeholders due to its lay-flat performance and lack of sticky residue.

Increase Your Productivity

Consistent location: PromoPeel™ offers precise placement of the label, protecting your brand and visual identity.
 
Productivity: PromoPeel™ improves labor efficiences and logistics by avoiding secondary processes associated with pressure-sensitive labels (PSL's).
 
Easy to implement: PromoPeel™ runs on existing filling lines.
 
It works! PromoPeel™ lays flat, removes cleanly, doesn't flag and eliminates scanning issues at the register.
See what Sonoco can do for your business.