Sustainable, Flexible Solutions
EnviroFlex® Paper
EnviroFlex® Paper
New! A portfolio of solutions designed to be curbside recyclable in the paper stream. Available with high barrier, EnviroFlex® Paper is ideal for packaging formats such as flow wrap, sachets, pillow bags and pouches.
EnviroFlex® PE
EnviroFlex® PE
A portfolio of mono-material solution that enables brands to customize features such as barrier, transparency, and toughness while also benefiting from store drop-off recyclability.
EnviroFlex® PCR
EnviroFlex® PCR
A collection of films made with post-consumer recycled PE and PET. EnviroFlex® PCR can be added to recyclable or non-recyclable structures and is designed as a drop-in replacement to films made from virgin material.
Innovative, Sustainable Packaging
Our EnviroSense portfolio crosses a range of packaging materials, including cans made from 100-percent recycled paperboard, rigid plastic packaging containing post-consumer recycled content, mono-material flexible pouches that are recyclable, and innovative packaging made from agricultural fibers.
It goes beyond just a portfolio of packaging, it's a way of thinking, a sensibility and a philosophy that guides our development of innovative, more sustainable packaging. If you would like to learn more about how EnviroSense could make sense for you, just click below to get a copy of our brochure.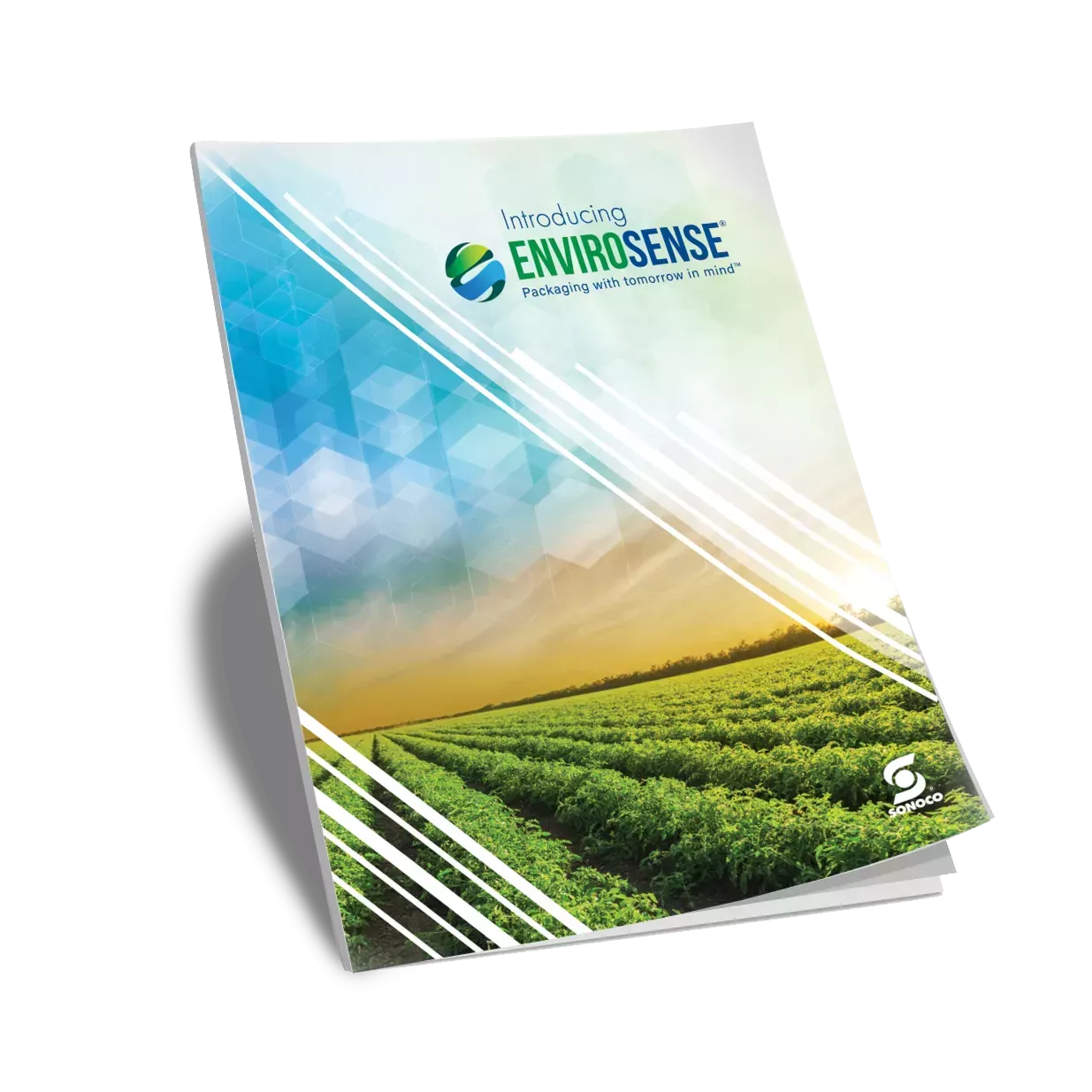 Learn How We Bring Flexibility to Sustainability
EnviroFlex®
How Can We Help You?