Meet Our Speakers
Scott Gaffner, Director and Analyst, Barclays
Scott Gaffner has spent the majority of his 20-year career working in the financial services industry, and for the last 15 years his work has been focused specifically within Equity Research. He joined Barclays in 2008 covering the U.S. Paper & Packaging industry and has been ranked in the Institutional Investor's survey for the last four years. In 2018, Scott was named #1 Stock Picker for the Containers & Packaging sector by Thomson Reuters (formerly the StarMine Award), and has previously been named #1 Earnings Estimator. Prior to joining the team at Barclays, Scott began his research career at Lehman Brothers in 2005 while attending the Fordham Graduate School of Business. Before that, Scott worked as a financial advisor for Raymond James Financial Services and Smith Barney. Scott holds a B.B.A. in marketing from the Goizueta Business School at Emory University and an M.B.A. in finance and accounting from the Fordham Graduate School of Business.
 
Scott's diverse background within Equity Research having covered 4 sectors (3 within industrials) is a unique characteristic. Upon joining Equity Research in 2006, he covered Retail Hardlines, then transitioned to Machinery in 2007, spent considerable time from 2008-2011 covering the Multi-Industry sector, and took over primary coverage responsibilities of Paper & Packaging in 2012. His broad background covering several industrial sectors allows for a richer discussion of Paper & Packaging's relevance to industrial focused analysts and Portfolio Managers.
---
Yvon Mongrain, Innovation Manager, Cascades-Sonoco 
Yvon has over 19 years product development experience in the latex, rubber, paper, coatings, adhesives, corrugating, folding carton and extrusion industries. He has an established track record of solving problems in and out of the field with strong analytical and organizational skills. Yvon has excelled in the development and applications of new products as well as streamlining and reducing costs of existing products/processes.
---
Jennifer Ronk, Sustainability and Advocacy Manager, Dow Chemical
Jennifer joined Dow's Packaging & Specialty Plastics as the Sustainability and Advocacy Manager in 2018.   In this role, she collaborates with the entire value chain to promote and improve the sustainability value of plastic and packaging. Her work includes serving on committees for the American Chemistry Council's Plastics group, the PLASTICS Industry Association and others to increase plastic recycling.  She also supports global efforts on marine debris, including collaborating with the Ocean Conservancy and others.
Before joining Dow, Jennifer was a Senior Research Scientist for HARC, a sustainability research hub, where she led the Environmental Science and Energy Efficiency Programs. Prior to joining HARC, she served as the Deputy Director for the Renewable Energy and International Law (REIL) Network, a DC-based international think tank for clean energy and climate change law and policy. Prior to REIL, Jennifer was the Vice-President of Applied Environmental Solutions, a consulting firm focusing on addressing soil and groundwater contamination.
Jennifer earned her Master of Environmental Management Degree from Yale University. She is also Project Management Professional certified.
---
Alicia Rudick, Global Director, The Hive℠ Design Services
Alicia leads our global insights, ideation and invention for Sonoco.  She and her team help consumer goods companies understand the role packaging plays with consumers by utilizing qualitative as well as quantitative research. She is a certified moderator through the Burke Institute.  She and her team actively manage over 1500 people in their consumer panel. 
Before leading The Hive℠ Design Services, she lead strategic joint business relationships for a global coffee and shaving brand where she explored the complete supply chain to understand "what's important to the customer" by providing innovative solutions and speed to market which helped increased revenue.
Within the packaging industry, her expertise include sales, marketing, research and insights.
Alicia earned her BS in Marketing from Towson University.  She resides in Hartsville, SC with her three children who always keep her busy!  Outside of work, Alicia enjoys being active by running, swimming, biking, gardening and is very active in church.
---
Jeff Schuetz, Staff Vice President, Global Technology at Sonoco
Prior to joining Sonoco, Jeff was employed for 14 years with Viskase Corporation.  Jeff joined Sonoco Products Company in 1996 as Technology Manager for the newly formed Flexible Packaging Division.  He is currently responsible for the global technology efforts in Sonoco's Consumer Packaging businesses including flexible, rigid paper and closures and rigid plastic packaging.  In addition to Product and Process Development, Jeff's responsibilities include Product Safety, Sustainable Packaging Design and IP management.  He chairs Sonoco's Corporate Technology Council and serves on the Customer Experience and Sustainability Councils.  Jeff serves on the boards of the Sonoco Institute at Clemson University and ScienceSouth and holds over 40 U.S. patents related to packaging.
---
Greg Thibado, Vice President, MSS, Inc., 
Greg is a leader in the design and deployment of optical sorting solutions for the waste and recycling industries.  Greg has been with MSS since 2008 and has over 30 years of experience in the planning, design, operation and process improvement of material recovery facilities at companies such as Alcoa Recycling, Browning Ferris Industries and Waste Management.  Greg holds a Bachelor's degree in Mechanical Engineering and a Master's degree in Business Administration.
---
Dustin Wills, Director, Sonoco FRESH
Dustin Wills is the first Director of the Sonoco FRESH Initiative at Clemson University. The Initiative is a Research and Innovation hub dedicated to making a positive impact on the reduction of food waste through fresh thinking for the future of fresh food. Through the Sonoco FRESH Initiative, Dustin will be working with various industries and leaders across the food supply chain. Dustin will be working to drive innovation, efficiencies and sustainability for our partners by working with and marshaling the talent and experience across the various departments and resources at Clemson University.
Dustin brings to Clemson over 20 years of experience from the packaging industry and has held numerous senior leadership positions in locations such as Los Angeles, Seattle, London and New York.
---
Kyla Fisher, Program Manager, AMERIPEN 
Kyla Fisher is the Program Manager for AMERIPEN--a material neutral trade association for the packaging industry. As Program Manager, Kyla is responsible for leading the association's committees and stakeholder engagement efforts, as well as all research and development of the association's publications and programs.
Kyla is also an instructor of strategy at Arizona State University's School of Sustainability.
---
Sarah Marshall, Director of Sustainability, NOVA Chemicals 
Sarah Marshall is the Director of Sustainability at NOVA Chemicals and is responsible for leading cross-functional efforts to achieve the company's long-term vision for Sustainability. She is a strong advocate for a plastics circular economy, working with supply chain partners, customers, government officials, industry associations and others to help create innovative solutions for plastics recycling and recovery. 
Marshall joined NOVA Chemicals in 1997 as Technical Service Specialist, and since then served the company in a variety of leadership roles within the technology organization. She brings more than 20 years of research and development experience within the petrochemicals industry, previously leading teams of scientists, engineers and technologists at NOVA Chemicals' Centre for Applied Research and Centre for Performance Applications. 
Marshall earned her Bachelor of Engineering degree at McGill University, Montreal, in 1997. She is a member of the Board of Directors and past Chair at the Canadian Plastics Industry Association, and actively participates in community life with her family in Calgary, Alberta. 
---
Chaz Miller, Award-Winning Columnist, Waste360 
Chaz Miller's career in waste and recycling spanned four decades with stints at the US EPA Office of Solid Waste, the Glass Packaging Institute and the National Waste and Recycling Association.  He testified on waste and recycling issues at Congressional and state hearings and spoke at conferences throughout North America. He was a plenary panel speaker at the UN Zero Waste Conference in Tokyo and spoke at a paper recycling conference in China. He is a member of the Maryland Recycling Network Board and an ex officio member of the Board of the Northeast Recycling Council.
 
Although he is now retired from full time work, he consults and continues to write his award-winning column "The Circular File" for Waste360 and to speak at waste and recycling conferences in the United States and Canada. He was recently named Chair of the Montgomery County Aiming for Zero Waste Task Force. When he is not keeping up-to-date on recycling and waste, Chaz loves to swim, hike, and play with his grandkids. He is an avid fan of Maryland's lacrosse teams
---
Rob Tiede, President & CEO, Sonoco 
Robert C. Tiede is President and CEO at Sonoco Products Company. In this role, Tiede has global leadership, sales and operating responsibility for all of the Company's diversified consumer, industrial and protective packaging businesses. Since joining Sonoco in 2004, Tiede has led all of Sonoco's global consumer-related businesses, including Rigid Paper Containers, Flexible Packaging, Plastics and Display and Packaging. Most recently, Tiede served as senior vice president, Global Consumer Packaging and Services, responsible for the Company's Corporate Customer program as well as its Rigid Plastics, Flexibles and Display and Packaging businesses. Tiede was named to that position in December 2012. During his tenure at Sonoco, the Company's consumer-related businesses have increased sales by approximately 90 percent and operating profits by 120 percent, as the Company's consumer growth strategy developed broader global packaging and services capabilities.
 
Tiede, who graduated from Red River College in Winnipeg, Manitoba, Canada, is a chartered accountant/CPA with the Canadian Institute of Chartered Accountants for Manitoba and Canada.  He joined Sonoco as president of Sonoco CorrFlex with the 2004 acquisition of CorrFlex Graphics' point-of-purchase merchandising display and supply chain management business. In 2006, Tiede assumed responsibility for Sonoco's global packaging services business, and in 2007 he was named division vice president and general manager of the Company's Flexible Packaging division.
 
Prior to joining Sonoco, Tiede worked in private equity as president of Bostic Packaging/CorrFlex from 2000 to 2004 and president of Sterling International from 1998 to 2000.  He also served as executive vice president of operations for Graphic Packaging International, Inc.'s flexible packaging division from 1994 to 1998.
 
Tiede is active in industry and community organizations and is the incoming chairman of the Flexible Packaging Association and the chairman of the Hartsville United Way. A native of Winnipeg, Manitoba, Canada, Tiede became a U.S. citizen in 2013. He and his wife, Val, maintain a home in Hartsville and have three grown children.
---
Rodger Fuller, Senior Vice President, Global Consumer Packaging, Display & Packaging and Protective Solutions, Sonoco 
Rodger Fuller is Senior Vice President, Global Consumer Packaging, Display & Packaging and Protective Solutions. Fuller has responsibility for all of Sonoco's Consumer-related businesses, including Global Rigid Paper and Closures; Global Plastics; Global Flexible Packaging; Display & Packaging; and Protective Solutions.
 
He previously served as Senior Vice President, Paper/Engineered Carriers U.S./Canada and Display & Packaging. In this role, he had responsibility for the Company's Paper and Engineered Carriers businesses, including 12 uncoated recycled paper mills, 24 recovered paper recycling facilities, 40 tube and core converting facilities and 16 wire and cable reels centers, serving customers throughout the U.S. and Canada. In addition, he led the Company's Display and Packaging business, which operates 25 manufacturing and packaging facilities in the United States, Mexico, Poland and Brazil.
 
Prior to that, Fuller was Group Vice President at Sonoco. He has held leadership positions in both Consumer and Industrial businesses during his 34-year career with Sonoco.
 
Fuller graduated from Berry College in Rome, Georgia, with a B.S. in business administration, and he received an MBA from Emory University. He is active in industry and community service organizations, including serving on the board of the Paper and Packaging Board, American Forest and Paper Association and the Hartsville United Way.
 
He and his wife, Helen, have two grown children and reside in Hartsville.
---
Marcy Thompson, Vice President, Marketing and Innovation, Sonoco 
Marcy J. Thompson is currently corporate vice president of Marketing and Innovation for Sonoco, as of June 2013, and a corporate officer as of 2011. In this role, she is responsible for leading Sonoco's purpose-driven innovation initiative to develop a focused consumer insights and end-use market strategy to better serve customer needs. This role also includes leading Sonoco's Global Marketing function.
 
Thompson joined Sonoco in 2006 as division vice president of sales and marketing for North American Industrial Products, where she later became division vice president and general manager. She next served as division vice president and general manager, Sonoco Recycling, Inc., where she was responsible for Sonoco Recycling's growing domestic recycling and mill supply business, which included approximately 30 recycling and material recovery facilities. She was appointed a corporate officer in 2011 and named vice president and general manager, Rigid Paper – NA, where she was responsible for the Company's paper container businesses in the United States, Canada and Mexico.
 
Thompson joined Sonoco from General Electric's Commercial Finance – Healthcare Finance business, where she was chief marketing officer. Her 35 years of experience include manufacturing, sales, marketing, quality and global leadership assignments within Sonoco, G.E., Gillette and ArcelorMittal Steel Company. Additionally, she holds a 6 Sigma Master Black Belt certification and a Bachelor of Science degree in Metallurgy from The Pennsylvania State University.
 
Thompson is a member of Sonoco's Diversity and Unity Council, Corporate Sustainability Council and Executive Committee and is the executive sponsor for Sonoco's LGBT+ business resource group. She serves on the University of South Carolina Moore School of Business Center for Marketing Solutions Advisory Board. She is also very active with the Boys & Girls Club, previously serving as vice-chair and chair of the Hartsville Board and as a Board member of the Pee Dee Boys & Girls Club. She was awarded the South Carolina Board Member of the Year for the Boys & Girls Club. Thompson is also an avid mentor, having mentored more than 200 young professionals over her career.
 
She, her husband, Scott, and her boxer dog, Diamond, reside in Florence, S.C. Their daughter, Taylor, is a recent graduate of High Point University in North Carolina.
---
Laura Rowell, Director, Global Sustainability, Sonoco
Laura Rowell is the Director, Global Sustainability, for Sonoco Products Company.  She is recognized for her expertise on packaging standards, regulations, government policy and scorecards.  Laura serves as Sonoco's representative to the Sustainable Packaging Coalition and is a past member of the Board of Directors for AMERIPEN, both of which she helped establish.  She was an active member of the Consumer Goods Forum's Global Packaging Project designed to set global standards and metrics for sustainable packaging and served as a Project Lead for the ISO work to create Packaging and the Environment standards.
---
Laura Buen Abad, Director of Technology, Transformational R & D and Sustainability, Sonoco
Laura leads Sonoco's Transformational R&D and sustainable packaging development for the consumer packaging business including flexible, rigid paper and closures and rigid plastics packaging. She is responsible for driving actions to develop sustainable packaging technologies and serves as liaison with Clemson University to address food waste through Sonoco FRESH. 
 
Her transformational R&D team is responsible for accelerating the development of long term projects with high growth potential. These projects challenge the status quo by developing highly complex and new to the world packaging solutions. Laura spearheads the consumer technology innovation program and leads our corporate applied mechanics department. Over the past years, Laura has developed and executed a strategy for building innovation capabilities and filling the innovation pipeline by leveraging the entire consumer technology organization, and many organizations outside of Sonoco.
 
Prior to joining Sonoco, Laura worked for Johnson and Johnson Medical division. Laura has 20 years of experience in the industry and has held numerous positions in Mexico, Singapore and the USA. She holds a BS in Chemical Engineering and a MBA in International Business.
 
Laura serves in the Sonoco inVenture Council and is a member of Women@Sonoco and Sonoco Cares, she actively mentors young professionals and local youth. When she is not working, she is an avid tennis player and a world traveler.
---
Roger Davidson, Owner and Chief Operating Officer, MaGi Foods
Roger Davidson is a leading consultant in the food retail industry. With over 30 years of experience in merchandising, marketing, operations and global sourcing, Davidson is one of the industry's foremost experts on what's trending in food retail. His knowledge of acquisitions and mergers, private label development, organic and specialty food markets, distressed debt as well as sustainable sourcing and production across supply chains, positions him to speak with unparalleled authority. He travels nationally and internationally to lead industry-based roundtable discussions and presents webinars for investors and other interested parties.
While maintaining his own independent consulting practice through Oakton Advisory Group, he's actively engaged as an Owner & Chief Operating Officer at MaGi Foods, an innovative food-processor focused on bringing affordable, all natural shelf-stable products to market  and is a Board Member at iControl Systems, a leading-edge technology company dedicated to providing Direct Store Delivery supply chain software and solutions to key retailers around the country. Davidson has held senior-level executive roles at many of the nation's largest supermarket chains to include Walmart Inc., Wild Oats (acquired by Whole Foods), SUPERVALU and Ahold USA.
---
Edna Ogwangi, Chief Impact Officer, Rise Against Hunger
Edna Ogwangi is the Chief Impact Officer for Rise Against Hunger. She leads Rise Against Hunger's development around strategic efforts in advancing food security, humanitarian relief response and resilience pathways. Edna also spearheads initiatives pertaining to measuring effectiveness, impact and sustainability of all Rise Against Hunger programs globally. Ogwangi is a native of Kenya has worked in the international development field for more than 25 years with experience in areas of economic development, food and nutrition security and non-profit management. Over the course of her career, Ogwangi has managed and/or supported several US Federal Government-United States Agency for International Development (USAID) and United States Department of Agriculture (USDA), and Bill and Melinda Gates programs in more than 100 countries. In 2017, Ms. Ogwangi was featured in several U.S magazines including Upscale, People, Reader's Digest and USA Today and Modern Woman Magazines as one of the Four Inspirational Modern Women.
---
Holli Alexander, Initiatives Manager, Global Sustainability, Eastman
Holli Alexander is a Hoosier by birth who has landed in Tennessee.  She has a bachelor's and master's degree from Indiana University. 
Since joining Eastman in 2005, Holli has worked in multiple roles in the sales and marketing organizations.  For the last 10 years, she has focused on plastics, recycling and sustainability. In 2012, Holli launched and led the Full-Wrap Label Consortium, a group founded by Eastman that was focused on addressing the challenges around recovering PET bottles that use shrink labels.
In 2016, Holli joined Eastman's Global Sustainability Organization as a Strategic Initiatives Manager where she helps to translate the complexity of sustainability into tangible and actionable efforts for Eastman businesses and functions.
Keep Learning
Our work on food waste doesn't end after the conference. We've gathered white papers and other resources so you can continue to learn.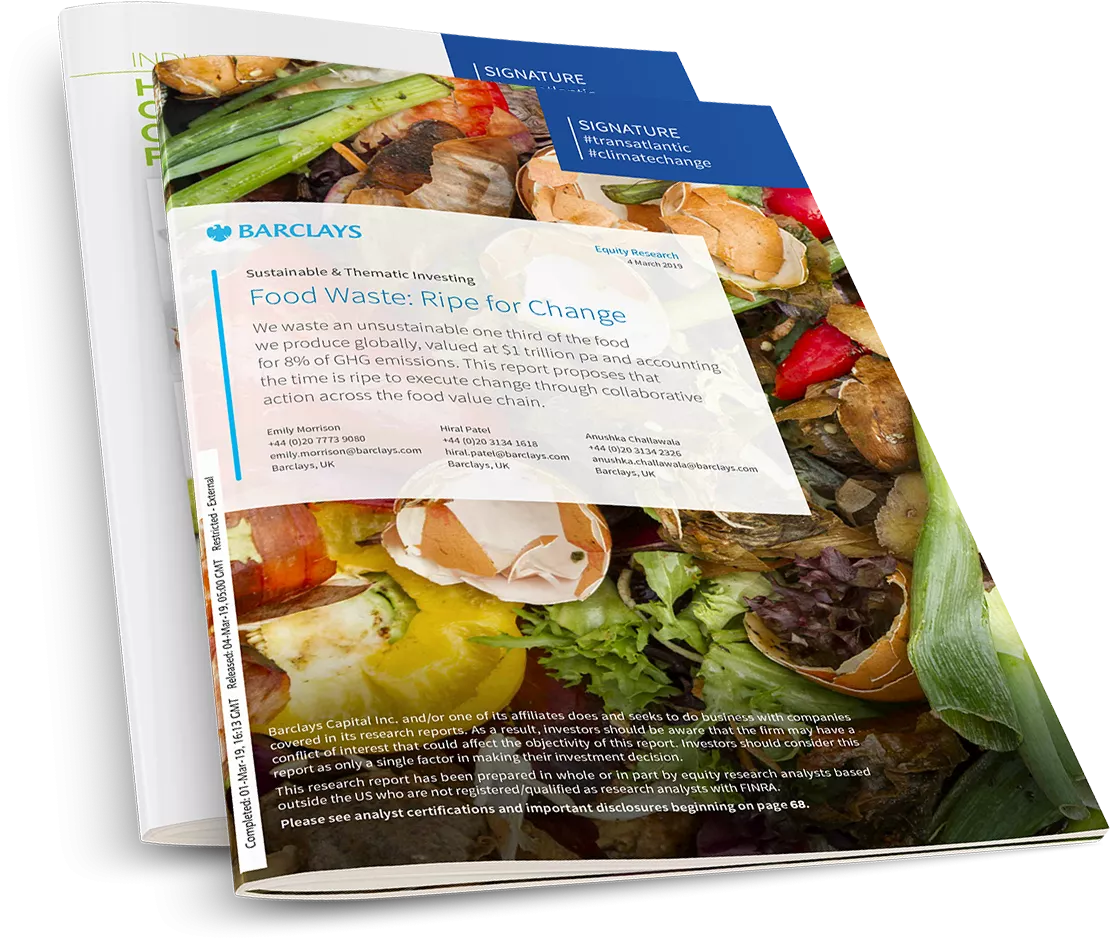 About the Summit

Learn about the issue and how packaging can make a difference.

Guide to Hartsville

Get directions to Hartsville from local airports and find out where to eat, stay, and play while you're here.

Summit Schedule

See what we have planned for the 2019 Sustainability and Food Waste Summit.