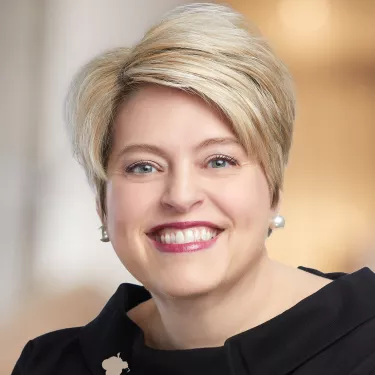 Anne Marie Lopiccolo
Chief Human Resources Officer
Anne Marie Lopiccolo is the Chief Human Resources Officer for Sonoco. In this role, she oversees Sonoco's HR strategy and operations worldwide while partnering across the executive team to develop a strategy that will help grow the company and maintain its competitiveness by optimizing employee engagement, retention and recruitment practices. In addition, she leads corporate Diversity, Equity & Inclusion programs and HR compliance initiatives.
Prior to joining Sonoco, Anne Marie held compliance and HR leadership positions in the oil and gas industry at both ExxonMobil and Shell Oil Company.
Anne Marie serves on the Trinity Collegiate School Board, the Riegel-Emory MHR Advisory Board for Darla Moore School of Business, University of South Carolina, the Forbes Human Resources Council and the Manufacturers Alliance CHRO Council.
Anne Marie graduated from Erskine College with a B.A. in English and History and earned her J.D. and Master of Human Resources from the Moore School of Business at the University of South Carolina.
Follow Anne Marie Lopiccolo on LinkedIn