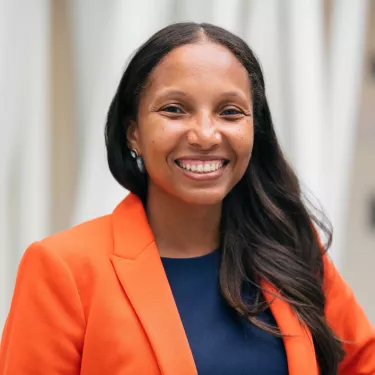 Elizabeth Rhue
VP of Global Environmental, Sustainability, & Technical Services
Elizabeth Rhue is Vice President of Global Environmental, Sustainability, and Technical Services for Sonoco. In this role, she leads Sonoco's global sustainability programs and environmental services for all of the Company's Consumer- and Industrial-related packaging businesses. In addition, Elizabeth's team is responsible for environmental compliance, product safety and Sonoco's consumer packaging pilot facilities, testing labs and design engineering services. 
Elizabeth began her 17-year career at Sonoco as a Research and Development Engineer with Sonoco's Rigid Paper Container business and has held several technical and commercial roles, including Sustainability and National Accounts Manager for Sonoco Recycling, focused on delivering landfill diversion solutions for major consumer product goods accounts, and Director of Marketing for Sonoco's Flexible Packaging division, working directly with large consumer product goods customers. 
Outside of Sonoco, Elizabeth is chair of the Board of Directors for Keep the Midlands Beautiful, a Keep America Beautiful affiliate based in the midlands of South Carolina focused on beautification and litter prevention. 
Elizabeth graduated with a B.S. in Packaging Science from Clemson University.
« Back to Leadership