Collaboration is the key to success. Join us to learn how AMP, Sustana, and Sonoco came together to increase the recyclability of rigid paper containers and learn how you can increase the recyclability of under recycled products.
This event has already passed - fill out the link below to receive an On Demand copy of the webinar!
Details:
November 7, 2022
3 p.m. - 4 p.m. EST
Speakers
Michael Pratt: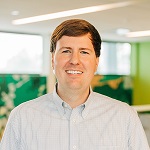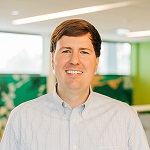 Michael Pratt currently holds the role of Senior Sustainability Specialist at Sonoco Products Company, a global packaging solutions leader, committed to improving the lives of customers, teammates, and communities. In this role, Michael has primary responsibility for supporting Sustainability efforts for all of Sonoco's North American divisions including consumer, industrial, and protective packaging, and also helps advise on industry trends.
Rob Writz: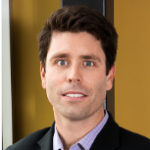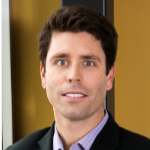 Rob Writz is director of industry development and strategic partnerships for AMP Robotics, a pioneer and leader in artificial intelligence (AI), robotics, and infrastructure for the recycling industry. His professional career has focused on the intersection of software with the circular economy and safety. Before joining AMP in 2016, Writz was a product manager for Intrado (acquired by West), and his teams developed the core location technology for mobile 9-1-1. He worked in technology commercialization at The Department of Energy's National Renewable Energy Laboratory, and led the Cleantech Practice at Innosphere, Colorado's seed fund and incubator for science-based startups.
Jim Schneider: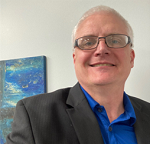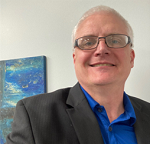 Jim Schneider serves as Vice President of Operations at Sustana Fiber, a leading manufacturer of sustainable, recycled fibers. He holds a degree in Pulp and Paper Engineering from the University of Wisconsin – Stevens Point. Jim's career began in paper research within the mill system, and he has held various positions including Technical Management, Director of Quality, Engineering, and Operations. Prior to joining Sustana Fiber, Jim worked in Product Development focused on food packaging and release liner development. Since joining Sustana Fiber, he has contributed to increasing the recyclability rate of items that were previously thought to be non-recyclable such as coffee cups and gable top containers. Schneider works closely with partners and clients at Sustana Fiber to create efficient solutions that will benefit the environment long term and promote the circular economy.
Cassandra Snelling (moderator):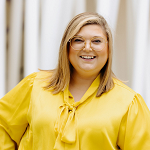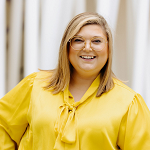 Marketing Manager of Global Sustainability, is responsible for the development and execution of Sonoco's global sustainability marketing and communication strategy. This includes not only the external audience across Sonoco's global Consumer, Industrial, and Healthcare segments but internal programming and messaging for employees located all over the world.
Register below for the webinar!