If there is a silver lining to the COVID-19 pandemic, it might be the growing number of people who've chosen to ride out the crisis at home with their family members. Delighted to have their loved ones together for the duration of the pandemic, the American people have wasted no time stocking up for an extended period of feast and fellowship, the duration of which remains open-ended.
According to one source, about 88% of consumers say they are cooking more meals at home than before the pandemic and 51% say they will continue cooking more at home after the pandemic. The demand for almost every grocery category and the packaging formats they rely on has reached all-time highs, particularly with respect to Prepared and Specialty food items, which has seen sales double.
Greater Protection, Longer Shelf Life, Optimal Freshness.
One packaging format that has emerged as a sales powerhouse during this challenging time is flexible packaging. The continued surge in demand for flexible packaging is attributable to several key factors, namely:
The increase in people cooking at home versus eating out
Heightened concerns about product quality and freshness
The desire to choose from a variety of package shapes and sizes to suit their needs
Concerns about food contamination during preparation and handling amid the pandemic
In addition to superior product protection, manufacturers are seeking more convenience, extended shelf life, sustainability and other highly desirable features specific to flexibles such as: moisture and oxygen barriers, high quality printing, clarity and strength, resealable technologies and dual-ovenability.  
Additional advantages and benefits of our flexible packaging solutions for manufacturers and consumers interested in making home cooked meals more cost-efficient and flexible include:
Less material and energy to manufacture and transport
Generates smaller quantities of greenhouse gases on its way to the market
Lightweight, easy to open, carry, store and reseal
Enhanced product safety and product protection
Optimal freshness and extended shelf life
Exceptional consumer conveniences
Ease of transportation, storage and use
Increased source reduction and sustainability
Superior flexibility and durability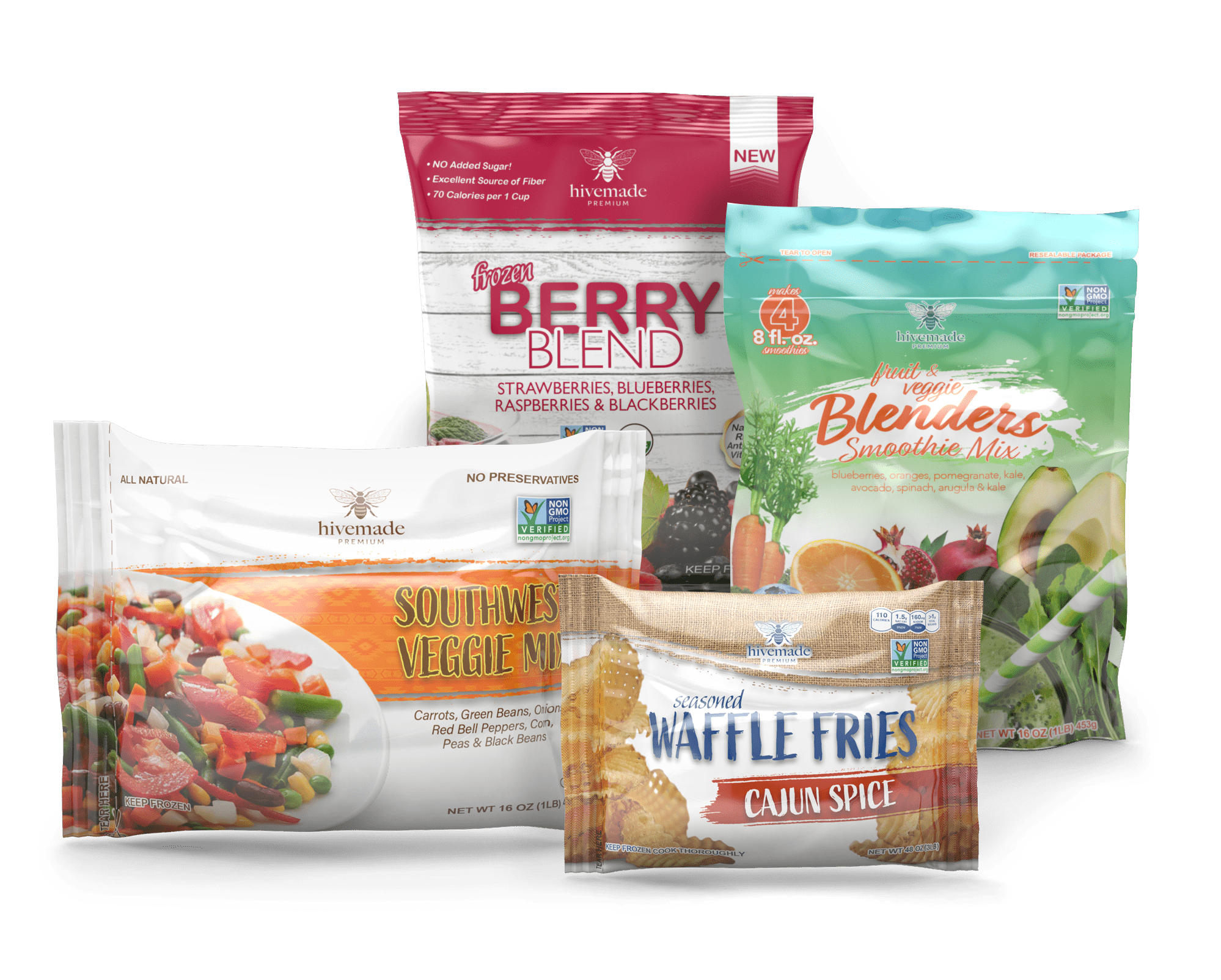 Customized Innovations Make Cooking More Convenient.
Sonoco specializes in customizing your flexible packaging solutions to meet the exact specifications and needs of your products. In a package involving multiple materials, each layer is intended to perform a different function to protect and preserve your product.
By using materials with properties geared toward specific performance attributes, Sonoco can meet your unique product requirements for product protection; contamination prevention; extended freshness; puncture, tear and burst resistance; tensile strength and seal strength.
Innovations that make the home cooking experience easier and more enjoyable include:
Flexible retort pouch materials to greatly extend shelf life
Smart flexible packaging designed to scavenge food odors and prevent leaks
QR codes printed on packages to provide product traceability
Customized fitments to facilitate easy-pour spouts
Easy-open and close seals and zippers for optimal product dispensing and control
Valves and micro-perforations that enable ready meals to be microwaved
Lightweight packaging designed with handles for easier product transport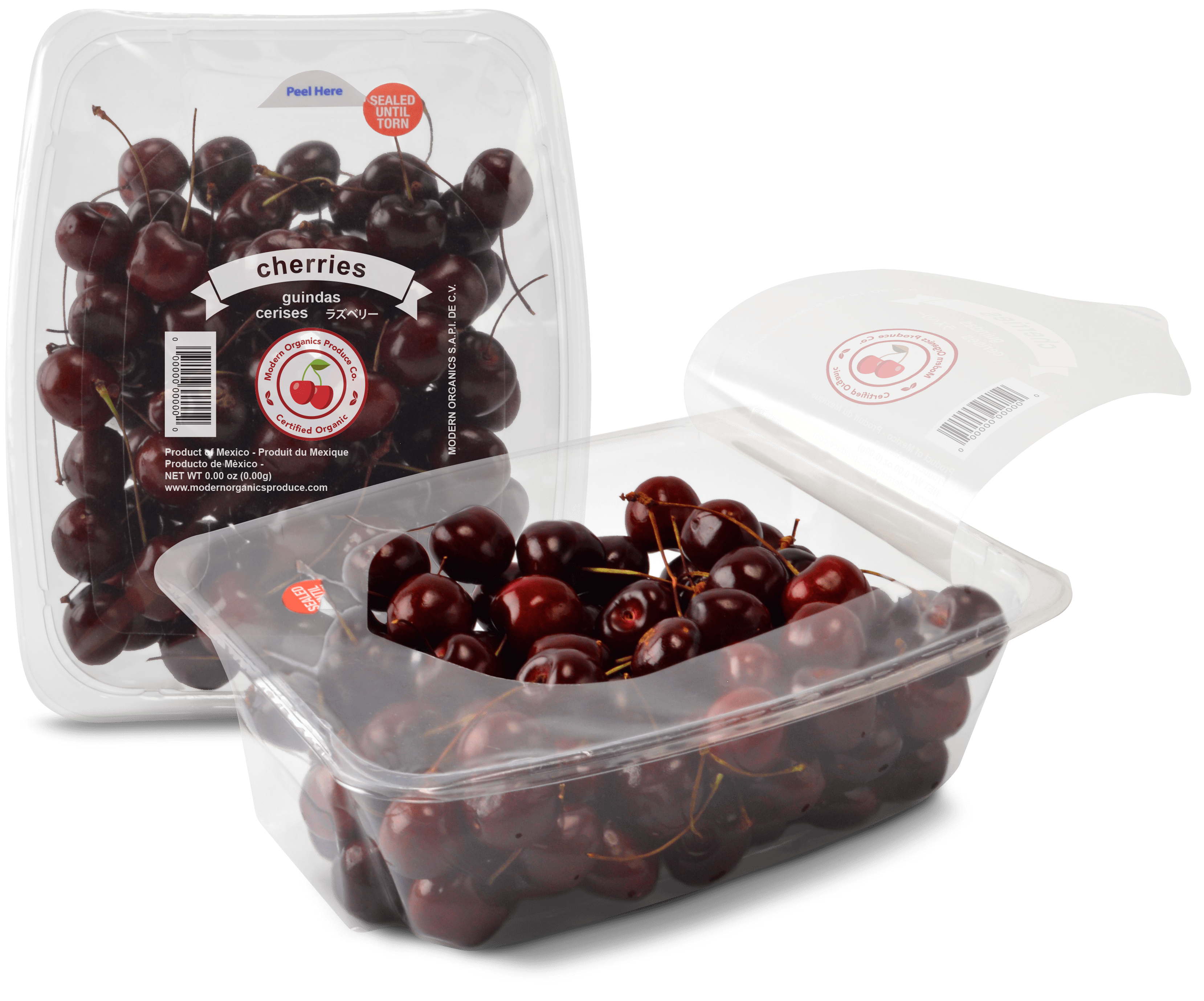 Stand-Up Pouches Offer Stand-Out Performance.
One of the fastest growing product categories within flexible packaging is pouches, particularly stand-up pouches. With manufacturers feeling increasing pressure to meet tighter delivery schedules and reduce time to market, pre-made stand-up flexible pouches offer an ideal solution for getting your products to market faster, while delivering the convenience and portion control options consumers are looking for in today's fast-paced, health-conscious environment.
Sonoco's award-winning Daisy® Sour Cream pouch is a fine example of what we can do for you with innovative flexible packaging tailored to your exact needs and specifications. In addition to reestablishing the Daisy brand essence, this inverted wedge-shaped pouch with flip-top dispensing closure and tamper-evident pull ring demonstrates just how much Daisy customers love to use their product, both as a topping and as an ingredient. Sonoco's high-performance squeezable pouch delivers a host of benefits including:
Improved functionality by eliminating the need for a utensil
Dispensing precision to minimize waste and mess
Easy to use and easy to dispense
Improved oxygen barrier to preserve product freshness and prevent contamination
Lightweight design to optimize space at retail and in the fridge
The first package of its kind in the dairy aisle, this proprietary Sonoco pouch garnered widespread acclaim, winning a Flexible Packaging Association (FPA) Gold Award and ultimately increasing sales for Daisy by 25.4%, while the rest of the category declined 13.2%.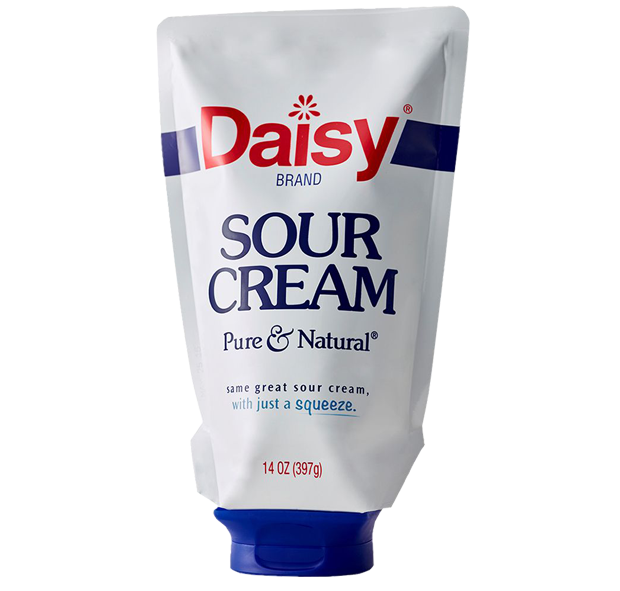 Moving from on-line sometimes, to on-line all the time.
Another reason for the rapidly increasing demand for flexible packaging is the incredible growth of e-commerce. Once strongly opposed to replacing this time-honored activity with yet another technological gadget, millions of web-wary consumers eventually turned to the Internet as a lifeline for the purchase and delivery of food and other essential supplies. Not surprisingly, most of them enjoyed the seamless user experience and now consider themselves regular online shoppers.
As consumers continue migrating towards web-based shopping in record numbers, flexible packaging is well positioned to emerge as the industry's packaging solution of choice. Likewise, Sonoco stands ready to serve as your trusted flexible packaging supplier. Over the years, we have successfully navigated and helped guide our customers through countless global health pandemics, political and social upheavals, world wars and economic turndowns, while continuing to deliver innovative packaging solutions and supply chain services that help them build better brands, enhance the consumer experience and improve quality of life.
One of the largest growth areas in the online world, even before the changes driven by COVID-19, were meal kits like Hello Fresh, Blue Apron, Freshly and Sun Basket, just to name a few. According to a recent survey by Grand View Research, the meal kit delivery market could reach $20 billion by 2027. This is being driven both by consumer behavior changes as a result of the pandemic, but also by an increased interest from Millennials in cooking at home. Flexible packaging plays an ideal role given the inclusion of separate ingredients in meal kits that require a specific level of protection and performance from individualized packaging.
Getting Ready for the Next Normal
While right now an end to all of the societal change driven by the pandemic may seem far away, many believe the consumer behavior that has been driven by COVID-19 is here to stay. In a recent report from McKinsey, consumers vaulted five years in the adoption of digital in just 8 weeks. Now is the time to start engaging your packaging supplier to find out what modern flexible packaging can do to help elevate your brand in our next normal. Because although the pandemic will eventually come to an end, consumers are not likely to abandon the closeness, connection and camaraderie they've experienced by sharing a home cooked meal, even if they ordered the ingredients online.
Putting it all together
So, if you're looking for a partner to help you cook up packaging for a new product, or to just help add some spice to an existing one, let's talk. Please contact us at: flexibles@sonoco.com