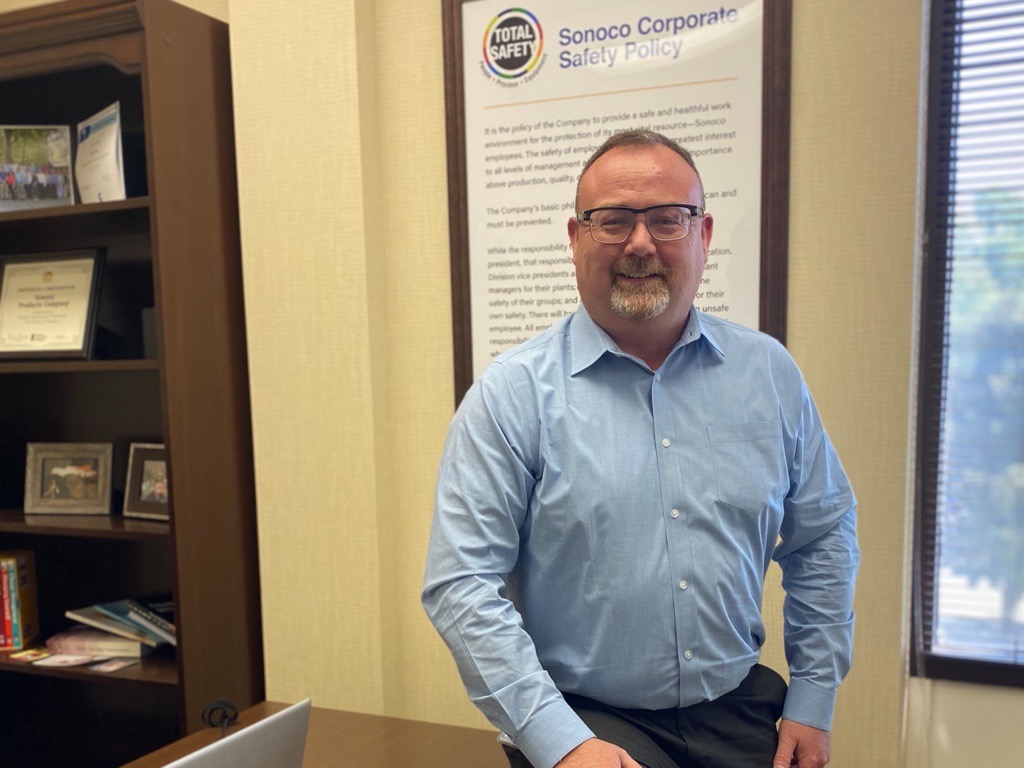 A keen care for others' wellbeing prompts every safety initiative and action at Sonoco, says Matt Moore, Global Director of Safety and Security.  
During his career in industrial safety, Moore has worked for large manufacturing companies, but he says Sonoco stands out among the rest. Striving to put people first isn't just a flimsy phrase with marketing appeal and lack of substance. It's what Sonoco genuinely strives for every day.
"I have been fortunate in my career to work for some companies that really embraced safety, but Sonoco brings that to a whole new level," Moore said. "The commitment from leadership is incredible, the amount of work done to improve safety is staggering, but at Sonoco, that's just what we do."  
The COVID-19 safety response illustrates the company-wide value placed on safety, Moore said. In fewer than 30 days, Sonoco's employees across the globe created, communicated, trained and implemented a massive, new safety program affecting 23,000 people. And, the protocol helped keep employees safe while continuing to provide essential services such as food and healthcare packaging.
While Moore's daily job tasks are dynamic, there's a shared interest in safety among all employees, and he enjoys observing that commonality.  
"One minute I can be speaking with the Executive Committee and the next I may meet with one of our site's Safety Pillar Teams. The best part about all of this is the people and their interest and dedication to safety," Moore said.  
Moore has solved problems and improved safety standards at Sonoco for more than four years. His first step toward a career in industrial safety actually began at the age of 14 when he started volunteering in a junior firefighter program at a small community fire department in Ohio. He worked as a firefighter for almost 15 years. But, a part-time job in maintenance at a manufacturing company sparked his interest and eventual career path switch to industrial safety. No matter the job though, Moore's goal is to care for others.  
"The most fundamental way we can demonstrate basic human respect is to guarantee the individual health and safety of those around us," Moore said.  
Moore said he is proud of the work Sonoco is doing and the commitment to safety he daily witnesses across the company.