Healthcare
The medical, pharmaceutical and biotech industries have unique and demanding challenges. With offerings ranging from leading temperature assurance packaging, to a clean room certified to package Class 3 medical devices, to award-winning displays for over-the-counter solutions, Sonoco can provide what your product and your brand need.
Your Prescription For Product Safety & Brand Recognition
Sonoco offers a variety of packaging, shipping and display solutions designed to meet the unique needs and exacting standards of the medical, pharmaceutical and biotech industries.
Temperature Assurance

Blister Packaging

Rigid Plastic Packaging
ThermoSafe Temperature Assurance Packaging
Sonoco ThermoSafe is a leading global provider of temperature assurance packaging for the safe and efficient transport of pharmaceuticals, biologics, vaccines and other temperature sensitive products.
Sonoco ThermoSafe shipping solutions mitigate risk for our customers and ensure product efficacy throughout the extremes of a supply chain. With operations in North America, Europe and Asia, Sonoco ThermoSafe has a vast product offering featuring industry-leading technology that encompasses refrigerated, frozen or controlled room temperature applications. In addition, Sonoco ThermoSafe's ISC Labs® design and testing services deliver individualized and innovative packaging solutions along with qualification and validation services to meet all regulatory requirements.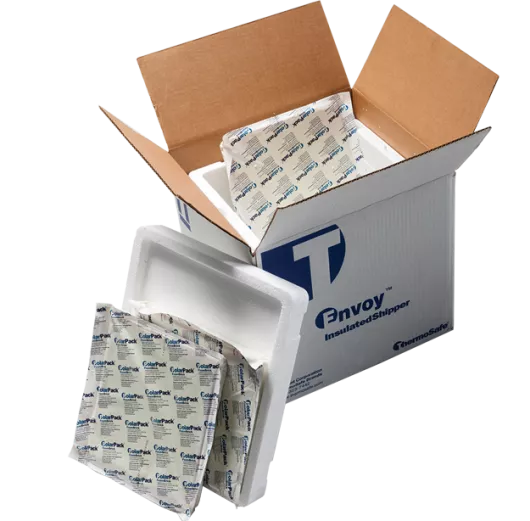 See what Sonoco can do for your business.