Packaging Solutions for the Retail, Healthcare and Food Markets
Focused on increasing speed to market and reducing overall production costs, Sonoco Alloyd offers a wide range of packaging solutions including custom thermoformed packaging, paper-based packaging, heat sealing equipment, custom tooling, prototyping, engineering, design services and world-class printing.
Who We Are
For more than a half-century, the world's leading brands have relied on Sonoco Alloyd to develop innovative, best-in-class packaging solutions for a wide variety of applications. Our track record for consistently meeting the requirements of the brands and markets we serve is based on our deep understanding of material science, award-winning design capabilities and superior merchandising expertise.
With extensive experience delivering custom thermoformed solutions for the food, healthcare, and consumer goods markets, we have the technical expertise to help your brand solve real-world problems. Moreover, by integrating all phases of packaging development under one roof, we can effectively streamline the entire process. From packaging design, thermoforming and rapid prototyping to sealing equipment, custom tooling and technical support, Sonoco Alloyd offers genuine one-stop shopping for greater cost control, faster speed to market, improved operator safety and higher productivity.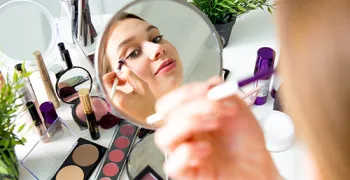 Health and Beauty
Sonoco Alloyd understands it takes more than a great product to stand out in the competitive cosmetics and HBA market. Eye catching, highly visible packaging with undeniable shelf appeal is possible with Sonoco Alloyd's custom design and innovative printing textures and effects. Innovative, in-house designers and engineers partner with you from initial design concept to product launch to create attractive, cost-efficient packaging that connects your brand with customers' purchasing behaviors.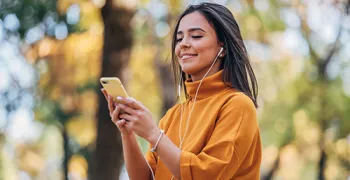 Electronics, Media and Mobile Devices
With an ever-evolving electronics market, Sonoco Alloyd recognizes that speed-to-market and efficiency can make all the difference in a successful product launch. Protection for your cutting-edge technology product is most important, followed closely by uniquely capturing the attention of discerning consumers on store shelves.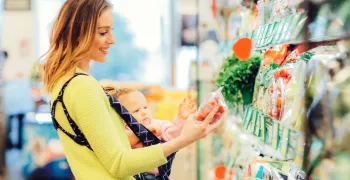 Food
Sonoco Alloyd offers fully customized, thermoformed packaging solutions for the food industry including single-use and multi-pack trays, inserts, snack kits and more. To ensure optimal shelf life and product protection, we work with the broadest spectrum of packaging substrates including polystyrene (PS), polypropylene (PP) and polyethylene terephthalate (PET), with or without an ethylene-vinyl alcohol (EVOH) layer.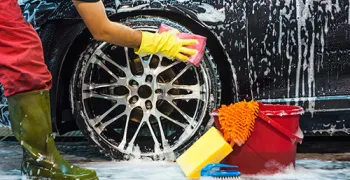 Automotive
Keeping the automobiles of the world running strong requires a vast array of parts, chemicals, tools, equipment and accessories. Sonoco Alloyd's experienced team of designers and engineers ensures that automotive aftermarket products have the smart, visually appealing and durable packaging required for consumers.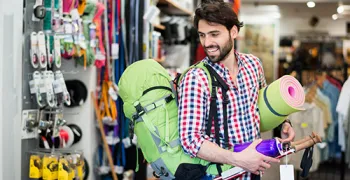 Sporting Goods and Toys
Sonoco Alloyd is proud to create packaging solutions for the sporting goods and toys that are an integral part of childhoods, athletic competition, leisure and family time. Our "concept-to-shelf" packaging is designed to meet your specific needs to connect with consumers, retailers and merchandisers.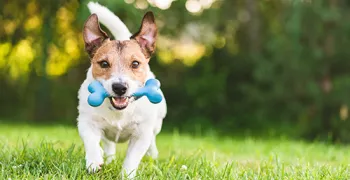 Pet Care
Whether considering the launch of a new toy, treat or some other pet care product, identifying the right packaging, the right channel and the right functionality is critical. At Sonoco Alloyd, we're able to help our customers go from ideas to implementation all under one "woof."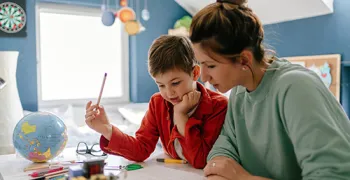 School and Office Supplies
Sonoco Alloyd understands the packaging needs of your office supply products. From seasonal demand to promotional shelf appeal, our engineers have the proven experience to create custom designs to make your product pop on store shelves.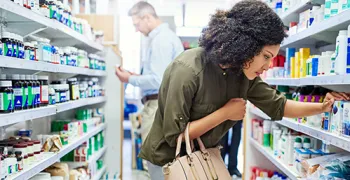 Medical, Pharma, OTC
Sonoco Alloyd understands that sensitive medical, pharmaceutical and home care products require extra care to ensure protection, eliminate contamination, promote visibility and improve sales. Medical and pharmaceutical clients must meet strict regulations for packaging, and our engineered designs provide the flexibility necessary to maintain compliance. In addition, our automatic and semi-automatic sealing machines ensure that everything from medical devices and over-the-counter medicines to pharmaceutical unit dose packaging is safe, sealed and secure.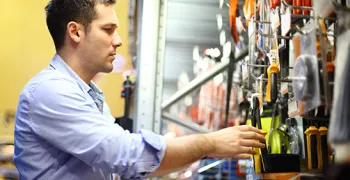 Hardware and Adhesives
Products that help preserve, improve and care for your home need packaging that visually and emotionally connects with consumers, retailers and merchandisers alike. To achieve that goal, Sonoco Alloyd produces household and hardware packaging to meet your specific design, product, budget and scheduling needs.
Packaging Styles
PaperBlister™ Packaging — EnviroSense®

Traditional Blister Packaging

Trays and Clamshells

Printed Packaging
PaperBlister™ Packaging - EnviroSense®
The revolutionary EnviroSense PaperBlister package offers a sustainable solution to traditional plastic blister packaging. This all-paper blister packaging offers superior protection and performance, an improved seal quality, better nesting and stacking capabilities and long-term price stability. 
Traditional Blister Packaging
Which is best: Face seal package? Trapped blister? Mock clamshell? Recycled content materials? Sonoco Alloyd works with your internal engineering and marketing teams to discover the optimal packaging styles, materials and product layouts to bring your brand front and center on retail shelves. Our in-house process of mold making, thermoform tooling and production ensures the security and integrity of your product.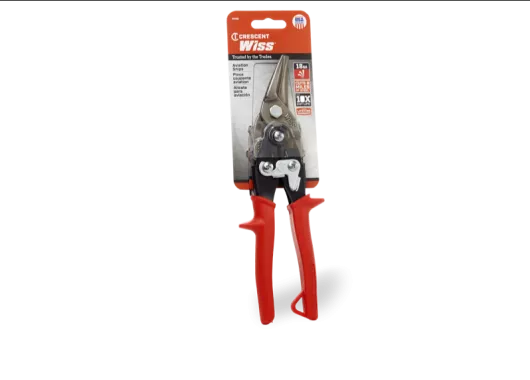 Trays and Clamshells
Sonoco Alloyd clamshell, medical packaging and transport tray products are widely used in the healthcare, automotive and HBA markets to protect, transport and deliver devices, component parts and kits. With a wide range of thermoforming materials to utilize, you can be certain your products are securely protected at every stage of development and manufacturing.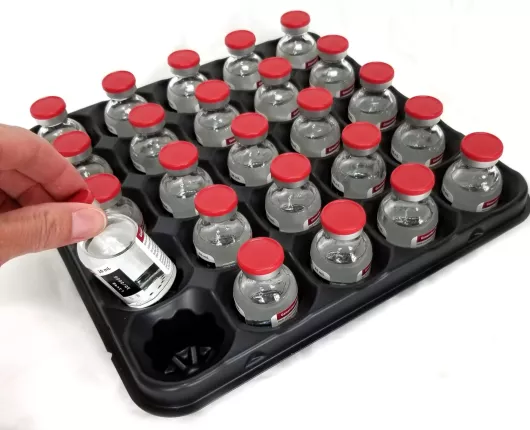 Printed Packaging
Sonoco Alloyd Printed Products is one of the premier manufacturers of carded packaging products in North America. Our full-service printing capabilities, rapid turnaround time, combination runs and innovative structural design gets you to market quickly and cost-effectively. Blister cards, sleeve wraps and folding cartons are made more eye-catching with our many specialty treatments available including UV and matte 'soft-touch' coatings, specialty cutouts, and holographic board material.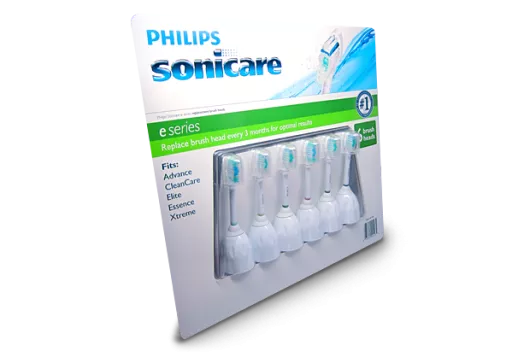 Innovation To Protect and Preserve the Environment
Sustainability
Creative thinking and innovation are important to Sonoco Alloyd, and we believe both should be applied to the ways we protect, preserve and sustain our planet. We provide total packaging solutions starting with a comprehensive, sustainable design that focuses on the needs of the entire value chain — from the brand owner's marketing, manufacturing and logistics functions to the needs of retailers and consumers. The results are greater efficiencies, cost savings, enhanced resource management and a lower environmental impact for all.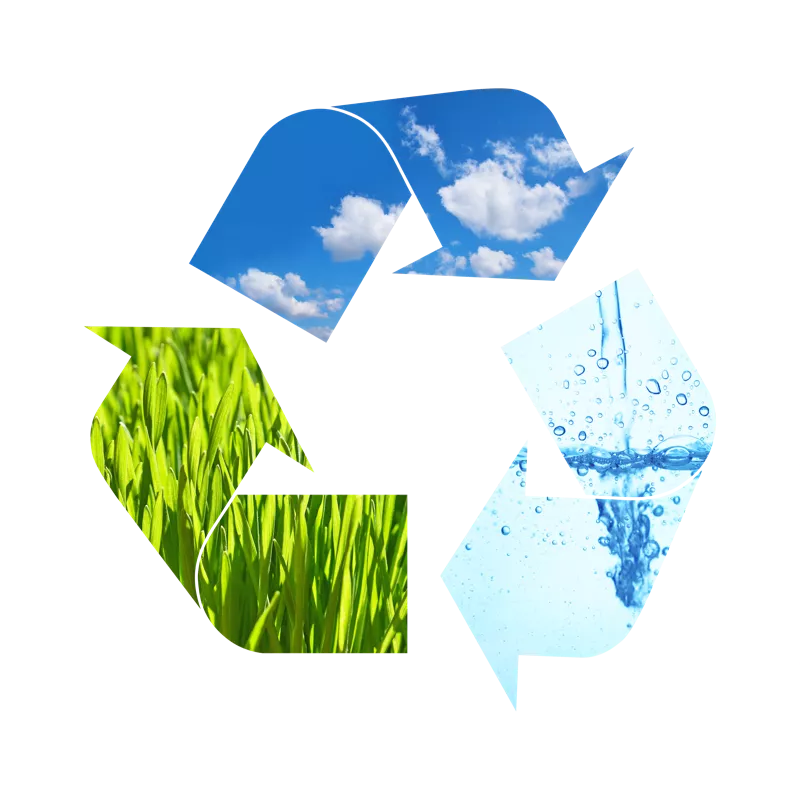 Contact Us
Have a general question? 
Need a sealing machinery quote? 
Want to learn more about Sonoco Alloyd design, print or tooling offerings?
Drop us a line at the link below, and we will get back to you within one business day.
Need Help with Existing Equipment?
Our dedicated in-house parts and service team is available to provide support for all your existing machinery and tooling needs. Please call 888-756-7864 or click below to be connected with someone on the team.
Subscribe to Our Insights Newsletter