Food Service Package Lid Films
Food service products come in everything from single-service to multi-meal portions, so our collection of lid films are designed to seal reliably regardless of tray size or the need to freeze, chill, cook, reheat or store. Full range of options available for materials and machine compatibility.
Lift the Lid on Efficiency
Whether you need packaging solutions for hot or cold processing, portion control, or optimizing efficiency in the back-of-house, Sonoco offers a wide range of food service packaging to meet your operational and product needs.
Food Service Lidding Options
Polymeric Lidding

Foil & Metallized Lidding

Portion Control Lidding

Machine Compatibility
Food Service Package Lid Film Polymer Options
Clear, opaque, printed or unprinted laminates containing PP, PE, or PET with polymer or heat seal coating. Compatible with high-pressure processing and available as dual ovenable. Hermetic seals on a variety of substrates offer a clean, quick peel for efficiency in back-of-house. Variable oxygen and moisture transmission rates depending on application.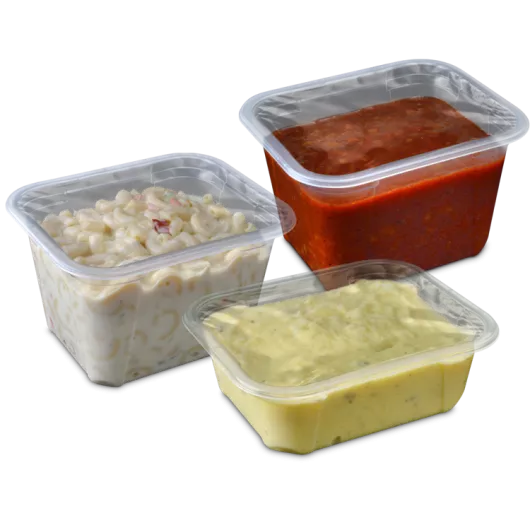 Food Service Packaging Lid Foil and Metallized Options
Printed or unprinted foil and metalized lidding for hi-impact polystyrene for dips, dressings, sauces, jellies and honey. Used with pre-made cupstock or vertical form fill seal applications to withstand the most demanding and hard-to-told applications.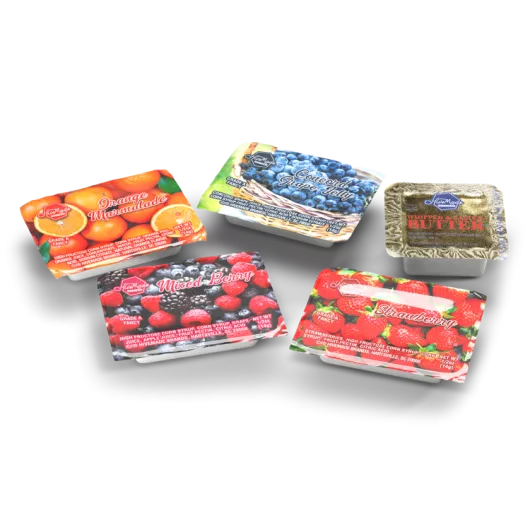 Food Service Package Lid Portion Control
Packaging materials and formats to control small portion sizes require precise printing and material selection. Sonoco has extensive expertise to help design packaging solutions fort the demanding needs of the convenience food and general food service industries.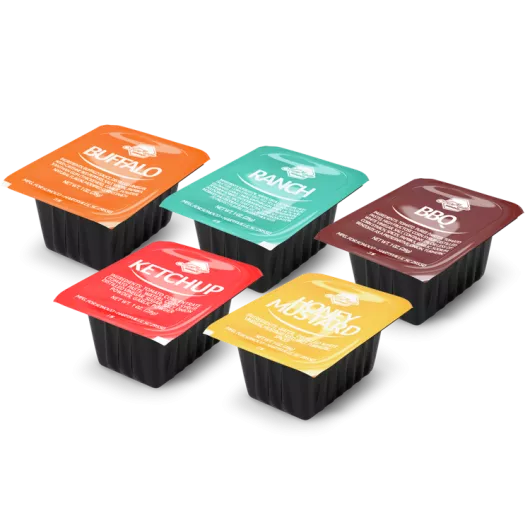 Food Service Package Lid Film Machine Compatibility
Whether your equipment is semi or fully automatic, or your material needs to be clear, printed, or foil, Sonoco has the technical experience and know-how to ensure reliable and durable sealing. Our equipment-neutral position focuses on drop-in solutions so you're up and running efficiently, and cost-effective.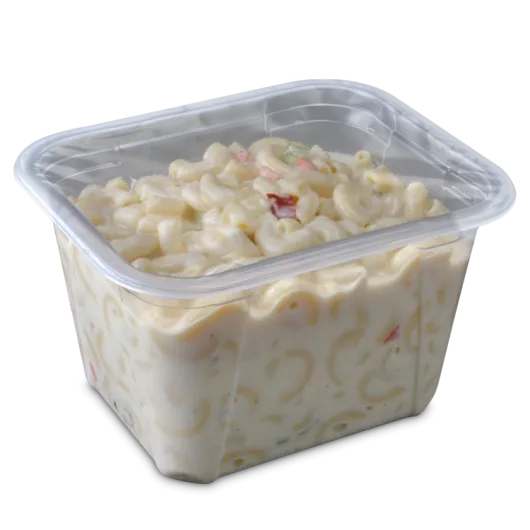 Connecting Insights to Innovation
Markets That Can Benefit from Food Service Package Lid Film
Food Service Package Lid Film
How Can We Help You?