Heat Sealing Machinery—Medical & Retail Packaging
Sonoco Alloyd's lineup of sealing machine equipment boasts the full range of packaging solutions, from sealing low volume packages to automatic sealing machines for high volume packaging. 
Heat Seal Machines for Retail and Medical Packaging
Sonoco-Alloyd is the leading provider of automatic, semi-automatic and reconditioned sealing machines for medical and retail packaging. Our focus is on developing equipment and packaging solutions that increase operating efficiencies, reduce costs and improve operator/equipment interaction through ergonomically enhanced designs. Our in-house support teams are available to help at a moment's notice with technical expertise, parts and service, and field support at your location. With more than half a century of sealing equipment knowledge, we are an innovator and leader in product, support, and service for the seal tooling and sealing equipment industry. Our equipment portfolio includes:
Semi-Automatic Heat Sealing Machines 
Automatic Heat Sealing Machines 
Tabletop Options
Rotary Heat-Sealing Equipment 
Shuttle Heat-Sealing Equipment
Straight Line Heat-Sealing Equipment
Carousel Heat-Sealing Equipment
Parts & Service Technicians to Support Your Equipment Investment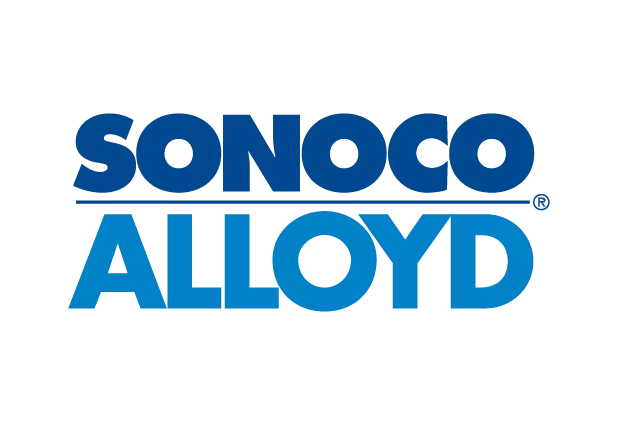 Born to Run. Built to Last.
We've built our heat seal equipment brand around helping retail and medical customers build their brands.
Our ability to support these brands with superior technical support, dedicated parts and service, and continuous drive for innovation are centered around our hunger for delivering the best sealing equipment and seal tooling available. Our sealing equipment is built and withstand the test of time.
At Sonoco Alloyd, we build highly crafted, precision sealing equipment and integrated packaging systems designed with your brand in mind. It's the heart and soul of our business.
And while we are intensely focused and passionate about the what and the how of our work for our customers, it's our why that drives us.
Introducing the Aergo® Line of Sealing Equipment
The Aergo® line of packaging machinery features heat, fusion, and RF sealing technology, all designed with worker safety and ease-of-use in mind. To further enhance productivity, effectiveness and application usage, Aergo® machines can be scaled up with additional options and our proprietary "Quick Change" heat seal tooling. The Aergo machines featured in this machinery guide meet the packaging needs of various industries, including health and beauty, household goods, medical device, mobile phones, tablets and accessories.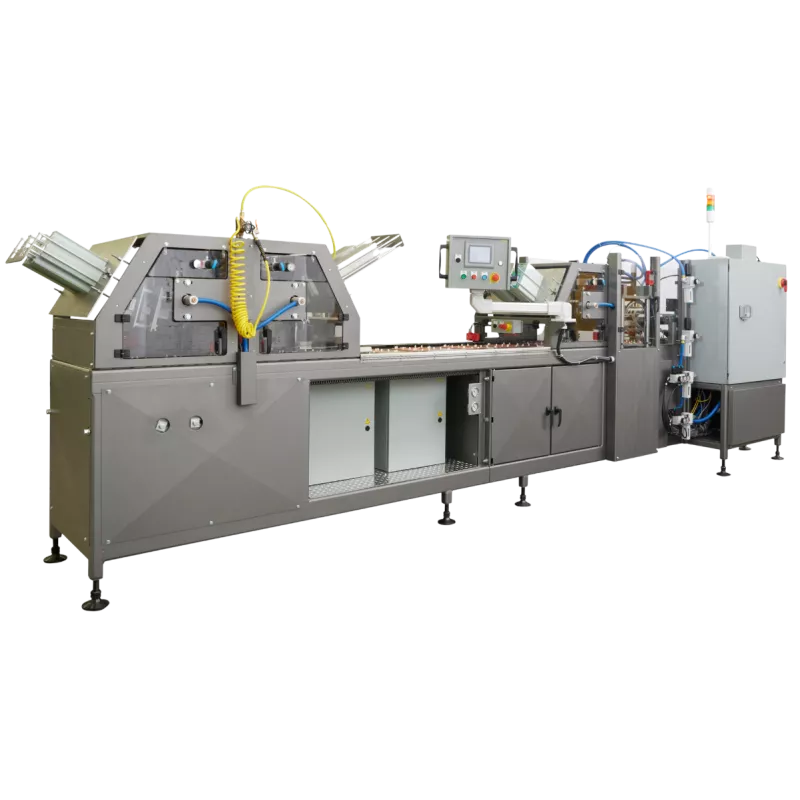 Alloyd Parts, Service and Preventative Maintenance
Heat Seal Equipment for Retail Products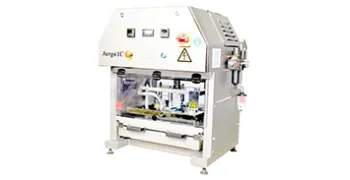 Aergo® 1C
With only one nesting tray and one heater plate required for operation, the Aergo 1C is a low-cost packaging solution great for short production runs, testing or resealing operations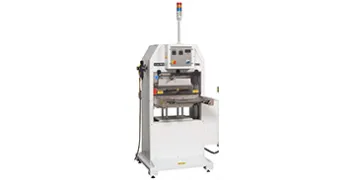 Aergo® 2
This is a feature-rich semiautomatic sealing machine for precise packaging of medical devices or over the counter pharmaceutical products.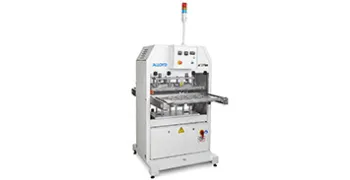 Aergo® 2 Plus
With a 14"x 28" available seal area and two stations, the Aergo 2 plus provides significant sealing capacity for large medical devices or high-output efficiency.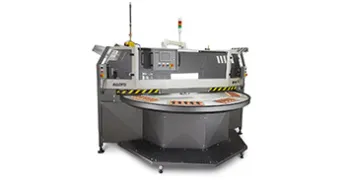 Aergo® 8
This feature-rich Blister Packaging Machine bundles together many standard features and offers a range of valuable options, such as an automatic heat plate exchange (ATEX) system.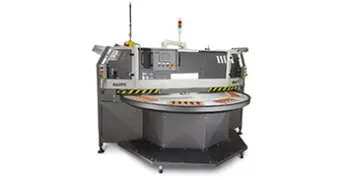 Aergo® 8 Duo
The Aergo 8 Duo employs an innovative process to cleanly and securely weld two-piece plastic clamshells, while also providing the ability to seal general heat seal packages.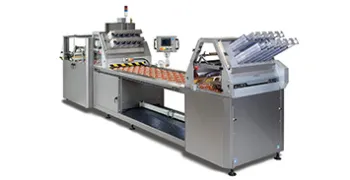 Aergo® SL
With 7 standard open product load stations, the Aergo 13 SL can be staffed by operators on both sides of the machines, making it adaptable for varying product lines and shifts.
Aergo® SL Duo
The Aergo 13 SL Duo sealing machine provides operators with a reliable heat seal press for standard face-, mock-, and trapped packaging styles.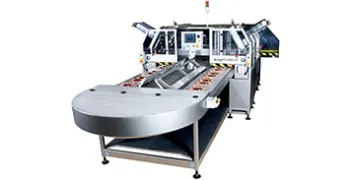 Aergo® Carousel
With the Aergo Carousel, ultimate productivity is achieved with optional 8-12 product load stations, a robust 12" x 18.5" sealing area and a maximum run rate of 20 cycles per minute.
Aergo 2 Max Video

Aergo 8 Video
Aergo 2 Max
The Aergo 2 Max heat sealing machine provides maximum sealing capacity for increased productivity and and high-output efficiency for medical or commercial applications. 
Aergo 8
The Aergo 8 heat sealing machine is rich with standard options, including the new Easy Lock Heat Plate Mounting System, and is available with premium upgrades that include ATEX (Automatic Heat Plate Exchange System), interior lighting, and product transfer eject.
Heat Seal Equipment for Medical Products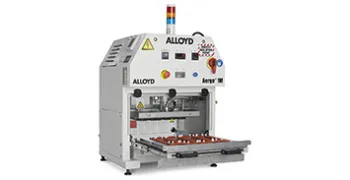 Aergo® 1M
This solid steel welded Aergo 1M has a powder-coated frame and a robust 8" bore air cylinder suitable for the most demanding medical production runs.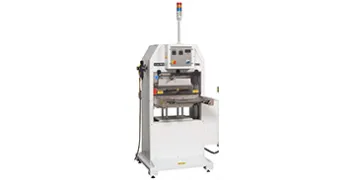 Aergo® 2
The Aergo 2 Sealing machine has been designed to offer enhanced sealing performance and reliability, with significant safety and ergonomic improvements.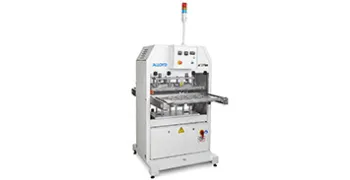 Aergo® 2 Plus
With a 14"x 28" available seal area, the Aergo 2 plus provides significant sealing capacity for large medical devices or high-output efficiency, including medical trays and blister cards.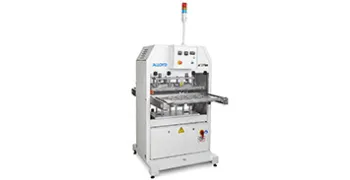 Aergo® 2 Plus PLC
This product's Programmable Logic Controller (PLC) boosts functionality and capability. On-screen prompts assure reliable operations and reduced training time.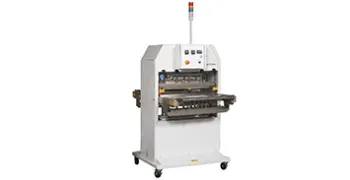 Aergo® 2 Max
Seal expanded sizes while getting increased productivity, reliability and operator safety along with options suitable for various class clean room compliancy.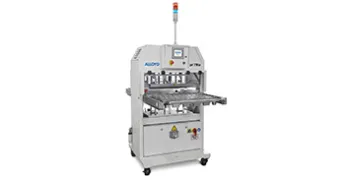 Aergo® 2 Max PLC
Seal expanded sizes while getting increased productivity, reliability and operator safety along with options suitable for various class clean room compliancy.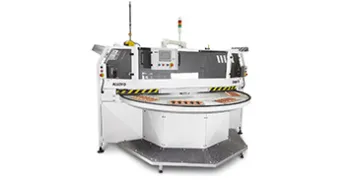 Aergo® 8M
The new, ultra-efficient Aergo 8M is designed with operator safety and efficiency in mind, while having the necessary features to make this sealing machine clean room applicable.
View Alloyd Sealing Equipment Side by Side
Less Worry, More Productivity
Engineered with Precision
Package Design, Thermoformed Blisters, Printed Cards, and Cartons
Sonoco Alloyd offers the best value in thermoformed blister packaging. As your one source supplier, Sonoco Alloyd is ready to support your packaging needs from initial concept design to finished sealed package, all with one point of contact.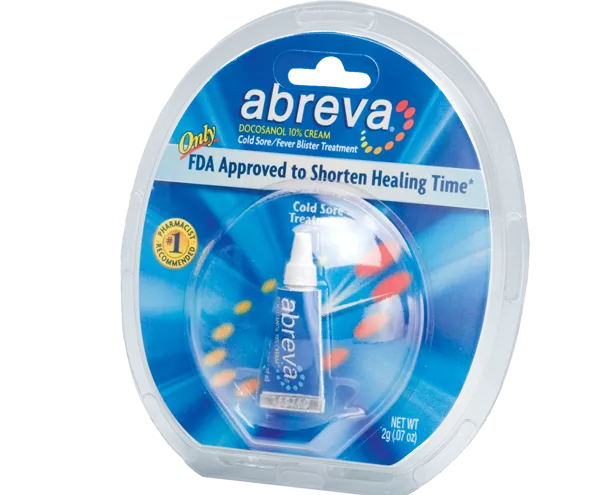 Our latest blogs and other special reports on retail and medical packaging
Contact Us
Have a general question? 
Need a sealing machinery quote? 
Want to learn more about Sonoco Alloyd design, print or tooling offerings?
Drop us a line at the link below and we will get back to you within one business day.
Need Help with Existing Equipment?
Our dedicated in-house parts and service team is available to provide support for all your existing machinery & tooling needs. Please call 888-756-7864 or click below to be connected with someone on the team.