Textile Cores and Cones
Sonoco provides paper cones, paper tubes, and plastic tubes & cores for the textile market.
Paper Tubes & Cones Made to Fit Your Requirements
Paper yarn carriers from Conitex Sonoco enhance the productivity and output quality of fully automatic, high speed winders as well as semi-automatic and manual winders.
Using proprietary technology, Conitex Sonoco manufactures high performance paper cones and paper tubes for the spun yarn market. Our philosophy of addressing and satisfying the requirements of modern high technology, automatic yarn spinning, winding and twisting equipment has established new standards in paper yarn carriers.
The new standard is not a one-carrier-fits-all program, especially in paper cones. Working with yarn manufacturers in more than fifty countries, we have learned to examine each customer's machine set up and produce all carrriers according to each customer's requirements.
Paper Yarn Core and Cone Benefits
Guaranteed Dimensional Accuracy

Perfectly Balanced and Round

Plush Surface

Contaminate-Free

Worldwide Presence
Guaranteed Dimensional Accuracy
As winding operations become increasingly automated, accuracy of carrier dimensions becomes vital. All Conitex Sonoco yarn carriers are made and guaranteed to a tolerance of ±1mm in length and ±0.25mm in inside diameter at top and bottom.
Features & Innovations
Conitex Sonoco offers many features to assist in yarn packaging. These features are available upon customer request.
Paper Yarn Carriers are available with both open nose and bull nose. Bull nose is preferred because it offers a smooth flow of the yarn off the carriers. It is also consistently and tightly rolled to fit the customer's machine requirements.
Grooves: Reserve Groove for yarn tail placement is available as well as other grooves for special needs.
Notches: V, Y, U, I and double notches are available to customer's specifications.
Pro-Fit®: The innovative Pro-Fit® Bullnose is designed to increase your paper carrier winding performance on modern high-speed winders and spinning frames that require a perfect fit.
Anti-Nesting Rib®: Reduces wall-to-wall friction of nested paper cones and therefore eases the process of separating the cones. It also reduces potential repetitive motion injury and minimizes machine downtime.
Softuck®: Softens the inside edge of the paper cone for certain take up units to prevent yarn tail loss.
S.G.O.B.®: A feathered edge at the base of the paper yarn carrier to prevent yarn tail loss on specific rotor spinning applications.
Printing: Custom printing is available for both the inside and outside of the yarn carrier. Printing can include the yarn producer's name, company logo, yarn identification and origin.
Yarn Identification: Over 4,000 color and pattern design printing possibilities provides an innovative way to identify your yarn packages.
Hi-Radius Cores
Sonoco's Hi-Radius tube greatly reduces yarn breakage by optimizing the tube end geometry, to reduce and even eliminate yarn contact with the tube during takeoff — especially at the end of the bobbin. This innovation works for all yarns, and it is particularly valuable for higher-value, lighter-denier yarns especially susceptible to snagging and tension spikes.
Learn more by downloading our Hi-Radius Cores flyer.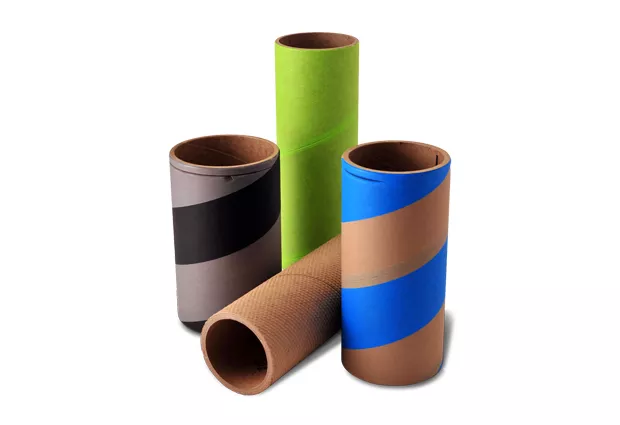 More Textile Core Options
In addition to high-quality paper yarn carriers, Sonoco offers plastic cores and paper sewing thread cores.
High-Value Plastic Carriers
Plastic Cores for the Textile Industry
Our broad range of plastic cores are made according to DIN ISO 368 standards and meet manufacturer specifications for different types of machinery.
Delivering superior string-up performance on both traditional and state-of-the-art winding equipment, our textile cores consistently improve string-up efficiencies to the 99 percent range.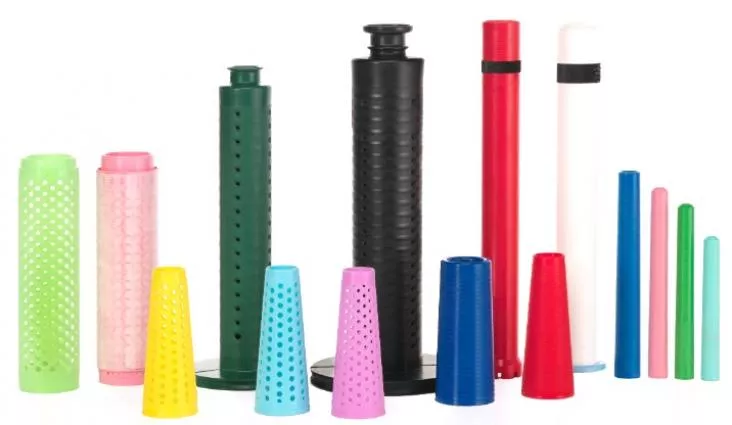 Sonoco Asia
Sewing Thread Cones
Made from 100% virgin cardboard pulp material, Conitex Sonoco's sewing thread cones are:
100% recyclable and provide an eco-friendly alternative to plastic cones
Free from artificial brightening additives, providing a smooth surface for efficient start up
Resistant to moisture, grease and other contaminants
Customizable through internal and external printing, thread retaining options, and four notching options for enhanced functionality and production efficiency
Sewing thread cones are currently produced in Indonesia for textile manufacturers in the Asia region.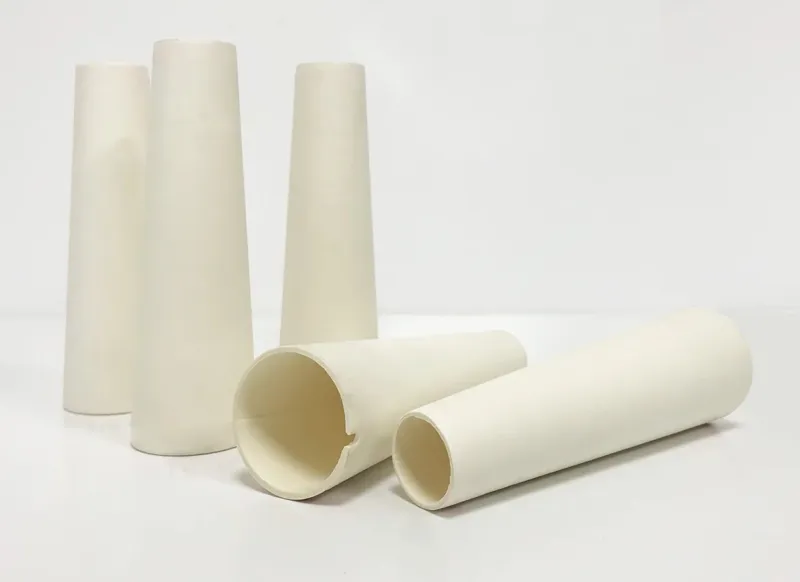 Textile Cores & Cones
Connect With Sonoco
Contact us to discuss how Sonoco can provide custom textile core solutions for your business.