Government & Municipal Partnerships
We understand the unique organizational structure, needs and budget requirements of governmental organizations, and we partner with local governments to collect 200,000 tons of curbside recyclables in 150 cities and towns across the Southeastern US each year.
Already have a partnership with Sonoco Recycling? Log in to your account here.
Recycling for Governments and Municipalities
Sonoco Recycling offers state-of-the-art processing and responsive, dependable service for your governmental organization or municipal recycling program.
We currently serve more than 150 cities, counties and towns throughout the United States, and we process more than 250,000 tons of curbside materials annually through our material recovery facilities (MRFs). We operate MRFs in:
Raleigh, NC
Jacksonville, NC
Wilmington, NC
Asheville, NC
Columbia, SC

Curbside & Drop-Off Recycling for Municipalities
Processing Recyclables

Marketing Processed Material

Reports & Data Management
Collecting & Processing Recyclables
Depending on the needs of your community, Sonoco Recycling can accept and process OCC material as well as Single Stream recyclables, such as cardboard, mixed paper, aluminum and steel cans, plastics, PET and glass.
Accepted Materials for Curbside & Drop-Off Recycling
Download the list of acceptable curbside and drop-off recycling material options for customers in North and South Carolina. Please note: Materials accepted at Sonoco MRFs may not apply to county-run collection centers. Contact your county for more details.
Marketing Processed Material
After we finish processing and sorting material, we will market the material to end users or brokers.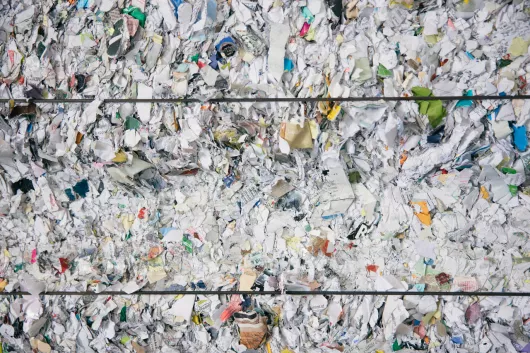 Reports & Data Management
Tonnage information and rebate or charge information is detailed and made available to suppliers on a regular basis.
Our Web-Based Pay Statement and Reporting portal allows our suppliers to:
Access data from scale transactions in real time
Isolate tonnages of a specific commodity and check running totals weekly, monthly and annually
View payment or charge information, current and historical
Create custom reports and export data into Microsoft Excel or Adobe PDF format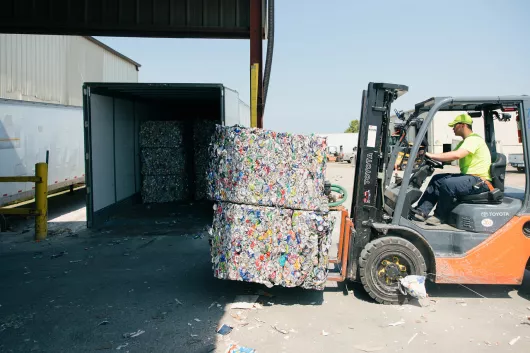 Video Tour
Tour the Sonoco MRF in Raleigh, NC
Get a behind-the-scenes look at one of our Material Recovery Facilities (MRFs) and learn about how recyclables are processed before being repurposed into new materials.
When your local government partners with Sonoco Recycling, community members can schedule on-site or virtual tours, classes, workshops or meetings at one of our MRF education centers. You can also request an off-site presentation.
Our Impact
We're Invested in Your Community
Sonoco Recycling is committed to improving and enriching the quality of life in every community in which we operate.
From partnering with local elementary schools to volunteering our time, talents and resources, we strive to be good neighbors wherever we are in the world.

Our commitment extends to the planet, too. Each year, Sonoco Recycling contributes to shrinking Sonoco's overall environmental footprint by managing the equivalent, by weight, of 60% of Sonoco's outputs.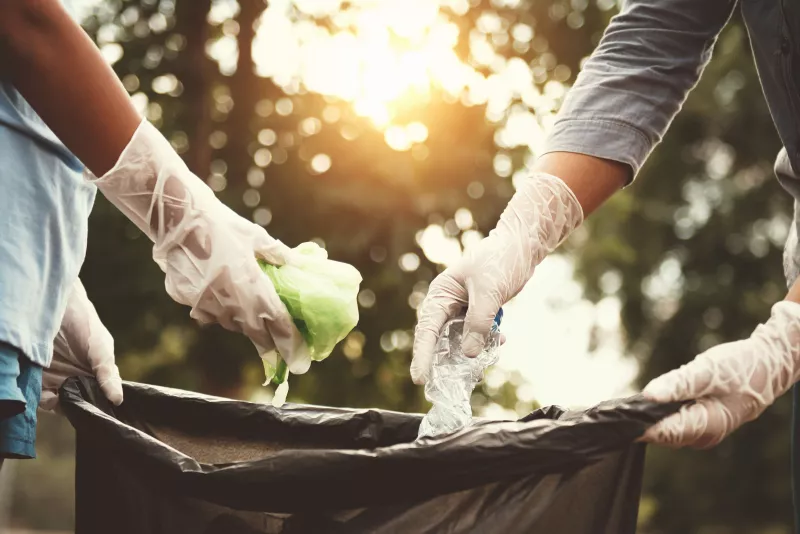 Related Recycling Capabilities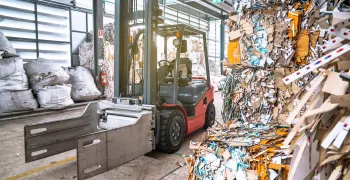 Commercial Recycling
We provide tailor-made recycling solutions based on your business's specific needs, goals and geographic area.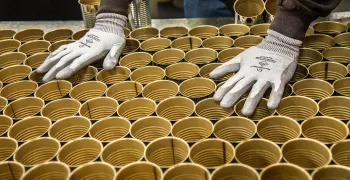 Industrial Recycling
We help manufacturers and industrial companies balance complex business needs with sustainability requirements.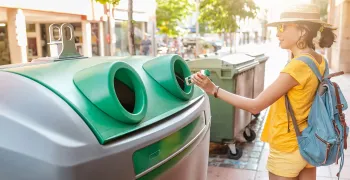 Recycling Education
We actively share our ever-expanding knowledge and resources with teachers, students, homeowners, businesses and municipalities.
Recycling Solutions
Connect With Sonoco
To find out how we can help you save resources and boost your bottom line, simply complete the form below and we'll be in touch soon.