Tempo™ Accelerated Shelf Life Modeling
Put time on your side.
Increase your speed to market while minimizing overpackaging with Sonoco's Tempo accelerated shelf life modeling tool.
Reduce shelf life testing by 80%
In today's competitive global marketplace, increasing your speed to market can mean the difference between success and failure. That's why efficient shelf life testing is so crucial. To make the most of physical shelf life testing, mathematically modeling shelf life is a fast, cost-effective method to determine the unique barrier needs of a particular product in various environments — and it can reduce shelf life testing time by as much as 80%.
It's useful when you're changing packaging formats, working on a new product or product formulation, or even altering your distribution environment.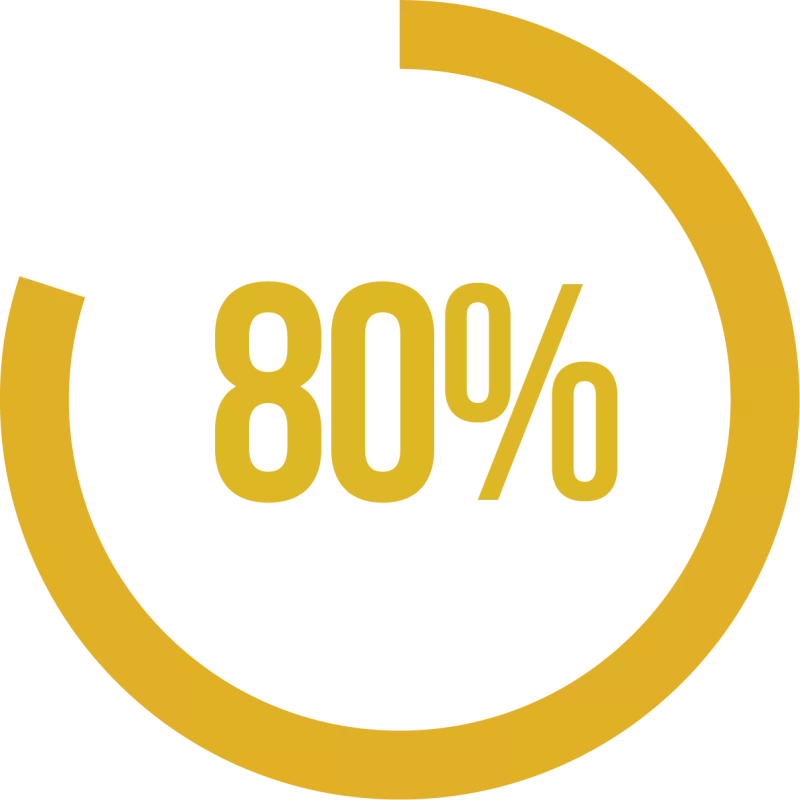 A new way to test shelf life
Traditional shelf life testing accrues a significant time delay.
If you skip testing, you risk product failure on the shelf and damage to your brand if anything goes wrong.
If you do test, you could risk missing important opportunities that may have small windows for capitalization.
Our new accelerated shelf life modeling technique, called Tempo™, helps eliminate both risks by identifying barrier needs and optimal packaging trials at the front end of the shelf life testing process.
Our modeling technique is more than a simple permeation calculator — it allows us to combine experimental analysis with mathematical modeling to quickly evaluate the critical variables contributing to moisture ingress or egress, including food chemistry and storage conditions.
Minimize packaging costs and waste
Shelf life modeling can help you determine the optimal packaging barrier for your product, predict likely shelf life in various environments, and identify packaging optimization opportunities.
Ultimately, this allows you to calculate the barrier and protection your product needs – meaning we can tailor your packaging to meet your needs, without exceeding them. This reduction in overpackaging means less cost for you, and less waste for your consumer.
Develop the right package for your product and your brand
Using our Tempo tool, Sonoco can identify failure points based on factors like appearance, color and hardness, and then determine optimal barrier properties for a range of shelf lives.
The necessary barrier properties are then designed into packaging specifications for a variety of packaging options, including paperboard containers, clear and opaque rigid plastic packaging and flexible pouches.
Once we've identified the best packaging solutions using Tempo modeling, we can set up a full shelf life study to confirm packaging performance.
Ultimately, you receive a variety of proven packaging options that support your brand while protecting your product.
The Power of the Process
What Tempo Modeling Can Do:
Determine moisture absorption/loss of product
Estimate product failure points based on moisture content
Predict product freshness
Model the shelf life of a product for a variety of packaging formats, sizes and barriers
Screen out variables prior to physical shelf life testing
Aid in the effective design of physical shelf life tests
Design for optimal product protection and packaging barrier
Reduce product development costs and increase speed to market
What Tempo modeling Does Not Do:
Gauge packaging requirements for processed/retorted, refrigerated or frozen foods
Determine packaging needs for items with an active ingredient (such as pharmaceuticals)
Correct OTR for RH impact to moisture-sensitive barrier materials such as EVOH, PVOH or nylon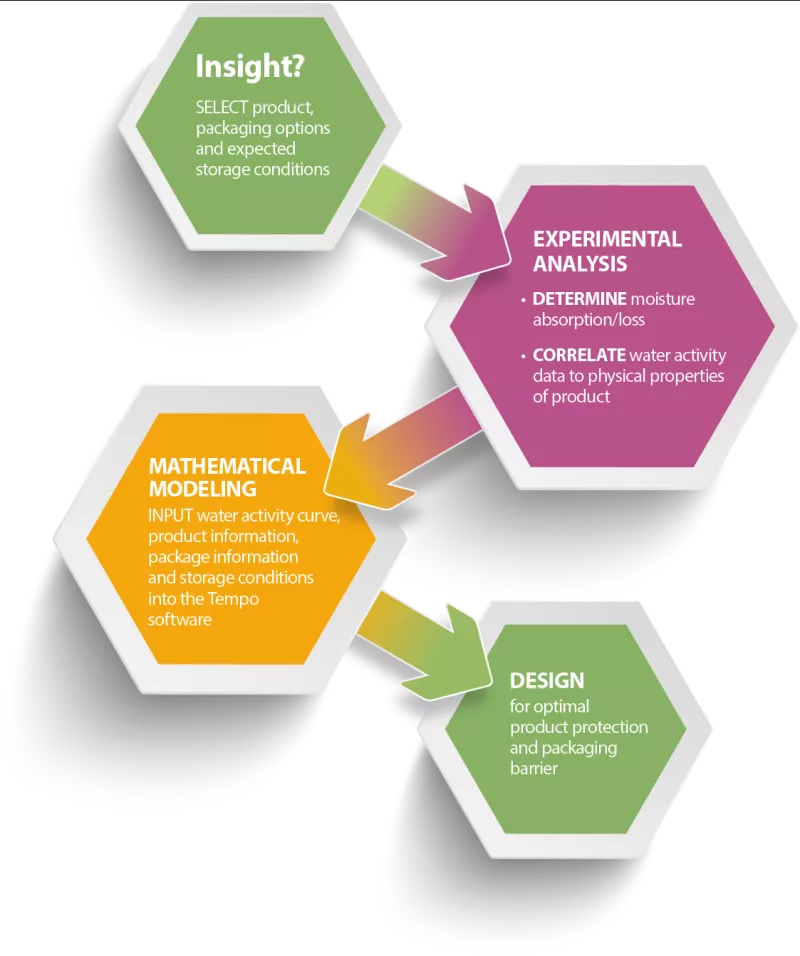 Contact us
Contact us today to learn more about our process and what we can do for you.