EnviroSense® Sustainable Packaging
Packaging with tomorrow in mind™
Innovative, Sustainable Packaging
At Sonoco we recognize the critical importance of developing sustainable packaging solutions that will protect and preserve our planet for future generations. We also recognize holistic solutions of any kind require genuine curiosity, focused thought and an exploration of new ideas, materials and processes that can help answer the challenge before us.
And while the end result may take the form of a package, getting there demands a special mindset, a unique perspective, passionate curiosity, and an authentic commitment to truly change the world we live in. This is what has led us to the creation of EnviroSense® from Sonoco.
Our EnviroSense portfolio crosses a range of packaging materials, including cans made from 100-percent recycled paperboard, rigid plastic packaging containing post-consumer recycled content, mono-material flexible pouches that are recyclable, and innovative packaging made from agricultural fibers.
It goes beyond just a portfolio of packaging, it's a way of thinking, a sensibility and a philosophy that guides our development of innovative, more sustainable packaging. If you would like to learn more about how EnviroSense could make sense for you, just click below to get a copy of our brochure.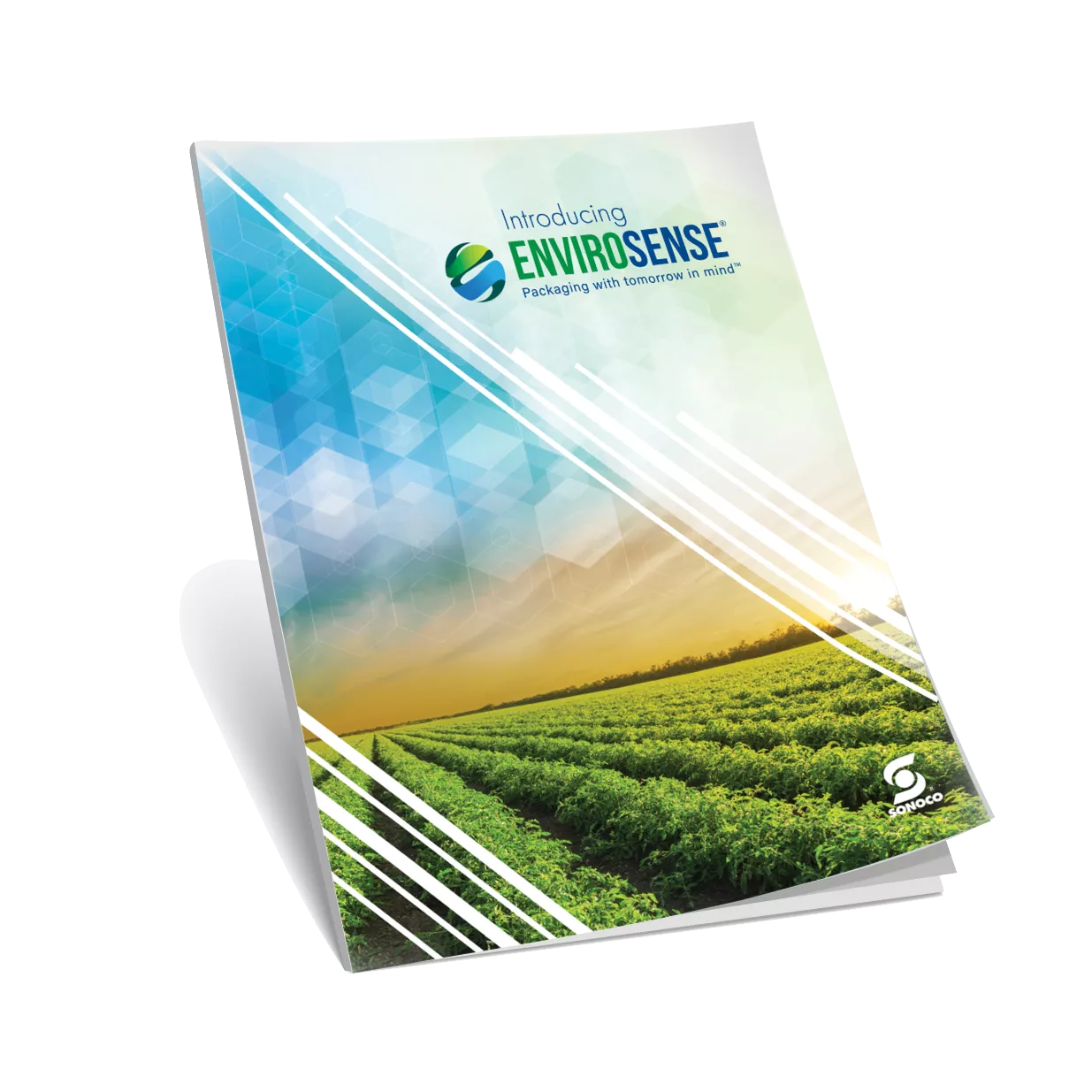 Video
Delivering versatility in sustainability
Does EnviroSense® make sense for you?