High-Quality, Versatility in Pouch Packaging
At Sonoco, we combine our innovative barrier technologies with high-impact design, printing, and pouch-making capabilities to offer rollstock material or preformed pouches suited for a diverse range of flexible packaging applications. Available structures include multi-material, recyclable, and recycle-ready. Learn more about our portfolio below.
Optimizing Your Packaging
Why Pouch Packaging Is A Smart Choice
Minimized Environmental Impact
Reduced Product and Package Waste
Reduced Product and Consumer Safety Risk
Optimized, Efficient Product-to-Package Ratio
Operationally Efficient with Drop-in Compatibility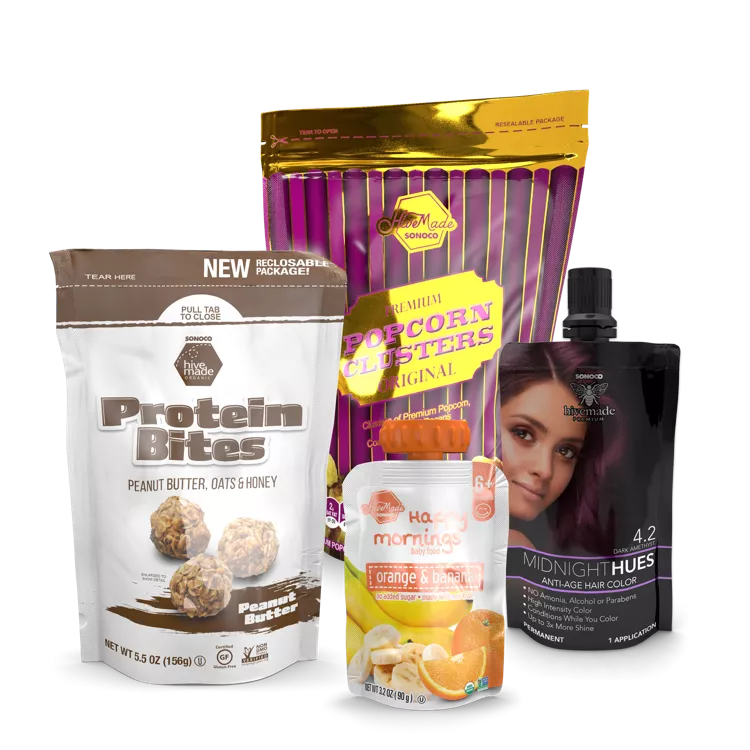 The Limitless Possibilities of Pouching
Flexible pouches are adaptable, customizable and reliable. Pouches come in all shapes, sizes and colors, and they feature an array of closure and zipper options, barrier properties and other features to help brands meet the unique needs of their products and their customers.
Pouches
Ready to Get Started?