Hinged & Lidded Containers
Give your packaging a fresh start.
With the recent acquisitions of three leaders in the produce industry, Highland Packaging Solutions, Peninsula Packaging and Clear Lam, Sonoco now offers a broad portfolio of innovative packaging solutions tailored to the needs of the produce, bakery and deli markets – integrated with the technical innovations Sonoco has developed over more than a century of packaging development. 
Our packaging is made in the USA with recycled PET drink bottles, and it meets international resin codes and the sustainable packaging requirements of most major retailers.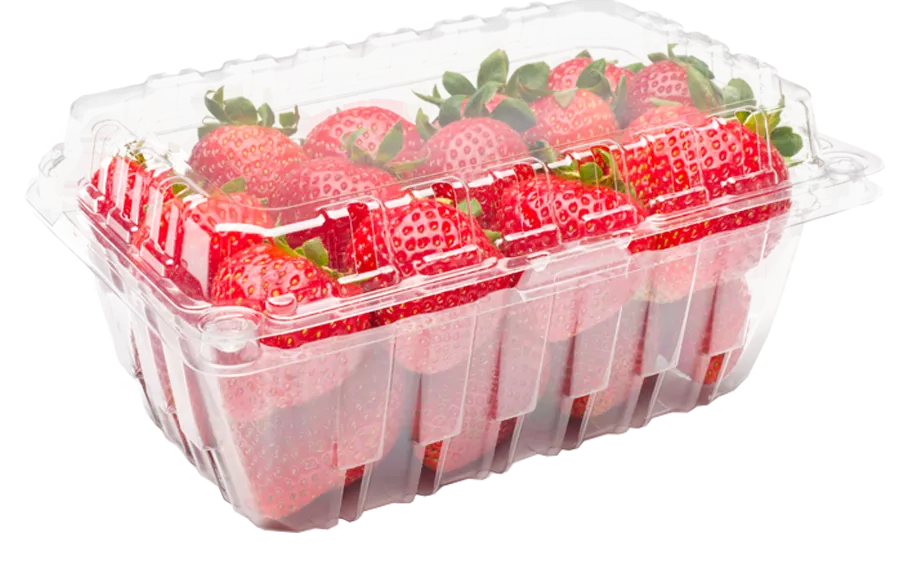 Fresh Fruit Clamshells

Display your fruit's freshness and quality with our packaging, available in sizes ranging from snack-size samplers to bulk trays.

Our fruit packaging offers:

Side-slot, top and bottom hole vents for fast cool-down
Insertable tubs and lids for volume weight adjustability
Denesting lugs for easy separation
Available in multiple footprints

Salad Containers

Protect delicate greens with Sonoco's lidded salad containers. Our extensive range of PET salad containers offers a variety of choices:

Sealed film or rigid plastic lidding
Standard, family or single-serve portions
Tamper evidence designs available

Bakery Containers

Make sure your baked goods signal premium indulgence with Sonoco's line of bakery packaging.

Designed for freshness, Sonoco's bakery containers feature:

Air-tightness with a passive vent
Secure "dog bone" pin locks
Self-aligning locking pins
Denesting lugs for easy separation
Available in multiple footprints

Egg Cartons

Our egg carton portfolio is a part of our recent acquisition of Highland Packaging Solutions. We manufacture a variety of solutions including:

12-count jumbo egg carton

12-count standard egg carton

12-count super jumbo egg carton

18-count standard egg carton

24-count standard egg carton

6-count jumbo egg carton

6-count standard egg carton
Top Seal Lidded Trays & Bowls
Consumers want packaging solutions that offer transparency and convenience. Our Top Seal produce package highlights the quality and freshness of your product with high-quality PET, and optional integrated film lidding options offer consumers the added convenience of easy-open and reseal technologies. They are designed with a built-in flange to accept decorative top-seal films. Side venting is available to promote cooling, moisture management and freshness. 
SmartSeal® Easy-open & Reclose Systems
See if our products work for yours.
What can Sonoco do for your business?