Temperature Assurance
Because every degree matters.
Sonoco ThermoSafe
Global Temperature Assurance Solutions
Sonoco ThermoSafe® shipping solutions mitigate risk for our customers and ensure product efficacy throughout the extremes of the supply chain. With operations in Europe, North America, South America and Asia, we provide a vast portfolio of products using industry-leading technology that encompasses refrigerated, frozen or controlled room temperature applications. 
In addition to our parcel, pallet and rental solutions, we also provide:
Sonoco ThermoSafe's ISC Labs® delivers individualized design and testing services and innovative packaging solutions along with qualification and validation services to meet all regulatory requirements.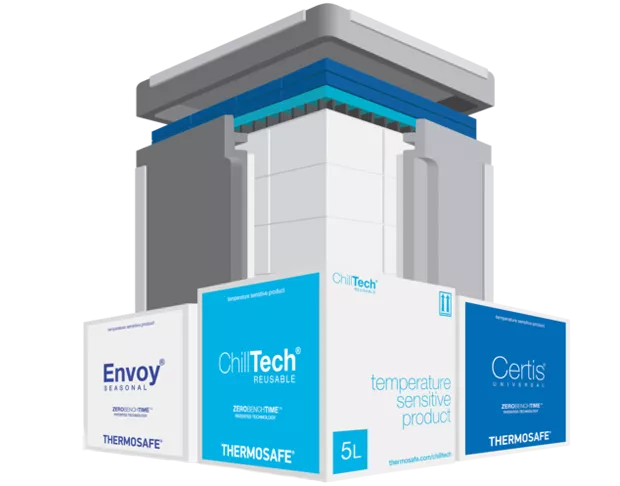 Parcel Solutions

Sonoco ThermoSafe offers the industry's largest selection of ready engineered solutions pre-configured in a variety of sizes, temperature ranges and durations.

Pallet Solutions

Ensure the safety and quality of your most critical products with these easy-to-assemble, proven passive pallet shippers.

Rental Solutions

Pegasus ULD® air freight containers enhance visibility and sustainability for transport of pharmaceuticals and other high-value cargo.
Insights
The Pegasus ULD®
The Pegasus ULD® has landed, the industry's first passive Unit Load Device (ULD) for the transport of bulk quantities of life science products. Using innovative cooling technology and integrated telemetry, the Pegasus ULD® offers a simple, smart and sustainable alternative to traditional temperature-controlled containers.
Sustainability, simplified.
At Sonoco ThermoSafe, we've taken apart the concept of temperature-controlled box rental, and put it back together again. The result is the all-new Orion r® box rental service for life sciences, biopharmaceuticals and healthcare. The Orion r® arrives pre-conditioned ready to load to customer site; alleviating strain on warehouse inventory and staff. Our expert service teams make your life simpler, and your supply chain more sustainable.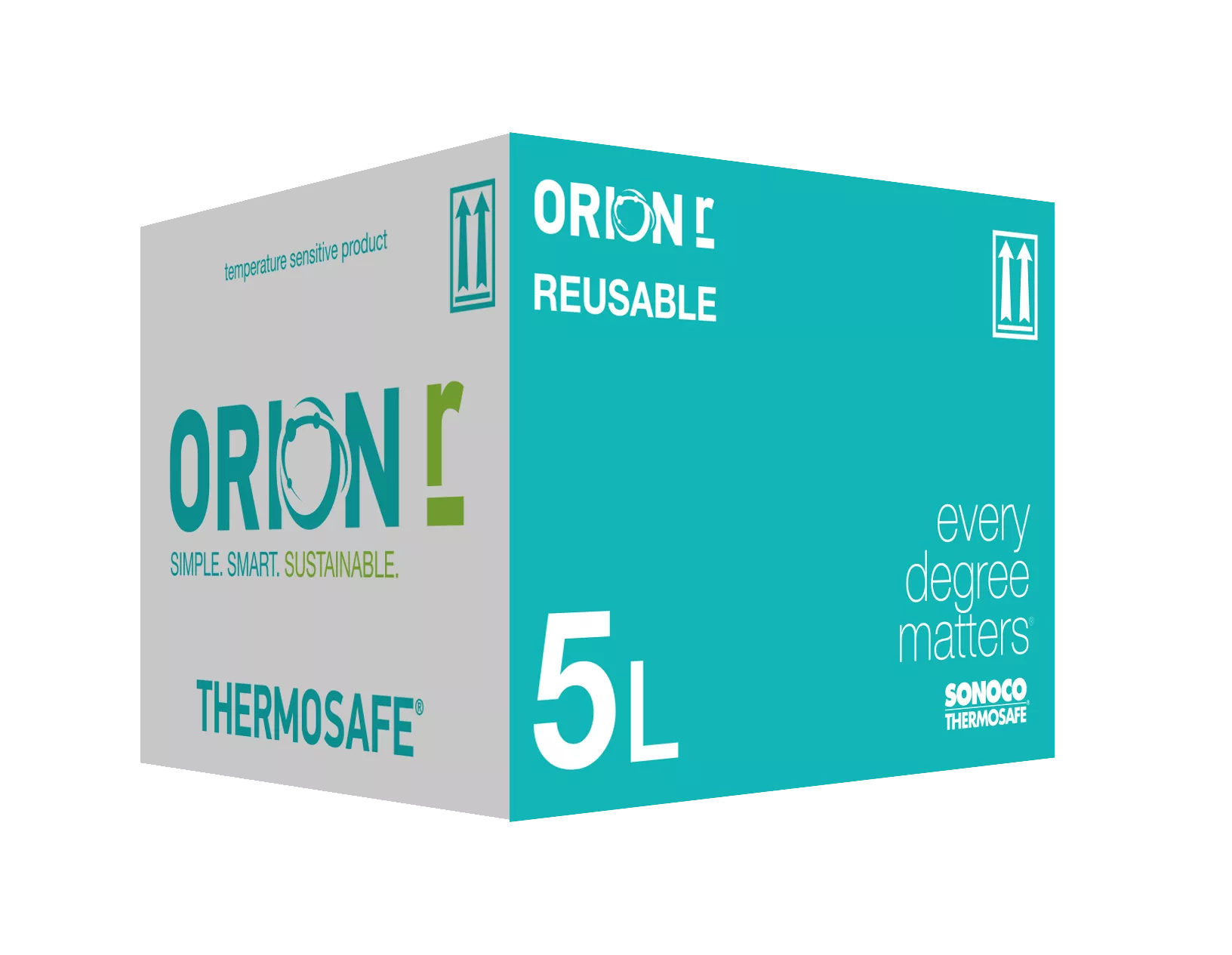 Markets We Serve
Pharmaceutical

Clinical Diagnostics

Biotech

Air Freight

Fresh & Frozen Food
See what Sonoco can do for your business.