Welcome to Sonoco Asia.
Since 1975, we've been operating in Asia serving the consumer and industrial markets with paper containers, flexible packaging, industrial tubes and cores, and most recently, graphics management.
Globally, Sonoco Products Company has served various markets for more than 117 years -- currently in more than 85 nations with 300+ global plants. Our global footprint helps us leverage our diverse technical capabilities and experience to understand your needs no matter where your customers are—and our Asia plants get your solution to you on time and cost-effectively. Currently, we have plants in Malaysia, Singapore, China, Thailand and Taiwan.
Products We Offer
Paper Containers
Benefits For Consumers
Well-designed packaging is a brand manager's greatest tool to engage the overwhelmed consumer. The paper container addresses many of the top factors that influence a consumer's purchase decision, such as: 
Reseal ability
Convenient storage
Ease of opening
Benefits for Brands
Paper containers also excel at providing physical protection for delicate foods and maintaining freshness, both before and after the container is opened.
To further benefit your brand as well as your product, our paper container can be manufactured in almost any shape or size: tall and skinny, short and broad, or wide-mouthed like a coffee can, easily meeting your specific requirements across various markets and through numerous promotions or size changes. 
To complete your packaging solution and further customize the container, we offer a variety of functional and specialty closures which offer security and tamper evidence.
Finally, our in-house graphics management services ensure your brand messaging and visual identity remain consistent across containers and across the globe.
Sizes, Heights and Diameters
The possibilities are limitless when you choose a paper container manufactured by Sonoco. We deliver a completely customizable package so your product will stand out. A variety of sizes in height and diameter allows your brand to have a demanding presence on the retail shelf. Our container heights and diameters are easily adaptable to fit special usage occasions or retail space considerations, costing little change-over time. We offer paper canisters with 4 main diameters: 211 (68mm), 300 (73mm), 401 (99mm), 502 (130mm), with a variety of heights depending on your preference. Contact us for more details.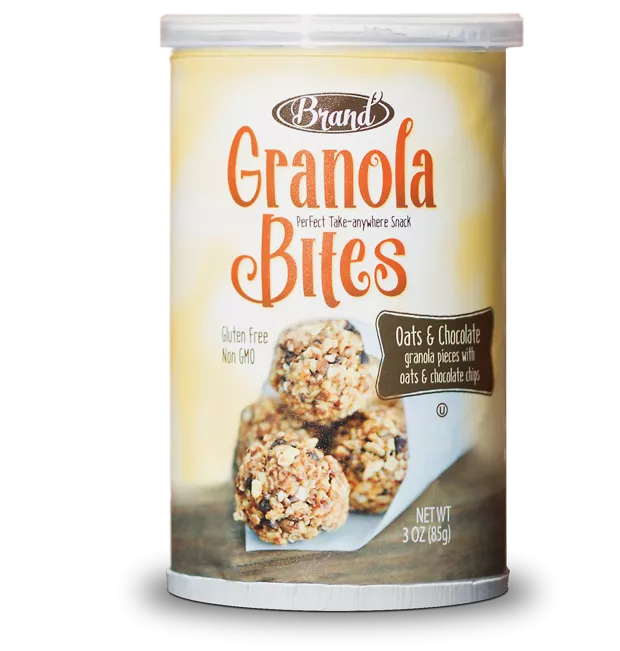 See how it's made.
Our paper containers come in almost any shape or size and address many of the top factors that influence a consumer's purchase decision: reseal ability, convenient storage and ease of opening.
Products We Offer
Flexible Packaging
We service global and local customers across various markets. With over a decade of experience in the medical market, we provide high quality packaging to meet exacting technical requirements. Our facilities are equipped with the capabilities to supply customers with world-class printing, solvent and solvent-less dry lamination, extrusion lamination and slitting solutions.
Our flexible packaging offers:
Optimized performance – high-performance packaging for sophisticated products in demanding production environments.
Functional innovation – proven innovations in flexible packaging that make each package both functional and desirable.
Retail impact – award-winning graphics and design that can maximize that window of opportunity for shoppers' attention. 
Additionally, we specialize in the following categories:
Medical Gloves and Wrappers– we have serviced key global and Asian customers in various formats (including gloves in pouch and in roll form) in the medical glove industry for more than 10 years. 
Medical Disposable Wrappers—we have worked with global leaders in the personal protection industry over the past few years to develop unique structures that cater to expectations.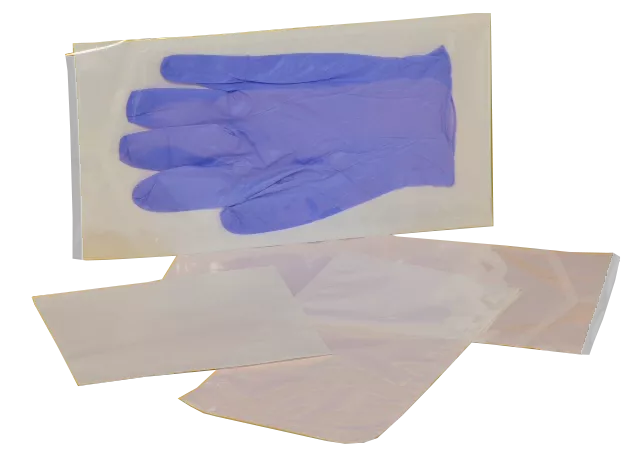 Products We Offer
Tubes & Cores
Building upon this expertise, we are now the world's leading provider of total converting solutions for customers around the globe.
Technology
With our Intellicore roll tracking system, using the world's first radio frequency identification (RFID) enabled cores, customers can automatically identify, track and locate their products at any point in the supply chain.
Radial Crush Tester
Sonoco's patented radial crush tester measures the radial strength of paper cores by simulating the pressures applied during the winding processes of rolled products such as plastic films and textiles. Adopted by the Composite Can and Tube Institute as approved test method T-158, Sonoco's proven tester is now available to the industry.
Sustainability
Much of the paperboard used to make Sonoco's fiber cores is from used tubes and cores recovered from customers, and is 100% recyclable.
Corporate responsibility
Sonoco strives to be a great company for our stakeholders through our unwavering belief that "People Build Businesses" by doing the right thing. This principle is all the reason we need to develop values and make decisions that move our community forward, simply because it's the right thing to do.
See what Sonoco Asia can do for your business.
Phone: +6012 906 7961
Email: Sales.Asia@sonoco.com
Locations