Industrial & Specialty Plastics
Sonoco is a globally recognized manufacturer of custom and off-the-shelf plastic solutions for a broad spectrum of applications.
Transform your ideas into cutting-edge solutions
Our industry-leading experts offer the latest innovations in materials science, engineering and manufacturing. Work with numerous facilities across the globe to develop a range of plastic packaging for your business, highly sought-after capabilities like: 
Extrusion 
Injection Molding (feat. two-shot and automated robotic production) 
Our divisional teams work in concert with the rest of Sonoco to deliver a quality, high-performing product you'll love with the fastest turnaround times you've seen. 
Why Plastics?
Plastic products provide a host of exciting benefits, namely: 
Lightweight yet strong
Easy to install
Durable and noncorrosive
Available in a range of colors
Low conductors of heat
Equipped with tight seals
Easily recycled
Cost-efficient
Safer to use
Bring us your ideas and project requirements and our team of plastic injection molding experts will work with you to develop an innovative solution aligned with your goals and objectives.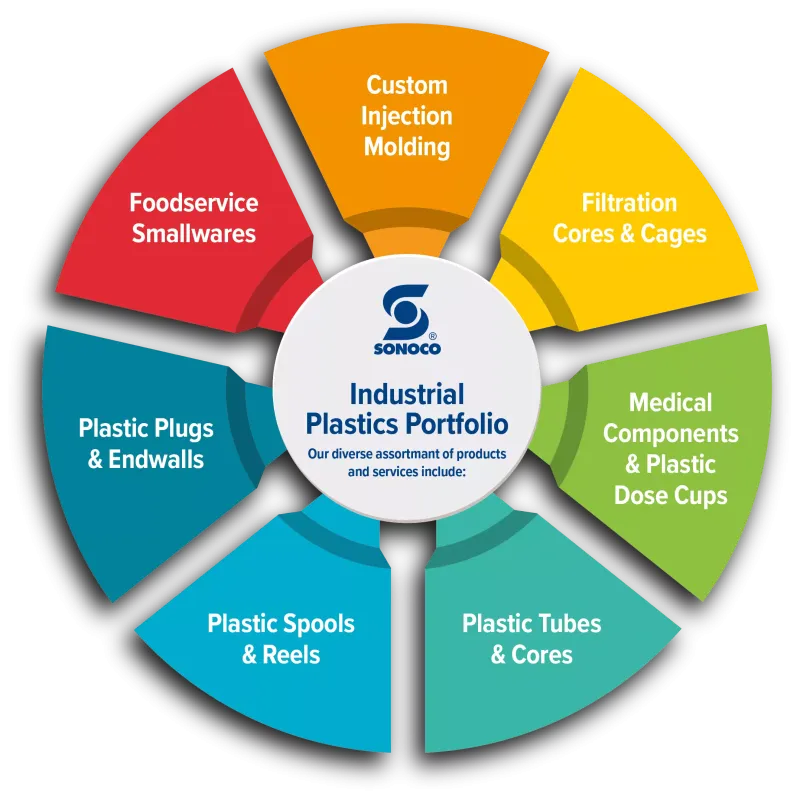 Custom Solutions
Plastic Injection Molding & Extrusion
Sonoco has the tool design, production capability and engineers to turn a concept or design into a product tailored specifically to your need.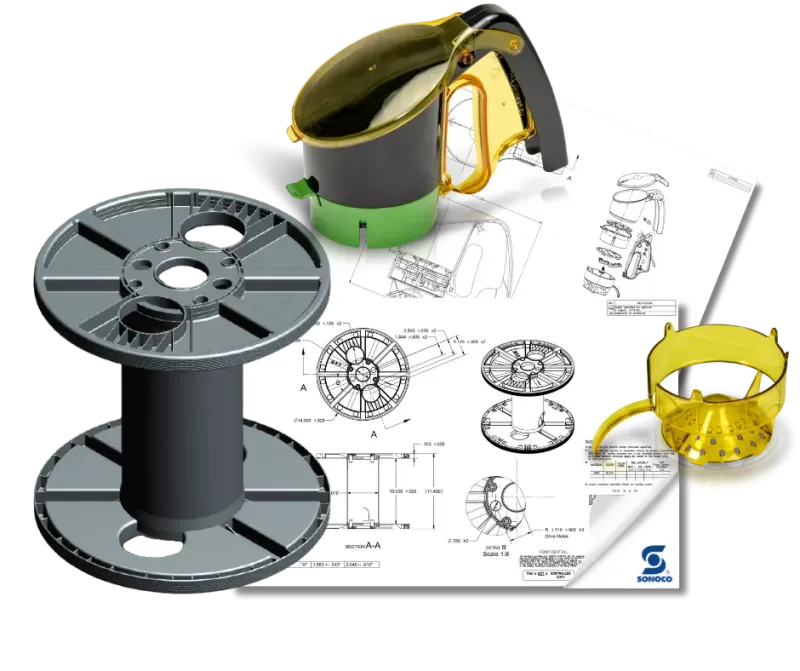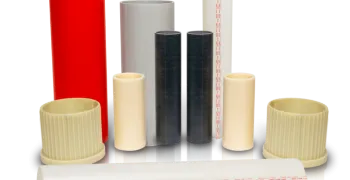 Plastic Tubes & Cores
Quality plastic tubes and cores for superior protection during shipping, storage and winding.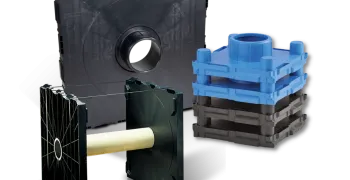 Plastic Plugs & Endwalls
Offering the dimensional stability and strength to protect your foils, paper and sensitive films.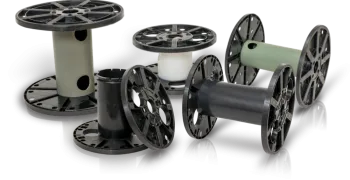 Plastic Reels & Spools
Delivering superior durability and cost-efficiency for storing and unwinding wire, cable and other industrial materials.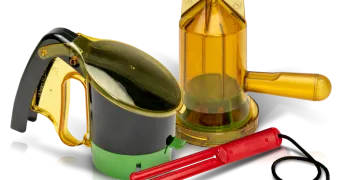 Foodservice Solutions
Innovative plastic devices and components for QSR and foodservice markets, including our patented Accu-Salt and Accu-Taste dispensers.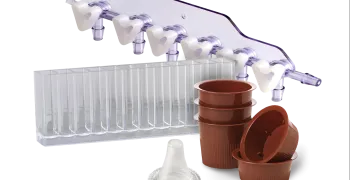 Medical Components & Plastic Dose Cups
Clean room technology for plastic injection molding medical and surgical grade components.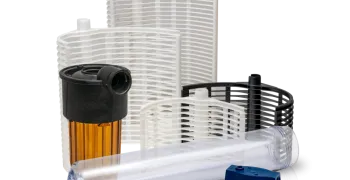 Filtration Cores, Cages & Endcaps
Carefully engineered plastic filter components for the liquid, air and medical filtration markets.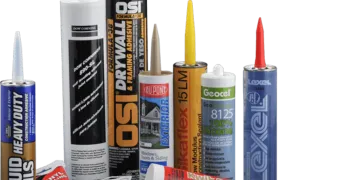 Adhesive Caulk Containers
Home to the largest portfolio of plastic containers for adhesives, sealants and caulking.
See what Sonoco can do for your business.