Sonotube Rainguard
Versatile & Economical Engineered Column Forms
For more than 75 years, contractors around the world have relied on the Sonotube brand of fiber forms for cost-effective column form setting.

The outcome is a proprietary fiber form with improved strength, toughness and durability in wet conditions that has resulted in superior strength-to-weight properties and the virtual elimination of "blowouts"—the most frequent mode of failure of wet fiber concrete tubes.

Because our concrete column forms can be cut-to-size on the job site, it is one of the most versatile construction products on the market.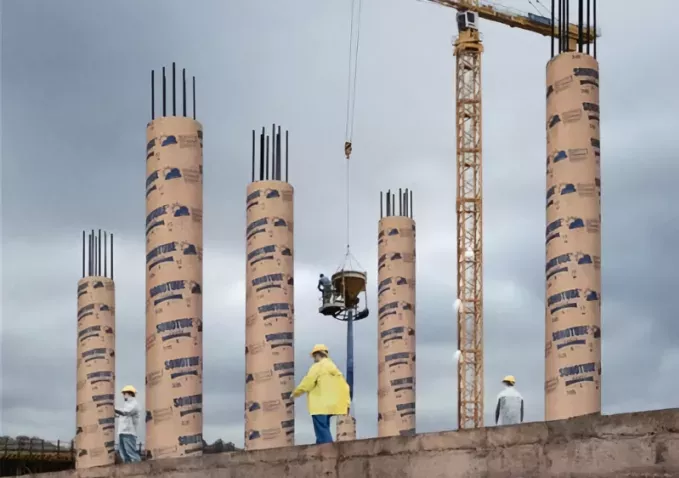 Sonotube Rainguard
Rain-Resistant Technology
Sonoco engineers applied a century of leadership in design, technology and manufacturing to create a high-strength, rain-resistant design for Sonotube forms. The technology allowed Sonoco to reduce the weight of the forms, making them easier to handle, set, strip and discard. And now with RainGuard technology, Sonotube forms stand strong even in wet weather—allowing contractors to set today and pour tomorrow.