Sonotube® Commercial
With rain resistance technology, Sonotube Commercial concrete forms can withstand up to 72 hours of exposure to moisture.
Sonotube Commercial
For the Most Demanding Column Forming Applications
The proprietary outside ply of the Sonotube Commercial forms makes them perfect for distributors, concrete sub-contractors and general contractors with demanding commercial grade applications, and delivers a more functional, versatile and economical alternative to steel and fiberglass forms. They offer improved strength and tear resistance. Sonotube Commercial forms can also withstand full liquid head pressures up to 20 feet.
Commercial Concrete Form Advantages
Full liquid head up to 20 feet
Highly water resistant
Impact resistant
Will not rust 
Single use so entire levels can be poured at once
Easy to cut to length or drill at the job site
Lighter weight tubes may be moved around job site without the assistance of a crane
No cleaning or maintenance
No return freight
Safer: less weight/no pinch points
Available in nominal diameters for easy storage and transport
Minimal lead times due to manufacturing and distribution throughout North America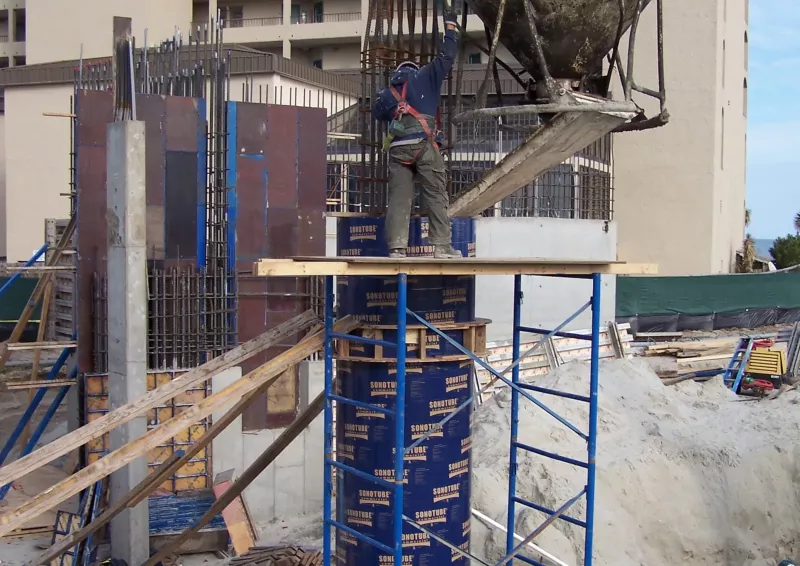 Round Column Volume Calculator
Enter your column dimensions and number of columns to help you determine how much concrete you need for your next project.
Download Product Literature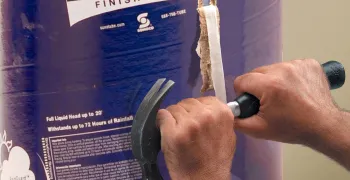 Sonotube Finish Free®
Our Finish Free concrete tubes have a marble-like smoothness, and they don't require patching, cladding or finishing labor.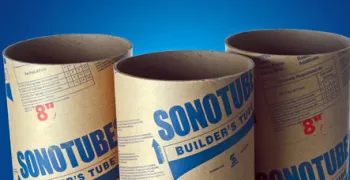 Sonotube Builder's Tube®
Perfect for do-it-yourself types working on decks, playgrounds and fences, these forms can withstand the pressure of concrete.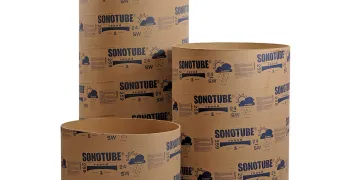 Sonotube Rainguard®
For more than 50 years, contractors around the world have relied on the Sonotube brand of fiber forms for cost-effective column form setting.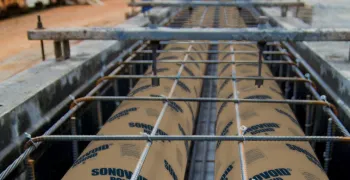 Sonovoid® Concrete Forms
Create voids using less concrete, steel and supporting material without sacrificing structural integrity and strength.
Contact Us
Connect With Sonoco
Ready to take the next step in your construction project? Contact us for more product and technical details.