Sonoco's Tubes and Cores division has been recognized by Sphere 1 as the Top Preferred Supplier by Largest Percentage of Sales Growth for 2017. Sonoco representatives accepted the award at Sphere 1's Preferred Suppliers Annual Meeting in San Antonio.
Sonoco was recognized for its Sonotube construction tubes, which offer the most economical way to create round columns for buildings, entryways, structural columns, light posts and other commercial and residential structures. While the industry standard, the Sonotube portfolio also offers leading-edge technology, such as seamless applications and our patented RainGuard technology.
Sphere 1 is a cooperative of tool, fastener, and concrete accessory distributors, working together to achieve competitive and sustainable advantages in the marketplace. By partnering with preferred suppliers, Sphere 1 provides its members with enhanced vendor programs, superior education and innovative practices. Learn more.
Sonoco is the world's largest producer of tubes, cores, and fiber concrete columns, and has been producing Sonotube® concrete forms for more than 70 years. To learn more about how Sonoco Tubes and Cores serves the construction industry, visit Sonotube®.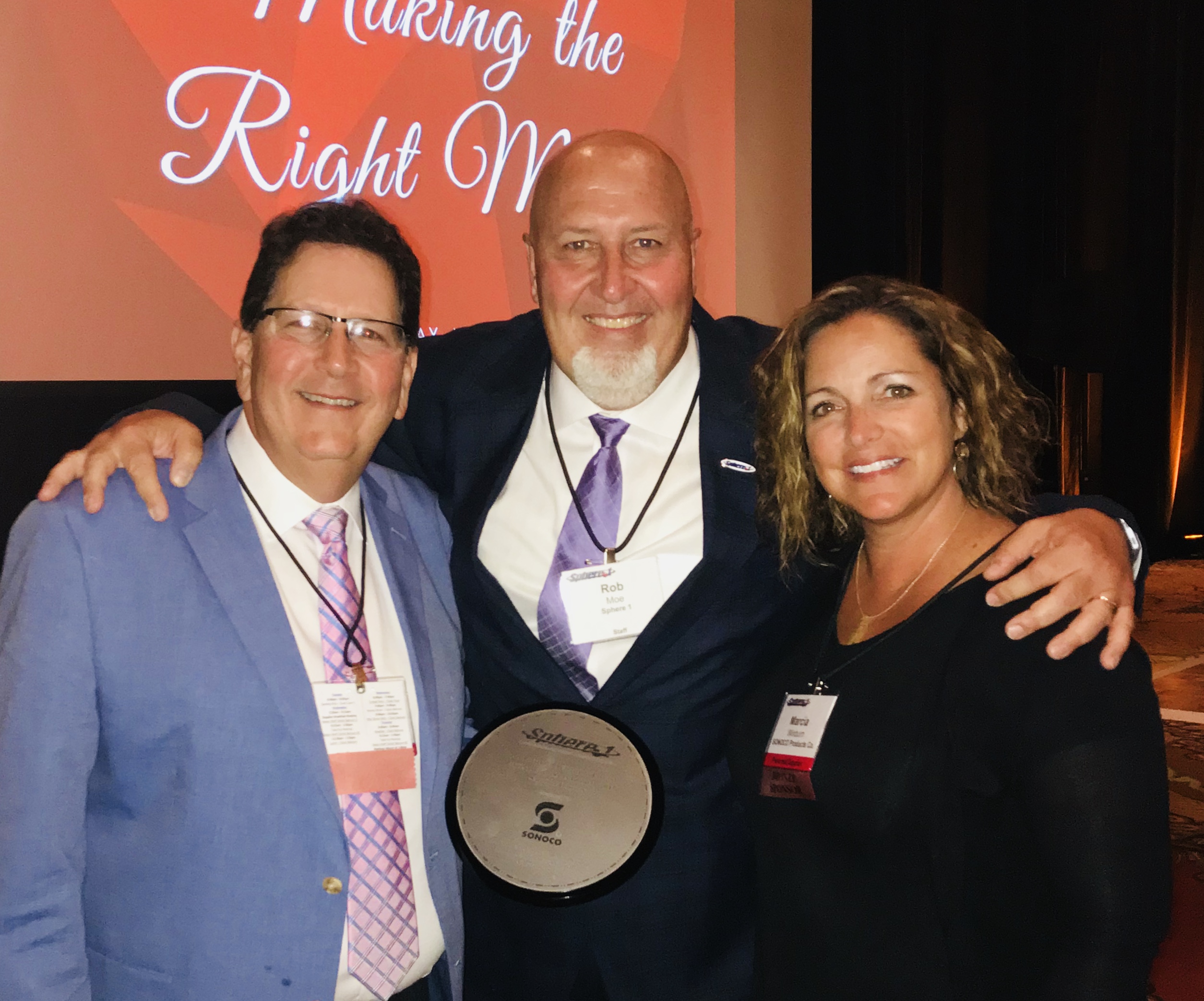 Pictured: Scott Ferguson (Sonoco), Rob Moe (CEO, Sphere 1), and Marcia Winburn (Sonoco).