Sonotube® Rainguard®
Sonoco has leveraged over a century of paper-making experience to re-engineer its Sonotube concrete column forms. Sonotube concrete forms stand strong as the most economical way to create round columns for buildings, entrance ways, structural columns, light posts and other commercial and residential structures.
Sonotube Rainguard
Versatile & Economical Engineered Column Forms
For more than 75 years, contractors around the world have relied on the Sonotube brand of fiber forms for cost-effective column form setting.
The outcome is a proprietary fiber form with improved strength, toughness and durability in wet conditions that has resulted in superior strength-to-weight properties and the virtual elimination of "blowouts"—the most frequent mode of failure of wet fiber concrete tubes.
Because our concrete column forms can be cut-to-size on the job site, it is one of the most versatile construction products on the market.
Rain-Resistant Technology
Sonoco engineers applied a century of leadership in design, technology and manufacturing to create a high-strength, rain-resistant design for Sonotube forms. The technology allowed Sonoco to reduce the weight of the forms, making them easier to handle, set, strip and discard. And now with RainGuard technology, Sonotube forms stand strong even in wet weather—allowing contractors to set today and pour tomorrow.
Sonotube Concrete Form Advantages
Rain-resistant technology keeps wet weather from impacting your pour.
Easier to setup and brace.
Superior strength-to-weight properties prevent blowouts during concrete form setting.
Easy to cut and drill at the job site.
Sonoco manufactures and distributes Sonotube brand concrete forms throughout North America, minimizing lead times.
No cleaning, reassembling, or return freight costs.
Set and pour multiple columns at one time.
Round Column Volume Calculator
Enter your column dimensions and number of columns to help you determine how much concrete you need for your next project.
Download Product Literature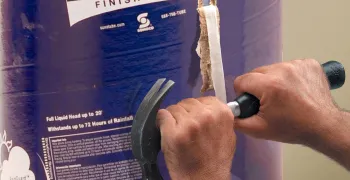 Sonotube Finish Free®
Our Finish Free concrete tubes have a marble-like smoothness, and they don't require patching, cladding or finishing labor.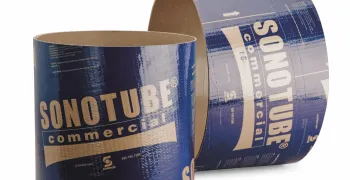 Sonotube Commercial
Stronger than paper and more economical than steel, our water resistant commercial columns are easy to cut and drill on site.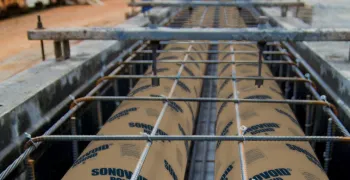 Sonovoid® Concrete Forms
Create voids using less concrete, steel and supporting material without sacrificing structural integrity and strength.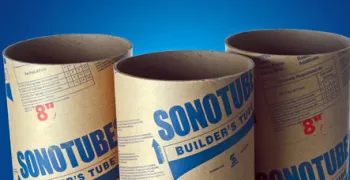 Sonotube Builder's Tube®
Perfect for do-it-yourself types working on decks, playgrounds and fences, these forms can withstand the pressure of concrete.
Contact Us
Connect With Sonoco
Please contact us at the link below or call 888-766-8823 for additional product information or to find a distributor near you.