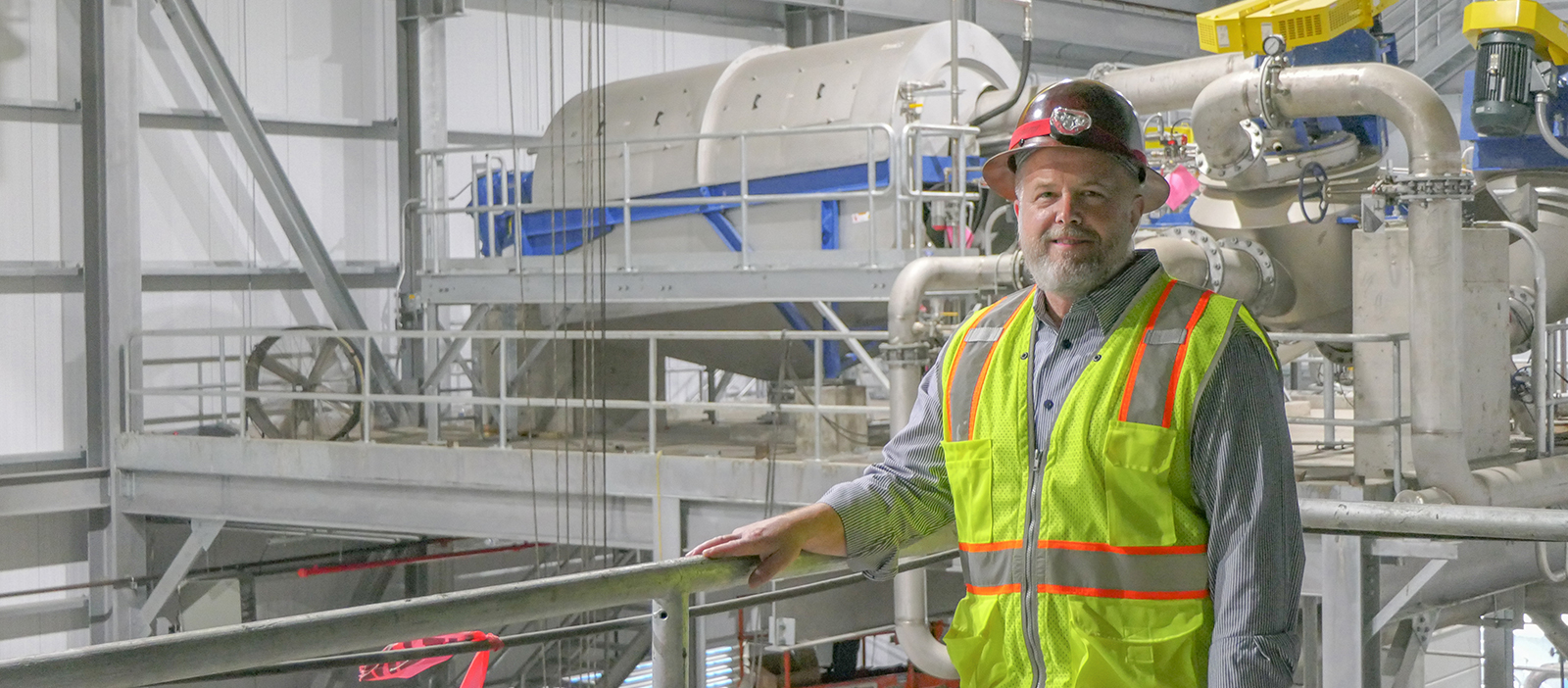 Kevin Haney can't get away from paper. It's in the fibers of his makeup so to speak. Kevin, Sonoco's Regional Manufacturing Manager for the Paper Division, has moved around the company during his 30-year tenure, holding positions in Paper, Recycling and Operations, but his fondness for and history with paper brought him back to a leadership position in his original division. It's a position that Kevin takes tremendous ownership and satisfaction in as his father and grandfather both worked at paper mills. He not only enjoys the day-to-day work but finds pride in the legacy he lives and leaves to communities.
These days, one of Haney's main responsibilities is managing Project Horizon, an undertaking to transform Sonoco's corrugated medium machine (No. 10 machine) in Hartsville, S.C., to a state-of-the-art uncoated recycled paperboard (URB) operation with annual production capacity of 180,000 tons. The new machine was designed with the goal of being the largest and lowest cost producer of URB in the world. Project Horizon is expected to be completed by the end of the second quarter of 2022.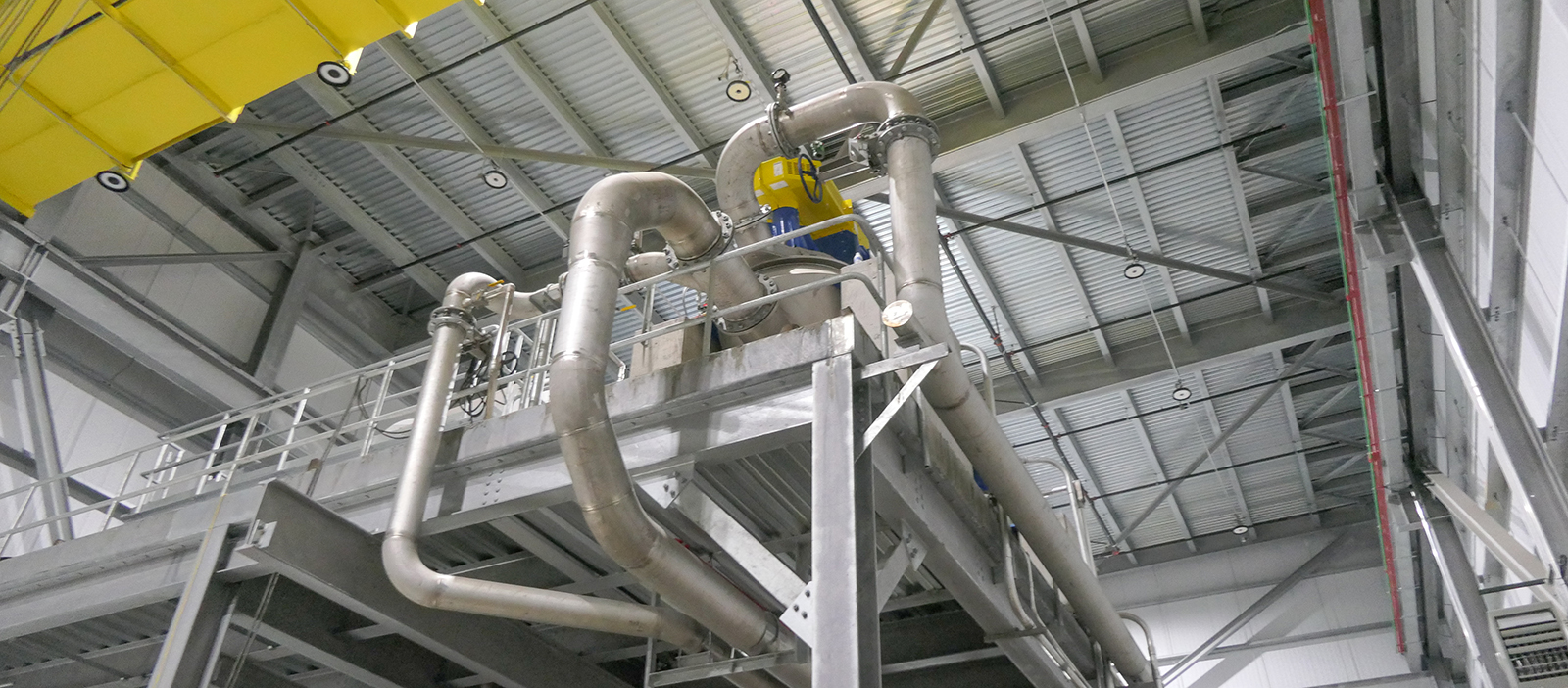 We talked to Kevin to learn more about his Sonoco journey and leadership of Project Horizon.
Can you tell us a little about yourself and your Sonoco story?
It's a pretty simple story. Sonoco is the first and only company I have worked for since graduation from N.C. State University. I've been with Sonoco for 30 years, 28 of which have been at the headquarters in Hartsville, S.C. I started in the Paper Division and worked my way up to a manager position. From there, I went to the Recycling Division as Regional Manager, then Director of Operations, but I missed the Paper Division so much that I came back after a few years. Today, as Regional Manufacturing Manager for the Paper Division, I have responsibilities for the Hartsville operations and Richmond, Va., operations.
You're Part of Managing Project Horizon. Could you tell us how the project came about?
Project Horizon is part of our North American Asset Optimization System and is phase two. Phase one involved upgrades to our tier one mills, which are our lower cost, more profitable mills. At the time of phase one, our now CEO, Howard Coker, was the Executive Vice President of the Global Industrial Division. He came to us to ask what the next phase would be. We knew the next phase would be to address an aging operation here in Hartsville. Costs were escalating, and we were investigating the possibility of having to shut down some of the older, higher cost machines. If we didn't do something, we would likely have to shut the No. 10 down as well as some other machines. Paper management got together, and we had some decisions to make.
We originally looked at this project to rebuild the No. 10 machine in Hartsville in 2005 when our partner notified us of plans to not renew the joint venture contract. No one was overly excited about having to spend that kind of money back then, so when Howard asked for our phase two plans, we decided it was time to convert the No. 10 machine to a URB machine, which is what the rest of our mill system manufactures. This conversion would make the No. 10 machine the world's largest and lowest cost producer of URB and secure the future of the Hartsville complex for the next 50 years. So, what we are doing is converting the No. 10 machine to a 100% recycled board machine. Currently, it utilizes 50/50 recycled and virgin hardwood fibers to produce corrugated medium, which is what's used in cardboard boxes.
Manufacturing URB will require replacing and adding new assets to the current machine to allow for the manufacturing of current URB paper grades for our lightweight towel and tissue grades to heavier weight tube and core grades. This machine is being designed to produce a broad spectrum of grades. Project Horizon is also incorporating a brand new 109,000-square-foot warehouse that will house two offline winders to slit the paper coming off the No. 10 machine.
So, how did you become responsible for managing Project Horizon?
Well, being Regional Manager, the Hartsville complex falls under my responsibilities, but I also have a lot of experience with the No. 10 paper machine. Most of my career has been spent on that machine. My knowledge and expertise fit well with the expectation that I would assume part of the leadership of this project.
I've been able to split my team into two groups with half focusing on Project Horizon, led by Jonathon Saleeby, and the rest managing the day-to-day operations, led by Jonathon Anderson. So, it has been a challenge for everyone to pick up new responsibilities. Interestingly, I found a quote from 1994 where we first investigated upgrading this machine. That's always been a dream of mine to take it to the next level, and I am very excited about it finally happening.
Is there anything specific to your background that prepared you for this?
Nothing! I mean, I have experience with the No. 10 machine, but nothing completely prepared me for this. It has been very challenging. It takes an army of people to handle a project this size. With a 100-year-old complex and 70-year-old machines, every time you pick up a scoop of dirt, you don't know what you might uncover. We actually found a Coca-Cola bottle that was brown and had a 1915 date on it.
How do you navigate through the challenges that come up on such a big project?
It's a team approach. We have a lot of good people involved. It's a lot of meetings and a lot of "chaos management," as we call it, to handle what comes up day-to-day. Delivery issues have probably been one of our biggest challenges. This was something none of us expected. Also, weather impacts just about everything we do. We were supposed to pour the first slab of concrete for the warehouse the same week a hurricane was forecasted to come. We had to figure out how to move the timetable up a few days to reduce the impact of possible heavy rains on all the work done up to that point. We've had to get a lot of people involved to try and keep everything on track.
What does this project offer in terms of sustainability improvements?
We are converting from producing our product from 50% virgin hardwood fibers to 100% recycled fibers. Eliminating this virgin pulp mill definitely helps out from an environmental standpoint since we can eliminate the pulping operation as well as our chemical recovery operation. This leads to greenhouse gas reductions and fresh water reductions.
We're also trying to be sustainable during the actual building process. We're recycling lots of the concrete and materials from the demolition that will go back into the inbound yard area construction.
What's the community impact of the project?
The biggest thing is, as I've mentioned, the rebuild will ensure the Hartsville complex maintains station here and is competitive for the next 50 years. It's over 100 years old now, and there's really no reason it couldn't go another 100 years.
We've also tried to focus on utilizing local vendors and contractors for the project as much as possible. Year to date, we've committed to spending $25 million in Darlington County and $50 million in South Carolina total. We've met with city leaders, and they've told us the hotel capacity is at 95% with all the contractors we have here. The restaurants are booming also. At one time, we had as many as 500 contractors on site, and we're averaging around 100-150 contractors per day now.
What motivates you and your team?
I'm very fortunate to have a strong group of people working with me on this project. We all understand its importance and the impact it has on the company and community. Personally, for me, the No. 10 machine was where I started my career with Sonoco, and it's where I learned how operations work and how to become a leader. Because of that, I have a lot of ownership and pride in wanting to see this operation taken to the next level.
We have multiple generations of people and families who have worked in the Paper Division in Hartsville, and I want to see that continue. I come from a small town where my dad worked at a paper mill and his dad did and so forth. Hartsville reminds me a lot of where I grew up, and I want to see that generational experience carried on. My team understands the impact the paper mill has on the town and community. They know the importance of this project and that it's done correctly to positively impact the future for individuals, the community and the environment.