Perhaps one of the most satisfying parts of the new year is reflecting on the past and planning to make the new year stronger and more successful. Join us for our Sustainable New Year's Resolutions webinar where we will celebrate our 2021 achievements, review how we're pacing against our 2025 goals, set the stage for 2022 resolutions, and review our newly established 2030 goals and the progress we've made toward achieving them.
This event has already passed - fill out the link below to receive an On Demand copy of the webinar! 
Details:
January 12, 2022 
12 p.m. - 1 p.m. EST
Speaker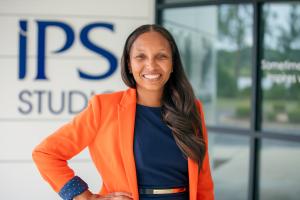 Elizabeth Rhue, Staff VP of Global Sustainability, is responsible for leading Sonoco's global sustainability programs for all of the Company's Consumer- and Industrial-related packaging businesses, including working directly with Sonoco's key customers to achieve improved product sustainability. Elizabeth started her career at Sonoco as a Research and Development Engineer with Sonoco's Rigid Paper Container business and has held several technical and commercial roles, including Sustainability and National Accounts Manager for Sonoco Recycling, focused on delivering landfill diversion solutions for major CPG accounts, and Director of Marketing for Sonoco's Flexible Packaging division, working directly with large consumer product goods customers. Elizabeth holds a B.S. in Packaging Science from Clemson University.
Register below for the webinar!