Tissue & Towel
With decades of experience manufacturing tissue and towel corestock, Sonoco understands the unique needs of the market and has developed high-performance, value-driven solutions.
Customized, Engineered Corestock Grades
We take a holistic look at spiral tube construction and core making processes, working with our customers to develop customized solutions and recommend improvements and modifications to ensure maximum performance in the production of towel and tissue tube.
 
What We Offer
Optimized spiral winding tube performance.
Large product portfolio tailored to 1-, 2- and multi-ply applications.
Customized paper grades continually developed and improved.
Sonoco's Spiral Simulation Line allows us to simulate your machines, so you don't have to take downtime to trial new corestock.
Equipment Selection, Installation & Optimization
Decades of testing and innovation
Holistic and strategic approach to machinery decisions
Evaluation of current processes to recommend improvements for maximum performance
Expert installation support
Training & Troubleshooting
Core machine operator training in-facility
Core-making troubleshooting guide assists with challenges ranging from sheet breaks on the core winder to core crush at the log saw
Troubleshooting assistance is always available
Learn More About Our Tissue & Towel Corestock Offerings
Enter your information to receive our latest Tissue & Towel brochure.
Customer Service
Our customer service team, based in Hartsville, S.C., will help you place your order and will work with our manufacturing and logistics teams to ensure delivery when and where you need it.
We have 4 manufacturing mills distributed throughout North America to supply high-quality products in a timely manner.
We are available to evaluate our customers' existing processes and recommend improvements.

We provide expert support for new core machine installations, assisting with setup and core paper selection.

We offer core machine operator training at

your

facility using

your

equipment.

We provide a troubleshooting guide including 1-ply core winding techniques and assistance with challenges like sheet breaks and core crush.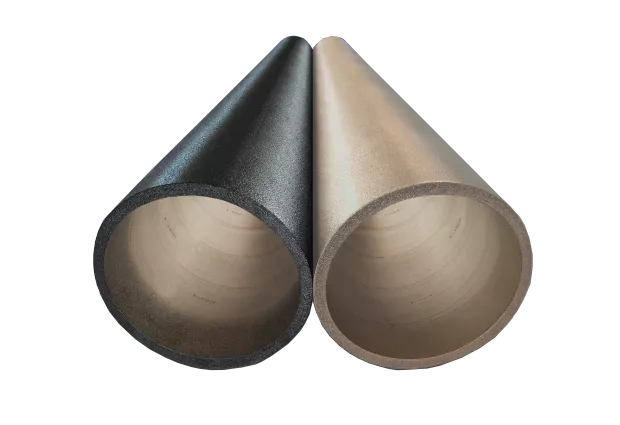 1-Ply Cores: Cut costs without sacrificing performance.
Sonoco's 1-ply corestock for tissue and towel cores was created to save our customers money while maintaining a high performance level – which is why half our customers have made the switch.
Cores made with Sonoco 1-ply corestock contain less fiber than 2-ply cores, but deliver on performance. Customers have found it strong enough to work on all types of tissue and towel converting equipment, including surface-winding converters and high-speed winding converters.
We estimate that our customers transitioning to 1-ply corestock save 10-20% on paper usage and approximately 80% on adhesive usage. It also reduces splice waste and start-up scrap. And, of course, less raw material usage means reduced shipping costs.
Meeting Global Demand for Corestock
Our geographic footprint and commitment to superior customer service ensure that you'll get the product you need when you need it. Sonoco operates paper mills in 13 different countries, providing recycled paperboard for tubes and cores to customers around the globe.
US and Canada

Latin America

Europe

Asia
Related Paperboard Products
Tissue & Towel Corestock
See what Sonoco can do for your business.
Learn more about our tissue and towel corestock options. We're eager to discuss how we can help you meet your customers' needs and your business goals.