Protection for Paper Rolls
You put a lot into making your paper. We put a lot into making sure it's protected.
Cascades Sonoco is the industry leader in roll packaging solutions. We protect your paper rolls from moisture, foreign debris, and environmental damage during storage, handling, and distribution.
Cascades Sonoco
Trust the Dry-TECH™ system.
Cascades Sonoco's Dry-TECH™ system has been tested and proven in extreme field trials and in years of real-world use. In mill trials guided by Cascades Sonoco technical experts, rolls have emerged undamaged after spraying with water, as well as being submerged for 24 hours. In addition, customer data has shown year-over-year water damage claim reductions of more than 80 percent.
Find out what Cascades Sonoco can do for your business.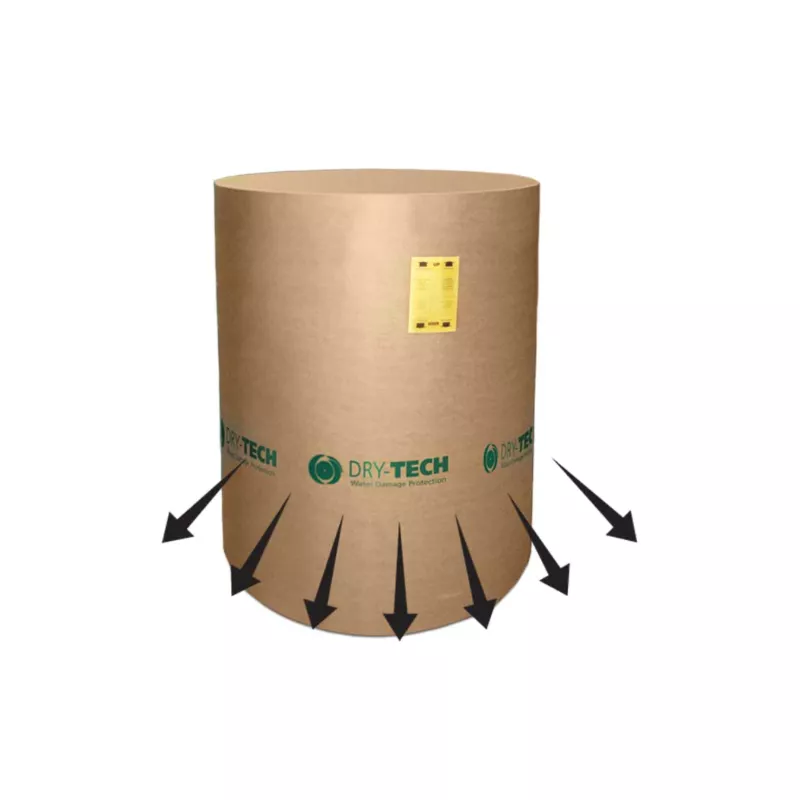 See what Sonoco can do for your business.