Trays & Bowls
Sonoco partners with many of the world's largest food brands in the consumer packaged goods and food service industries to provide thermoformed trays and bowls that meet unique requirements and high standards. 
Our Plastics
Polypropylene
Applicable for the frozen and chilled prepared meals market and the food service industry.
0 to 260 degrees F, ideal for microwave only applications
Design-Peel Technology for a customized seal for your product requirements
Form, fill and seal
CPET
Applicable for frozen and chilled prepared meals, case-ready meat trays, bakery products and the food service industry
Dual-ovenable, -40 to 400 degrees F, freezer to microwave or oven
Custom capabilities or stock options
Industry's best frozen temperature breakage performance
Industry leading RePET trays with up to 40% PCR
Multiple colors and compartment options
Flat bed and propriety rotary thermoforming processes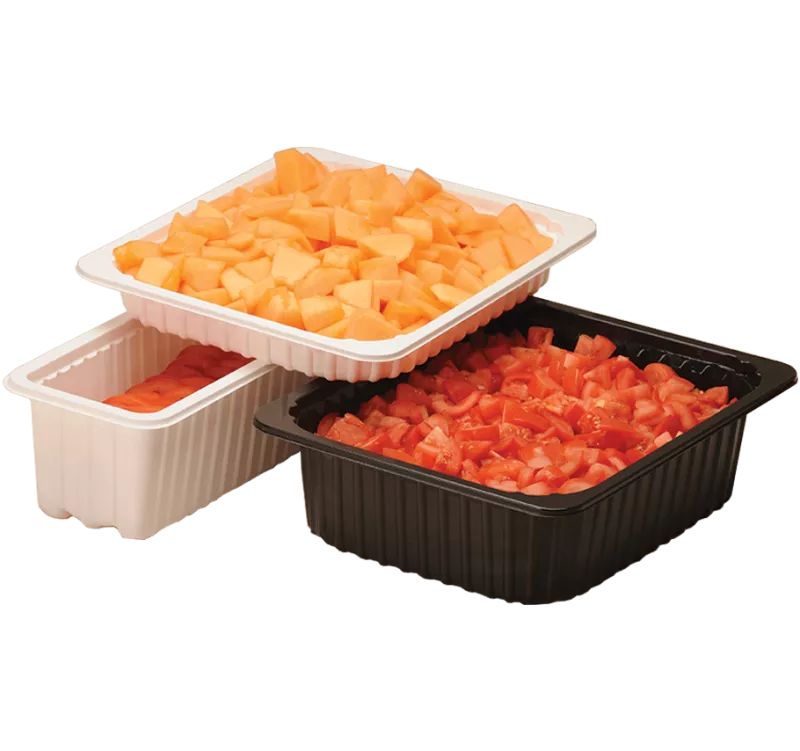 Speed-To-Market
Take your concept to market faster.
From concept to commercialization, Sonoco understands the importance of speed-to-market, and this understanding is reflected in our complete spectrum of existing designs and sizes, as well as our ability for quick custom development tailored to your precise requirements.
Sonoco is the market leader in innovation, with multiple processing platforms including: flat bed, rotary, melt-to-mold, in-line, batch and extrusion.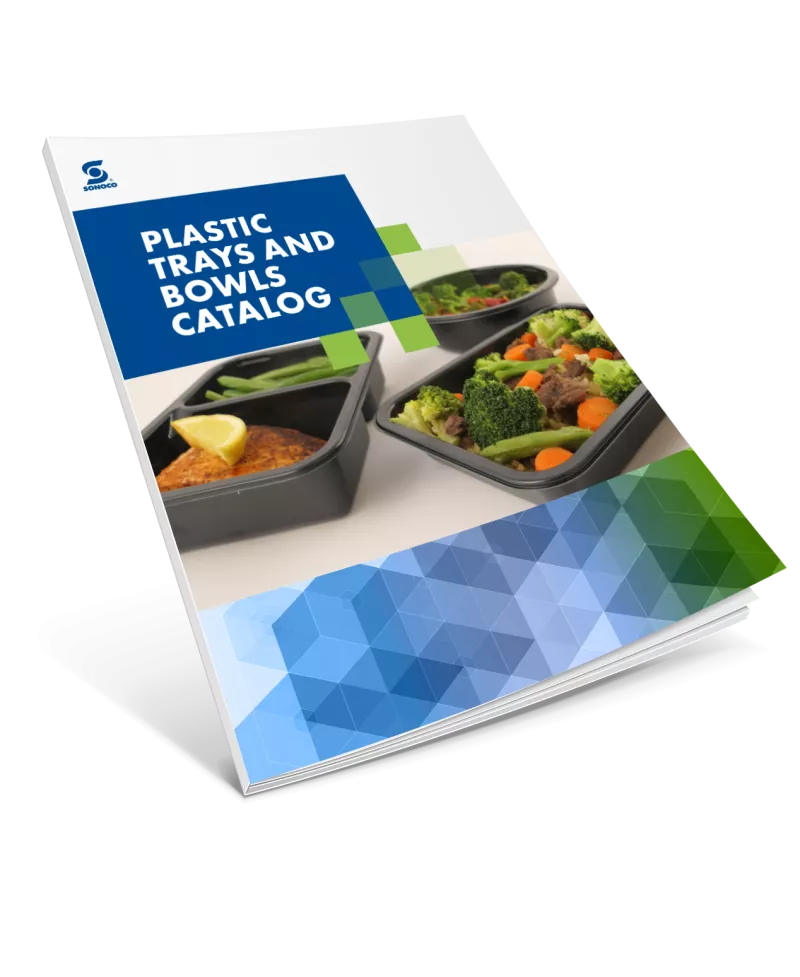 Versatility
As a one-stop shop, Sonoco also offers you a versatile solution, with alternative material options including Polypropylene, CPET, RePET, HIPS, HDPE and APET.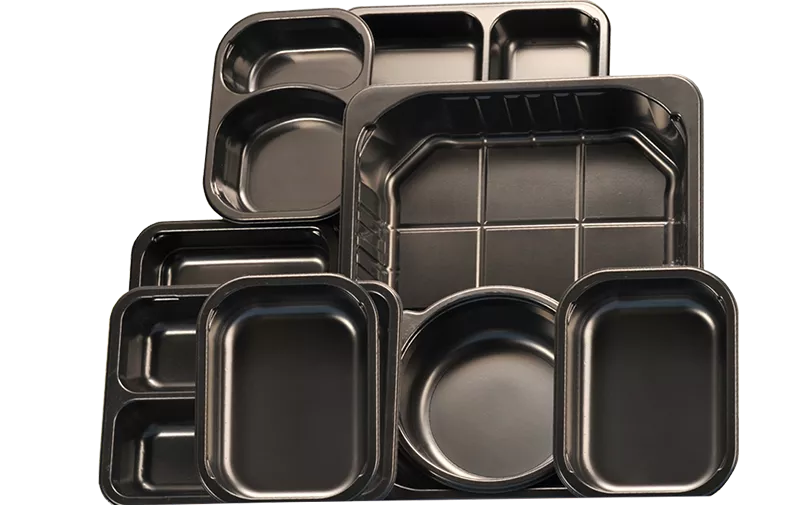 See what Sonoco can do for your business.