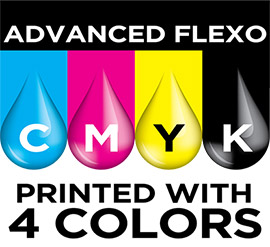 When brand owners make decisions of how their products will appear and display on the retail shelf, they must balance the ideal brand image with the cost to achieve this desired package appearance.
In our pursuit of the highest quality imagery from the most time- and cost-effective printing techniques, Sonoco works with brands to strike this balance. With Advanced Flexo printing techniques, Sonoco exceeds our customers' high quality graphics expectations and unlocks versatility to offer flexible service and reduced minimum order quantities.
Benefits of Advanced Flexography:
Enhanced Color and Image Quality
Advanced Flexo delivers more detail and a more vibrant array of color compared to Standard Flexography. From warm wood tones, to clean, bright highlights and reflections, advanced flexo helps make food images look as good as the real thing.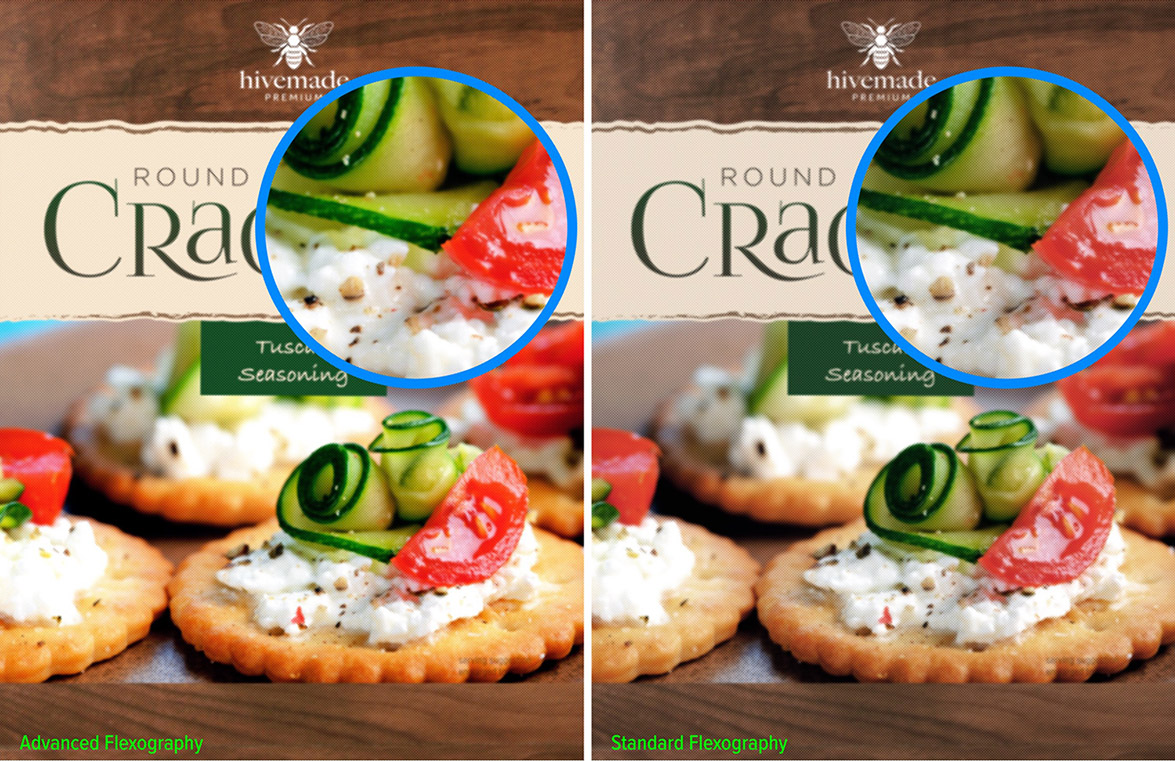 Increased Color Versatility and Range in Combo Printing
When you combine the higher print resolution, color density, and image vibrancy of Advanced Flexo with a 4-color CMYK process you unlock tremendous possibilities. The following images showcase a single web-width print run using only a four color CMYK process to demonstrate the versatility of color range and image quality that can be achieved.
Combo printing on cold seal film. Click image to view details, zoom, and scroll.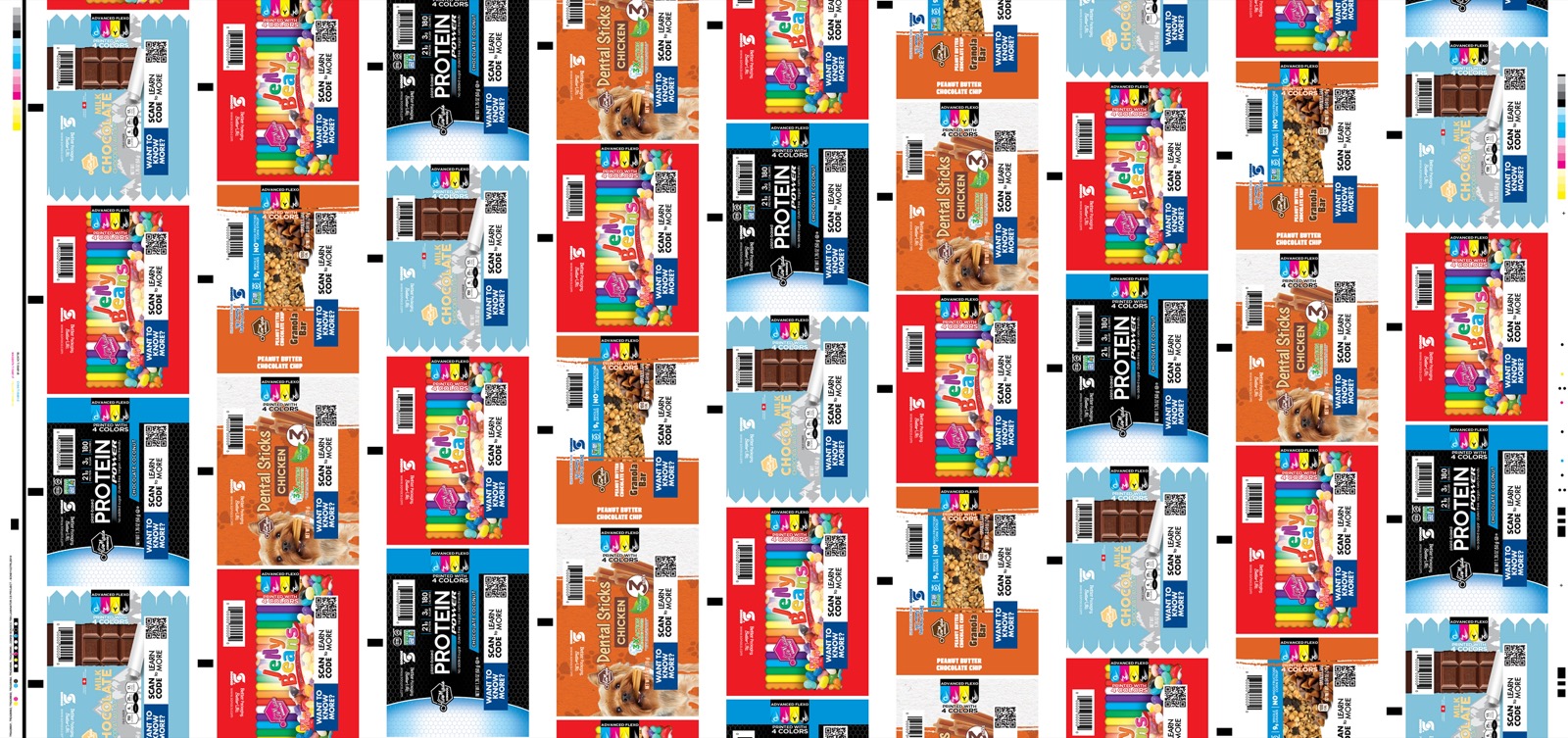 Combo printing on stand-up pouch film. Click image to view details, zoom, and scroll.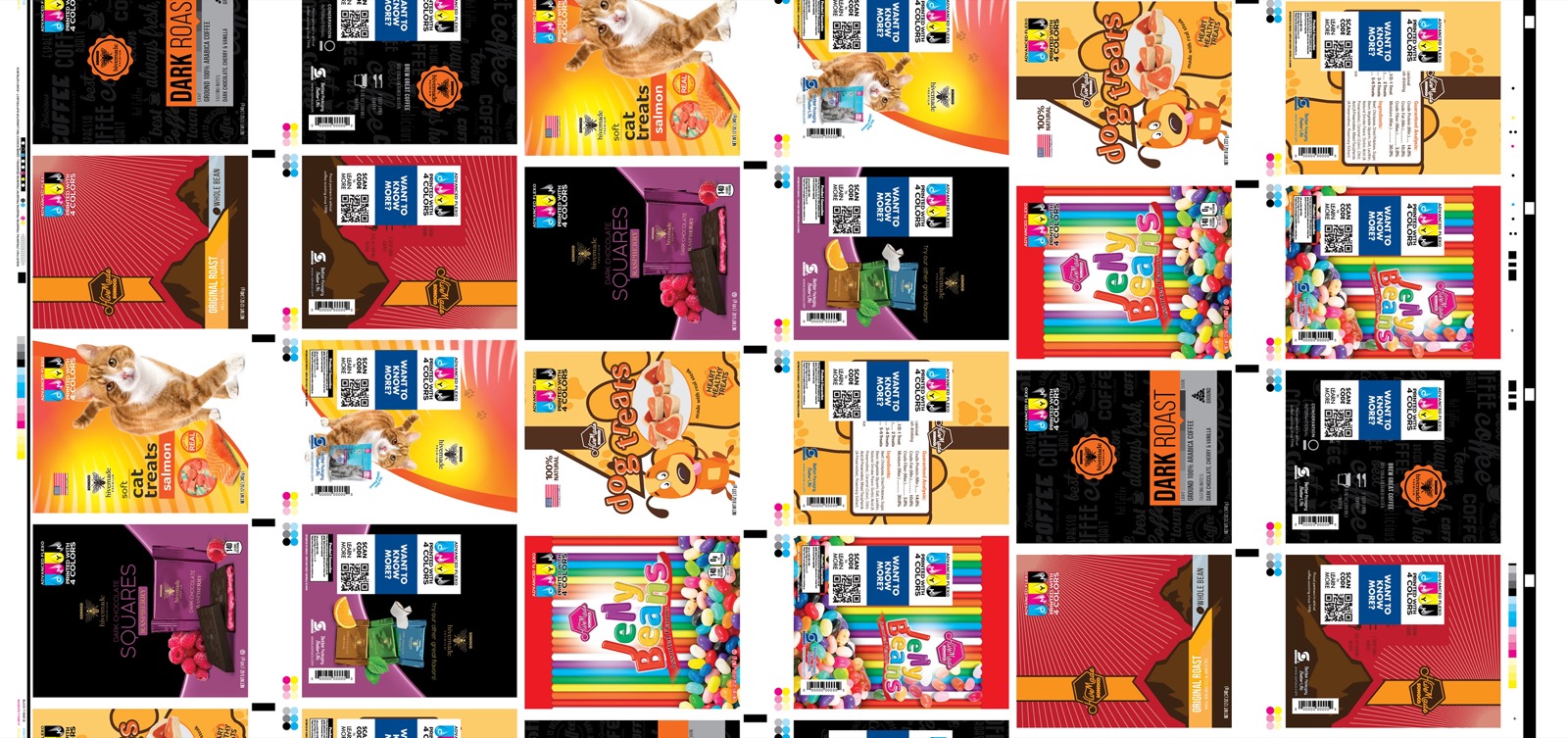 Improved Print Resolution
Sonoco's Advanced Flexo technology delivers a higher print resolution when compared to standard flexography resulting from an increase in dpi. The result is an increase in ink density and clean transfer.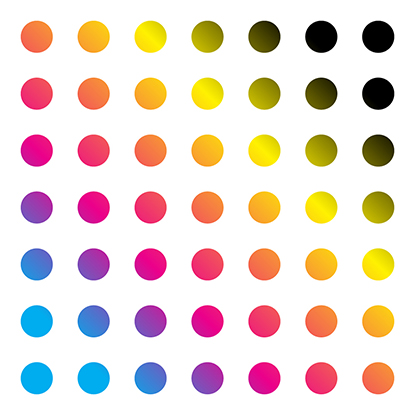 Advanced Flexo allows for smaller printed highlights and dot less than 1%, while Standard Flexo requires minimum printed dots throughout the image.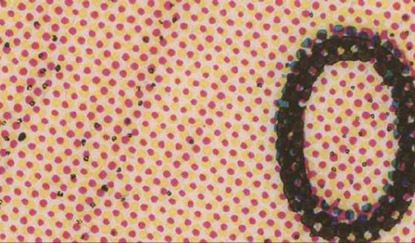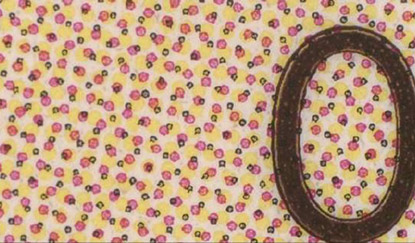 Advanced Flexo has better coverage of dots per square inch. This higher ink density eliminates gaps, especially when representing solid colors.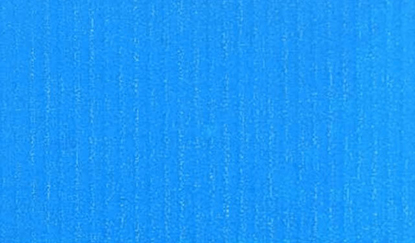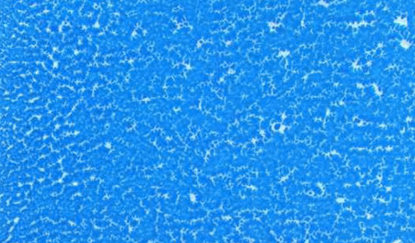 Advanced Flexo Technology delivers the higher definition shadows and faces, color density, and detail than your traditional flexographic printing.  Contact us to discuss this next generation of print technology and how it can deliver your desired brand image.
Email Sonoco at: flexibles@sonoco.com to discuss.