Section Navigation
Packaging that Protects and Preserves Our Planet
FlexSHIELD™ paperboard barrier coating
Compostable Takeout Containers that Don't Crack Under Pressure
FlexSHIELD™ is the first fully compostable, recyclable and repulpable product that provides polyethylene-like protection at an economical price point. FlexSHIELD won't crack in scores and folds, protecting containers against water, oil, grease, sauces and toppings, ultimately preventing leaks, stains and spills.
FlexSHIELD is certified compostable by BNQ using ASTM methods, meeting the toughest international standards of environmental excellence.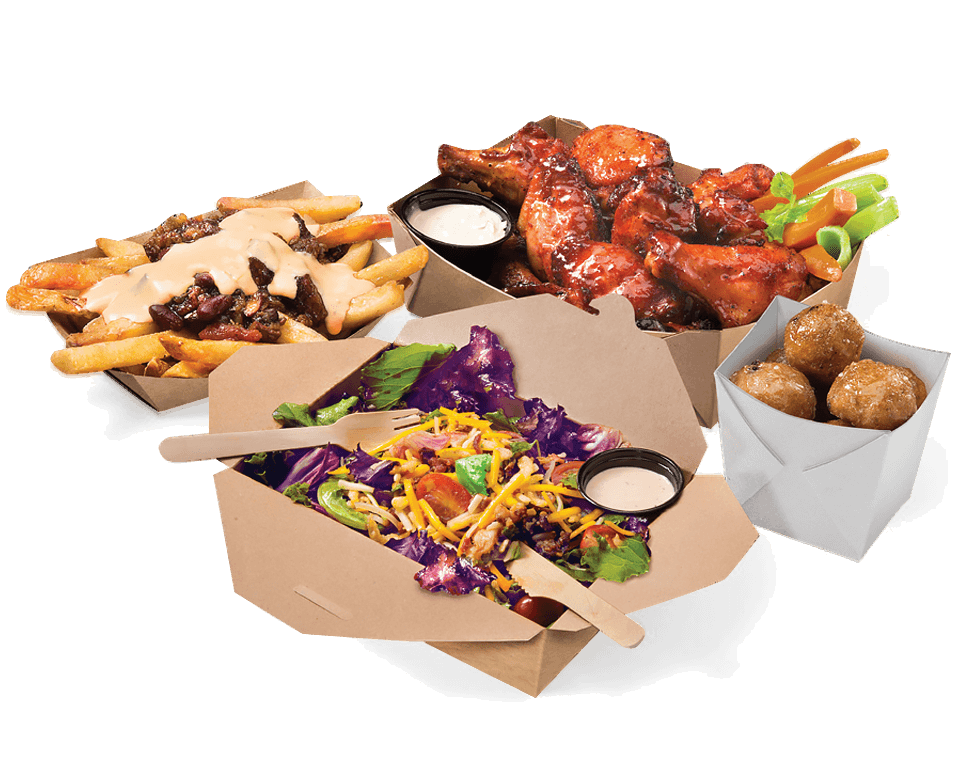 FlexSHIELD sees equivalent performance to polyethelene, which isn't compostable or recyclable, as well as corn-based resins like PLA, which are expensive and can contain GMOs.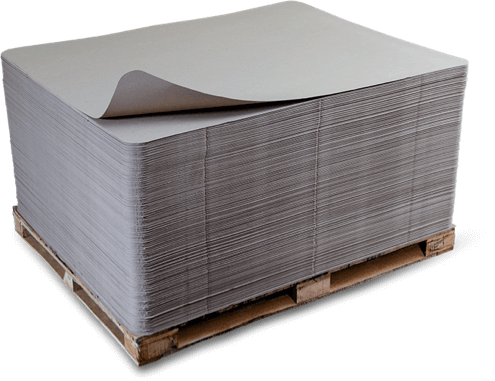 Responsibly Sourced Fiber
Protecting Our Forests
Sonoco is committed to responsible use of natural resources through responsible sourcing, recycling and use of recycled fiber in our paper-based packaging. Many of Sonoco's global mills are certified by one or more fiber certification programs, which are: the Forest Stewardship Council® (FSC®), Sustainable Forestry Initiative® (SFI®) and the Program for the Endorsement of Forest Certification® (PEFC®) Chain of Custody and Due Diligence System Standards.
Additionally, we have plants in our paper container packaging, industrial tubes & cores and primary packaging carton operations that are certified to these programs and can produce certified packaging. Overall sales (certified and not) by these mills and fiber certified plants is equal to 15% of Sonoco's revenue.
FSC-C011144
SFI-00112
PEFC/29-31-248
View All EnviroSense Products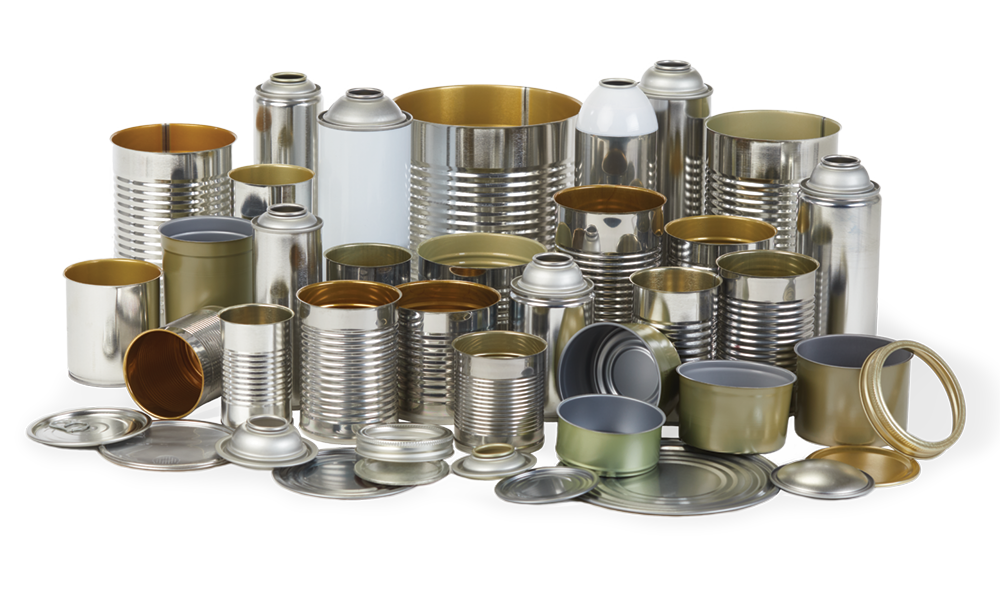 New Uses for an Old Material
Metal is by no means the newest packaging material on the market, but few others exemplify our care for the planet more. And we're still finding new ways to use—and reuse—metal. That's not only good news for consumers, but it's good news for the environment, too, because metal is the most recycled food packaging material.
In addition, because metal is a permanent material, its properties never degrade during use or through repeated recycling. And its superior barrier properties keep light and oxygen out, which promotes food preservation and, in turn, decreases waste.
Explore Metal Packaging
Sonoco's European team is proud to have five locations with FSC certifications – Balsareny, Habsheim, Hockenheim, Lübeck and Montanay locations are certified as of 2021. These facilities also undergo additional rigorous testing such as ISO quality, FSSC food safety and DIN EN energy management.

Sonoco's Sungai Buloh plant in Malaysia received its FSC certification in 2021. As a leader in consumer packaging for the Asian market, this high achievement sets our paper container facility apart.
Committed to Globally Recognizable Certifications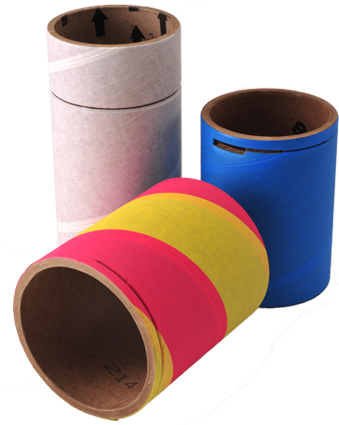 Recycled Materials
Turning Waste into Opportunity
Sixteen of our 19 global paperboard mills use 100% recycled fiber in production. Some amount of responsibly sourced virgin fiber is needed for select grades of paperboard. The amount of recycled fiber in our paper containers ranges from 60% to 80% or more, depending on the product specifications for the package. On average, the amount of recycled fiber used in our industrial tubes and cores exceeds 95%.
Explore Some Recycled & Recyclable Materials
"High quality refrigerated and chilled foods continue to grow as a category. Using this novel technology allows us to produce a natural package made from an annually renewable resource, something that more and more shoppers and brands are looking for today. That's a win-win for everyone."
Ernest Haynes, Sonoco Division Vice President and General Manager, Rigid Paper and Closures, North America
Get Started on Your Solution
We think about the future of packaging and how it impacts our planet. We work every day to make better products.
Privacy Policy