Section Navigation
Sustainable Solutions for all Types of Packaging
"Regardless of packaging type, sustainability is always an area of focus to serve our customers' goals. We provide samples and designs in early stages of product development, allowing our team to make recommendations that will support efficient proof of concept so sustainability initiatives can be executed quickly."
Rachel Ingram, Design Manager
Better for Your Planet and Better for Your Brand
As the packaging provider with the broadest portfolio of packaging materials in the industry, we can offer you a spectrum of sustainability solutions. Using our market insights, expertise and testing capabilities, you can thoroughly explore your options and find the packaging that meets your business and environmental goals.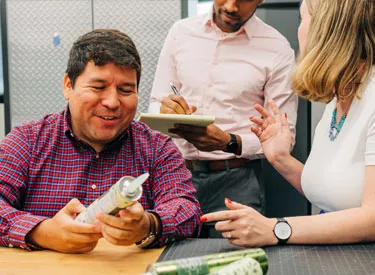 Insights
We gather market and consumer insights using research tools like focus groups, online panels and in-home studies.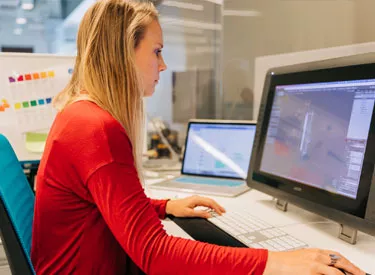 Ideation
We design for sustainability and invite packaging engineers, marketing gurus and designers to brainstorm the best solutions to meet your needs.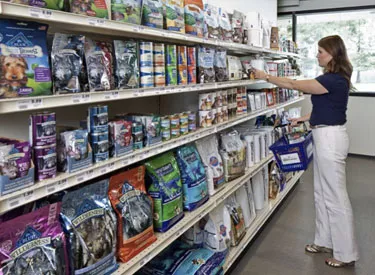 Invention
We test solutions through our rapid-prototyping capabilities, our material science labs and our pilot plant that conducts manufacturing test runs.
The interior light power is 25.4% more efficient than code standard.

50% of new wood materials are FSC certified.

Indoor plumbing fixtures are 48% more efficient than the national standard.

During construction, 36.65 tons of waste was diverted from landfill.

More than 93% of new equipment and appliances are Energy Star rated.
Design Studio LEED Silver Certification
Where You Think Inspires What You Think
LEED, which stands for Leadership in Energy and Environmental Design, helps building owners and managers improve a building's life cycle performance, resulting in healthful and financially and environmentally sound performances and practices. The iPS Studio excels throughout a number of LEED project categories including: Sustainable Sites, Water Efficiency, Energy & Atmosphere, Indoor Environmental Quality and Innovation & Design.
Designs that Preserve the Planet
We've shown our commitment to sustainability by developing an EnviroSense® portfolio that's dedicated to packaging with tomorrow in mind. Delivering these solutions demands a special mindset, a unique perspective, passionate curiosity and an authentic commitment to truly change the world we live in.

What Makes EnviroSense®?
A major focus of our EnviroSense® portfolio is the material we use. Is it made from recycled or bio-based content? Can it be easily recycled? Is it sourced responsibly?
Our goal is to offer you a range of sustainable packaging materials, so you can find the solution you need while still protecting our planet.
In order to be EnviroSense Qualified, packaging needs to meet some combination of the following criteria:
Reuseable

Compostable

Recyclable

Recycled Content

Bio-Based Content

Optimized

Reduced Environmental Impact

Responsible Fiber Sourcing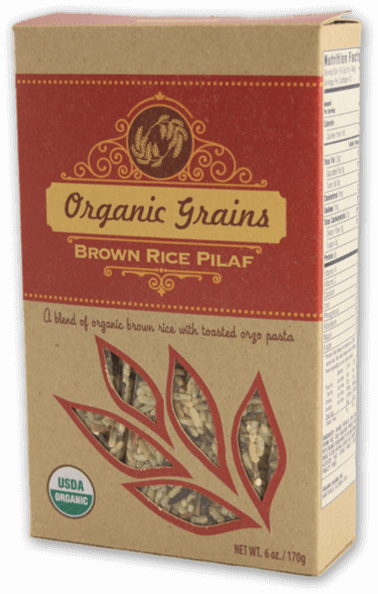 EcoTect® Paperboard
Premium Paperboard that's Better for the Planet
The natural color and texture of our EcoTect® paperboard has a premium look and feel that resonates with consumers and reinforces our dedication to sustainability.
EcoTect paperboard is made from 100% recycled fibers (85% post-consumer) and is recyclable.
Product Attributes:
First uncoated recycled board to be certified by the Rochester Institute of Technology to Hewlett-Packard (HP) Indigo print platform specifications.
Consumers Love the Natural Look and Feel
Based on a 2016 eye-tracking study performed at Clemson University CUshop™
83% of shoppers perceived products packaged in EcoTect® to be the highest quality
2.07x longer shopper browsing time at granola bars in EcoTect than other packaging types
Three out of four shoppers thought EcoTect looked most organic or natural.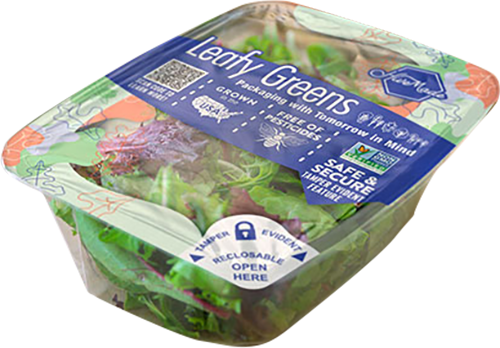 EnviroServe™ Leafy Greens
Next-Generation Salad Packaging
EnviroServe™ Leafy Greens is manufactured in the U.S. and uses, on average, 70% recycled content which can be adjusted to meet customers' needs. This salad format decreases plastic by an average of 35% when compared to similarly sized clamshells.
The container is paired with our SmartSeal® FRESH produce lidding film which uses a scientifically tested method to seal in crispness. Keeping your produce fresher longer enhances the consumer experience and reduces food waste. This next-generation salad packaging makes purchasing a fully integrated system easy for anyone – startups, vertically integrated, hydroponic and large-scale farmers – and offers everything today's consumers want in their salad greens.
Greener Greens Here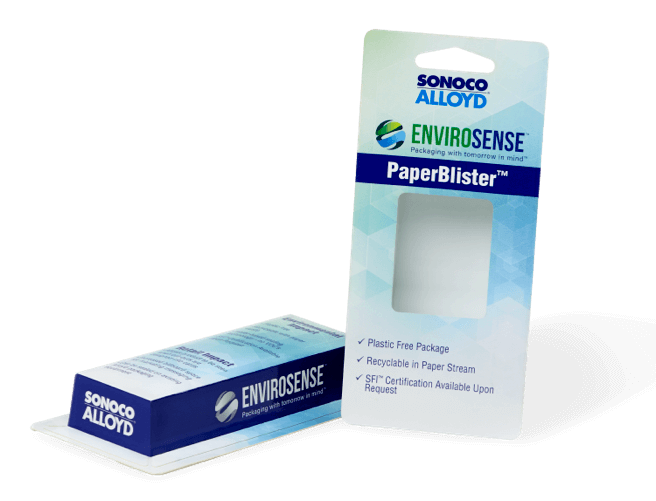 EnviroSense® PaperBlister™
A Sustainable Alternative to Blister Packaging
Sonoco's EnviroSense® PaperBlister™ is a 100% paper alternative for retail blister packaging. By using only paper material combined with custom window cutouts for product viewing, the new packaging style is a gamechanger on retail shelves. PaperBlister is fully recyclable in the paper waste stream and may be filled and sealed using most existing Sonoco Alloyd sealing machine equipment.
Brands can leverage the increased billboard space to draw customers in with product messaging, custom designs and eye-catching graphics. Paired with your regionally recognized recycling symbols and messaging, consumers feel confident they are disposing of the package correctly and buying from sustainably responsible brands for their everyday essentials such as writing instruments, personal care, hardware and much more.
Leverage this Solution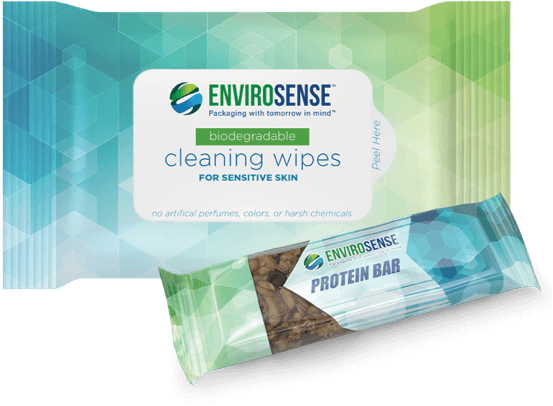 EnviroFlex™PE Pouches & Wraps
Bringing Flexibility to Sustainability
Our EnviroFlex™ technology demonstrates a reduced impact in GHG emissions, water usage, energy usage and/or solid waste (based on the PIQET streamlined life cycle assessment).
Our EnviroFlex products are made with recyclable packaging eligible for the How2Recycle® Store Drop-Off label (if clean and dry). This means it can be dropped off at local retail stores for recycling with grocery bags.
Our pouches and wraps are great for a range of products from cookies, crackers and confections to home, personal care and pet food.
Let's Talk Solutions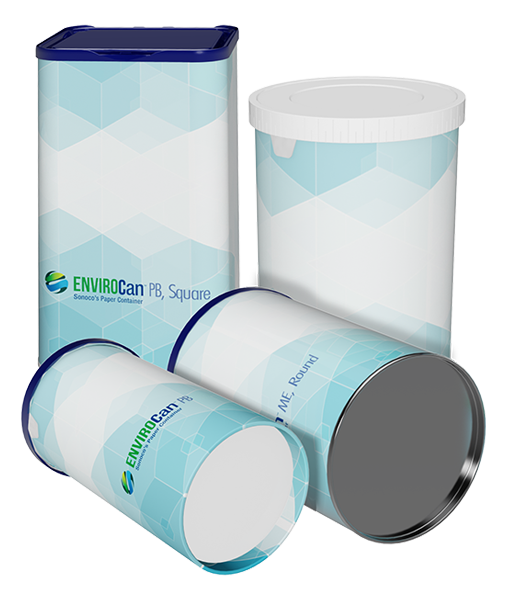 EnviroSense® EnviroCan™
The Right Sort of Design
Sonoco's flagship container that holds so many consumer-favorite products also holds environmental appeal. The EnviroCan™ container is available with paper bottoms or metal ends. With a steel end, the EnviroCan container is designed right for recyclability as the containers are captured by magnets in the metal sorting process.
A global product offering, the EnviroCan container with metal end can be recycled in the steel stream in the U.S., is eligible for the relevant recycling label in Canada and is now collected in the Bring Bank drop-off centers in the U.K. The paper bottom container is eligible for curbside recycling in the U.K.
But, the EnviroCan container's end-of-life story isn't the only attribute to boast about. The EnviroCan container's body is made of 100% recycled paperboard, of which 90% comes from post-consumer sources.
Learn More about EnviroCan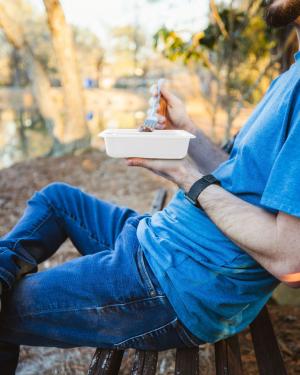 Sustainable Packing Solutions
Waste-free Future with Natural Trays
Nestlé has long been committed to helping create a waste-free future and is finding ways to improve its packaging to be 100% recyclable or reusable by 2025. In the company's efforts to make its packaging as sustainable as possible, Nestlé sought to tackle a challenge with its black PET trays used for Stouffers' frozen prepared foods single serve trays. 
Read the Case Study
What is a Life Cycle Assessment?
A Life Cycle Assessment (LCA) is a standardized method of determining the most scientific information about environmental impacts in a decision-making process.
Life Cycle Assessment Example - EnviroCan™ Container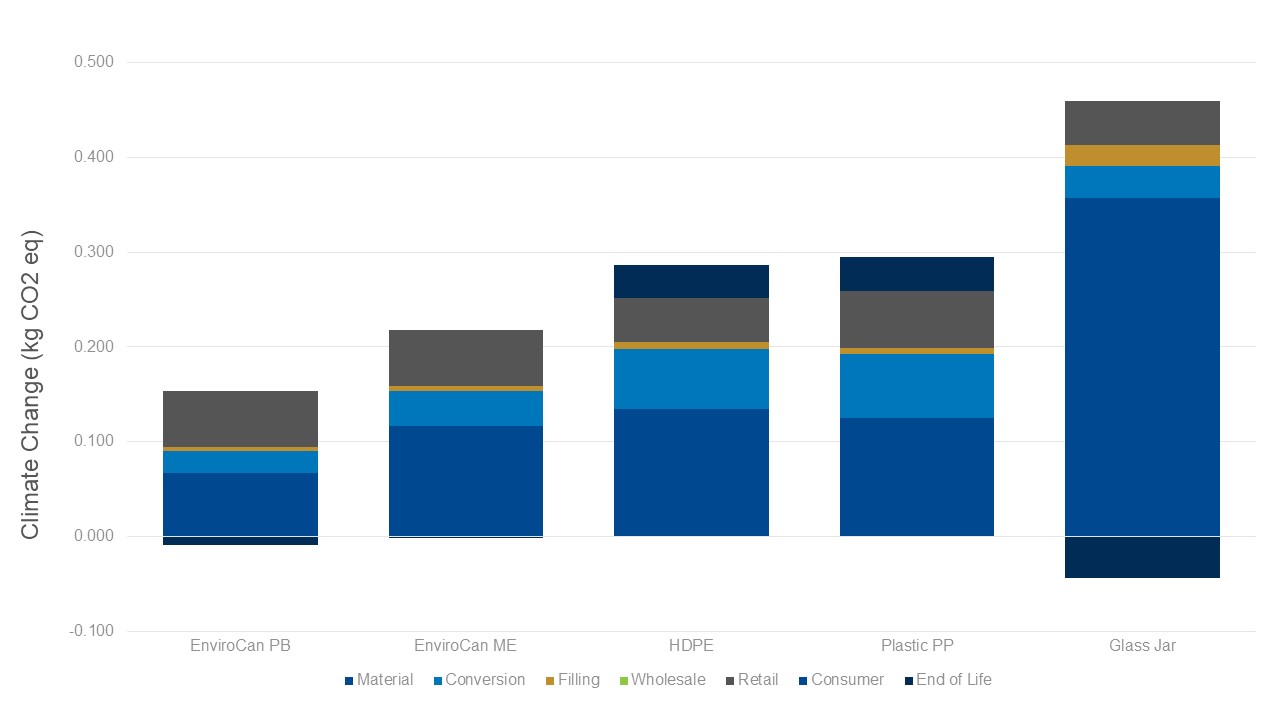 Sonoco utilizes PIQET, a streamlined LCA tool to identify environmental hotspots in our packaging. We look at recyclability but recognize that recyclability is just one of many environmental factors that goes into deciding the best packaging for a given application and for the environment. For example, our third-party validated LCA for our EnviroCan™ containers compared the total climate change impact against other rigid packaging formats. LCA allows us to see what makes our EnviroSense® line products environmentally competitive, both externally and internally.
"Sonoco takes a holistic approach to understanding the impact of our packaging on the environment. Through the use of the PIQET streamlined LCA tool, we can help our customers make decisions about the best packaging option for their environmental goals."
Liz Ernst - Analyst, Sustainability Research
Optimized Packaging
How Packaging Optimization Reduces Cost and Environmental Footprint
Our optimized packaging includes  lightweight materials that make the best use of space at the minimum adequate weight/volume for the product being packaged. These solutions reduce transportation costs and fossil fuel emissions.

We also focus on  packaging that holds up against the rigors of distribution,  improving shelf life and reducing food waste.

These solutions  play a key role in  reducing  our overall environmental footprint, while making transport and delivery more efficient.
View All Sustainable Products
Get Started on Your Solution
We think about the future of packaging and how it impacts our planet. We work every day to make better products.
Privacy Policy