​These days, packaging isn't just a physical protector of your products with some added brand billboard space. Packaging is also the carrier of printed identifiers that allow everyone in the supply chain from the product producer to the end-consumer to trace the product, ensure it came from the appropriate source and interact with a brand beyond the physical dimensions of a package.
You might be thinking about unique IDs out of necessity. The Food and Drug Administration's (FDA) Food Safety Modernization Act calls for certain foods to have unique identification for each individual unit of packaging. But, whether or not your product is one of the foods on the FDA's food traceability list, there are advantages to having unique IDs on your packaging material.
The FDA's push to modernize the technology and process of food safety gives us one of the primary advantages of unique IDs – traceability. During "Critical Tracking Events" in the supply chain, data about the specific item can be collected and stored. Regarding food safety, this data collection can speed up tracing to halt food-related outbreaks as a digital document including all the Key Data Elements (KDEs) can be generated in less than 24 hours.
Traceability also appeals to today's curious consumer. For example, shoppers picking out produce appreciate knowing where their produce was harvested and when it was shipped. This additional information can also help consumers meet nutrition goals and meal plan. Just as traceability helps consumers meal plan, it helps retailers plan inventory as they can better control current inventory and predict proper rotation, avoiding shortages and food spoilage. Less spoiled food can also cut down on food waste, a tremendous benefit to sustainability as food waste currently producesof greenhouse gas emissions.
Regarding safety, unique IDs provide an additional layer of protection against counterfeit products. Anti-counterfeit packaging can save brands from the loss of brand equity that comes when consumers partake in a fake product. An improper identification can be a giveaway that something is wrong with a package. If the ID leads someone to a scam or can't be adequately authenticated by the proper software or platform, this could stop consumption of counterfeit products. Tracing the unique ID back to an appropriate sender or on-brand platform provides additional consumer trust and safety.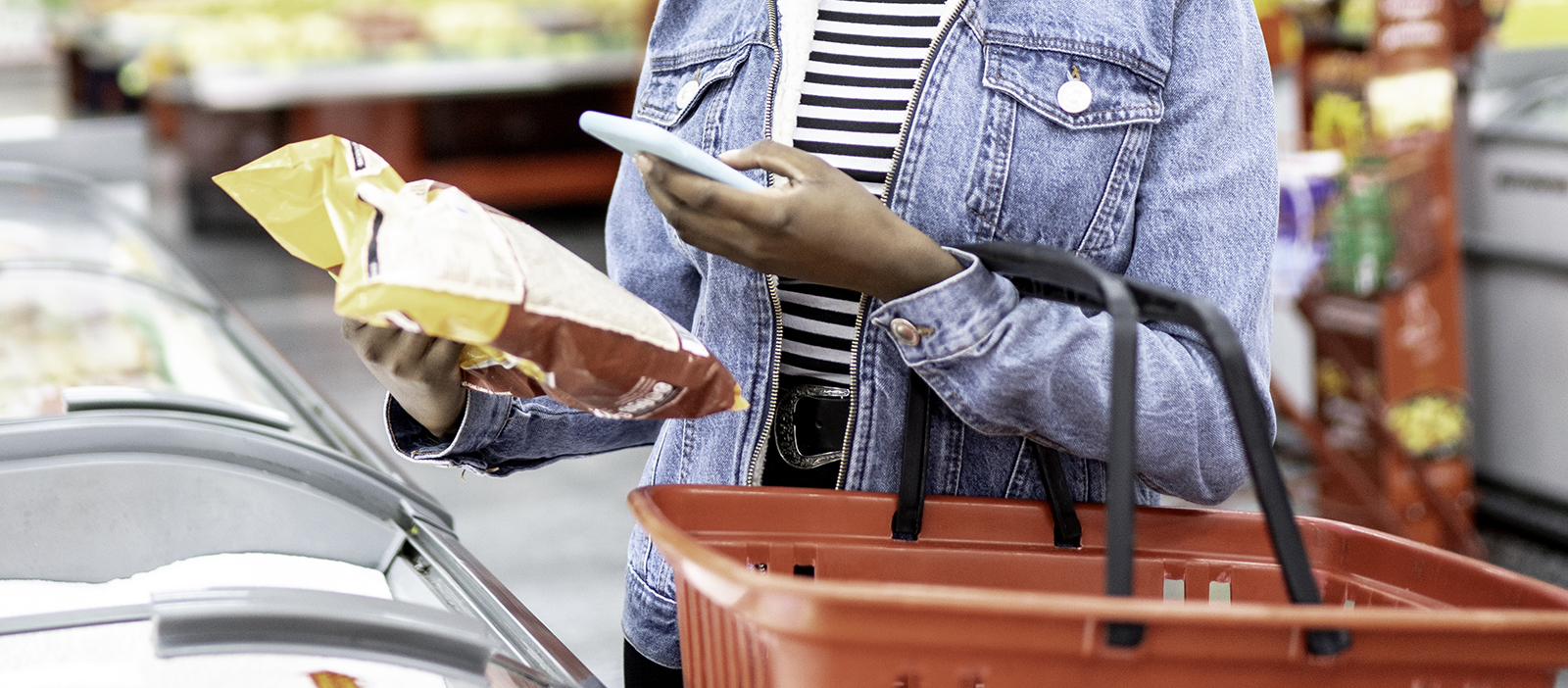 ​Additional features focused on customer experience can be implemented without any disruption. Your unique ID can do so much more than trace packaging from farm to end-consumer. It can be the tool to engage consumers who want to establish a relationship with your brand. For example, QR codes can be used to direct consumers to:
Recipes with your product as an ingredient
Additional nutrition facts
Trivia and sweepstakes entry opportunities
Games featuring your brand's mascot
Today's shoppers are hungry for information. That information includes data that helps them feel safe and secure, but it extends to communication that builds a relationship with your brand. With unique IDs, you're not confined by packaging billboard space to build a relationship with your consumer.
FDA regulations may be what forces you to implement the usage of unique IDs, or it may be something you choose to navigate based simply on benefits. Either way, you can find a partner in Sonoco.
Sonoco's unique ID materials arrive pre-printed with variable data such as QR codes and alphanumeric strings. This printed variable data provides the on-pack vehicle to associate to the unique ID*. Partnering with Sonoco allows you to focus on your quality product and avoid the risk and investment of printing unique IDs in-house.
To discuss implementing unique IDs on your packaging, email Sonoco at: flexibles@sonoco.com.

*Software not provided by Sonoco.
​